Bikers for the cure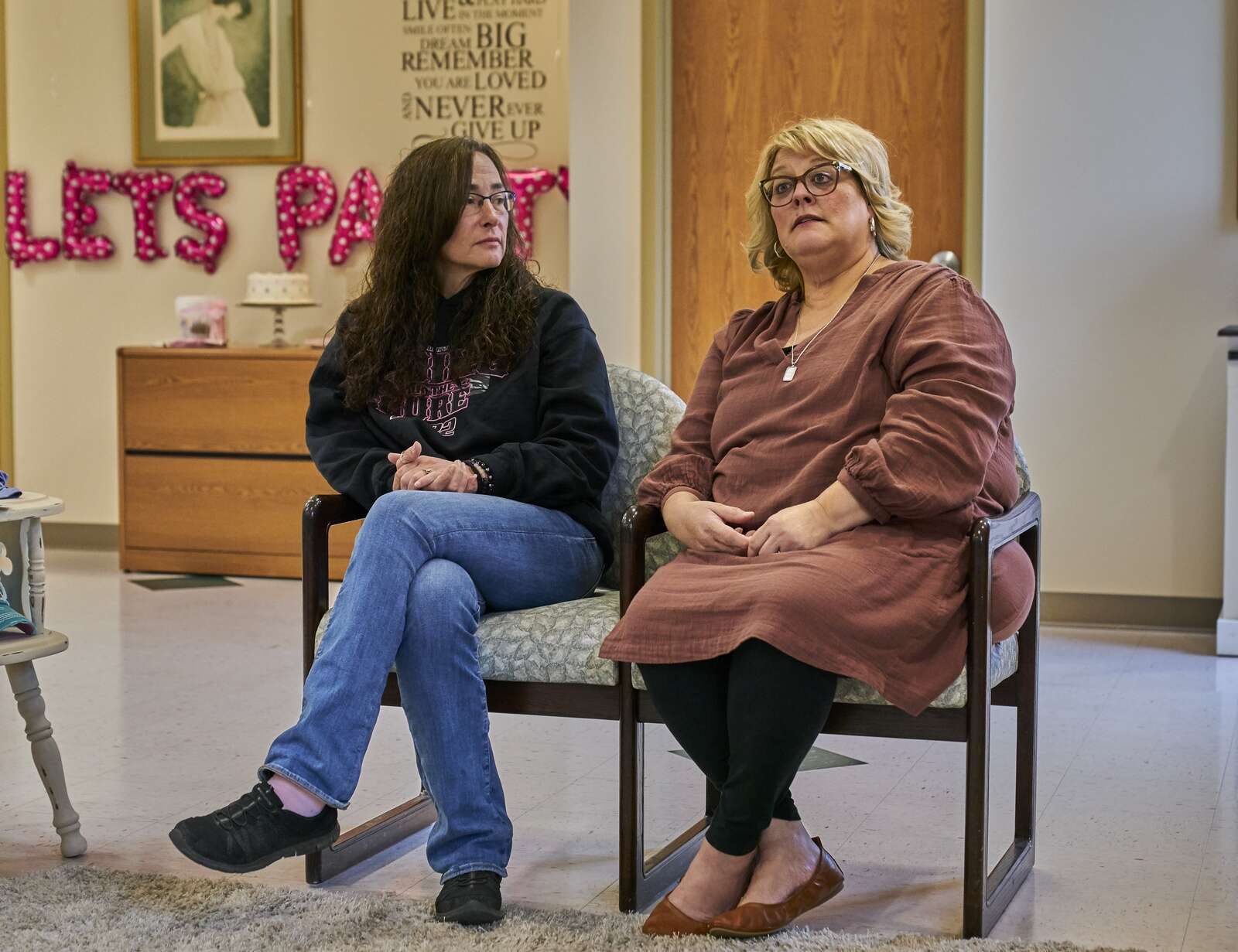 BUTLER TWP — Breeze Menchyk was hesitant to ask for help from people she knew only as strangers while undergoing breast cancer treatment, but those same people would end up being her biggest supporters.
Among the biggest donors to Butler Health System Cancer Support Services is Riding for the Cure, which plans a ride every summer to collect donations that go to patients undergoing cancer treatment in the county.
Having been a motorcycle rider for most of her life, Menchyk ended up joining the board committee for Riding for the Cure after being helped by its funding, and continues to advocate for others going through treatment.
"If you need to get to a treatment and can't on your own, we can drive you," Menchyk said. "If you need help paying a bill, for instance if you get behind and are too sick to go to work, we pay that bill for you.
"You reach out and if we can help we will."
The actual ride hosted by Riding for the Cure took place in July, but Menchyk said the organization is also pretty active in October for Breast Cancer Awareness Month.
Stacy Meyer, oncology patient navigator at BHS Cancer Support Services, said Riding for the Cure has helped get more people involved in the fight against breast cancer since it began 11 years ago. She also said the organization helps around 500 people a year.
"The ride is a huge part of our funding and these riders work all year round," Meyer said. "Their amount of money is pretty significant, but some people will donate money if they have a loved one who passed away."
Lynda Kerr, president for Riding for the Cure, said the organization initially began to help breast cancer victims, but the funds have been expanded to be available to different types of cancer over the years.
"We are a breast cancer ride, but we have opened all of our money financially to all cancer patients," Kerr said. "Cancer doesn't discriminate and neither do we."
The widespread effects of cancer are evident by the attendance at the Riding for the Cure events, which garner hundreds of people, mostly bikers, who, in turn, give thousands of dollars to cancer support services.
Menchyk said the Riding for the Cure organization has raised $400,000 to date.
"We have gotten more than 400 motorcycles with everybody spending money during the ride," Menchyk said. "Unfortunately, we all know someone in this world who has been touched by cancer."
The support from Riding for the Cure has allowed BHS Cancer Support Services to expand its offerings to cancer patients. The organization now provides cancer patients with wigs, but also "halos," which are wigs that don't have a top mop, which Meyer said fit well under hats or baseball caps.
"We can help pay for medication, we provide all of this hair stuff, chemo beanies and accessories," Meyer said. "Any patient that comes in, I always let them know that we have this."
What is most surprising to many people who interact with BHS Cancer Support Services, Meyer said, is that the support comes at no cost to the patient. It is all free, which she said is due to the efforts undertaken by Riding for the Cure organizers.
"Anything that happens in support services is free to all patients because of Riding for the Cure," Meyer said. "We couldn't do it without them, it's pretty awesome."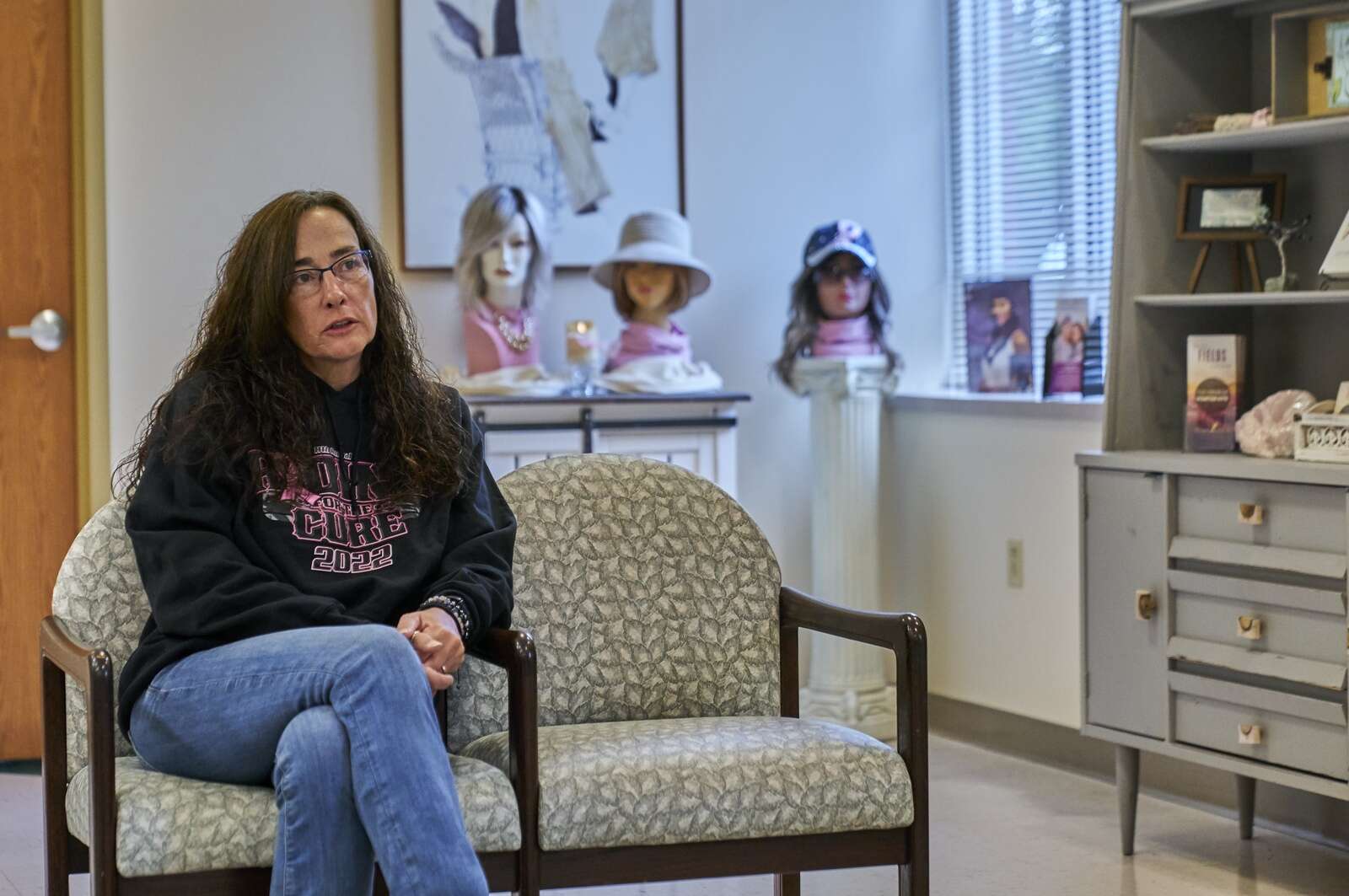 STORIES YOU MAY ALSO LIKE