Tuff Tornado Run hosts 400 racers
Through rain, foam, mud
BUTLER TWP — Through rain, foam, mud and color, racers participating in the Tuff Tornado Run had more obstacles than weather to contend with Saturday.
The two-mile fun run with 21 obstacles took over Alameda Park for an afternoon for the purpose of supporting the Golden Tornado Scholastic Foundation.
According to Audray Muscatello-Yost, a foundation board member and team leader for the Kids' Weekend Backpack Program, the course included a tire crawl, sack race, hay bale climb, and more, with additions of a rope bridge and slime run for this year's event.
"When we started, when you see the faces of everyone smiling, laughing, and happy, that makes it all worth it," she said.
Rain drenched racers as much as the 250 gallons of slime, but nevertheless, funds rolled in for the foundation, Yost said.
"We're going to make close to $17,000. That money goes toward our Kids' Weekend Backpack Program, our creative teaching grants, much needed technology and more," she said.
Members of Butler Area School District's JROTC, the National Junior Honors Society, National Honors Society and the Starfish anti-bullying initiative helped set up the courses on Friday evening, and countless community volunteers pitched in, Yost said.
"And Sam Zurzolo made all of our obstacles," she said. "If it wasn't for him, we wouldn't be able to do this."
Children and adults of all ages crossed the finish line covered head to foot with remnants of the obstacles they ran through.
Mary Caton and her daughter Ivy, 9, of Slippery Rock, said they both enjoyed the color run portion of the course.
"I love seeing everyone out and working together," Mary Caton said. "I love the sense of community it brings."
Travis Bender and his son, Luke Bender, 13, of Butler, said this was their first time participating in the Tuff Tornado Run.
"The mud run was up to your knees," Travis Bender said. "That was probably my favorite. The weather made it harder, but more fun."
He added they would most likely participate in the race again next year.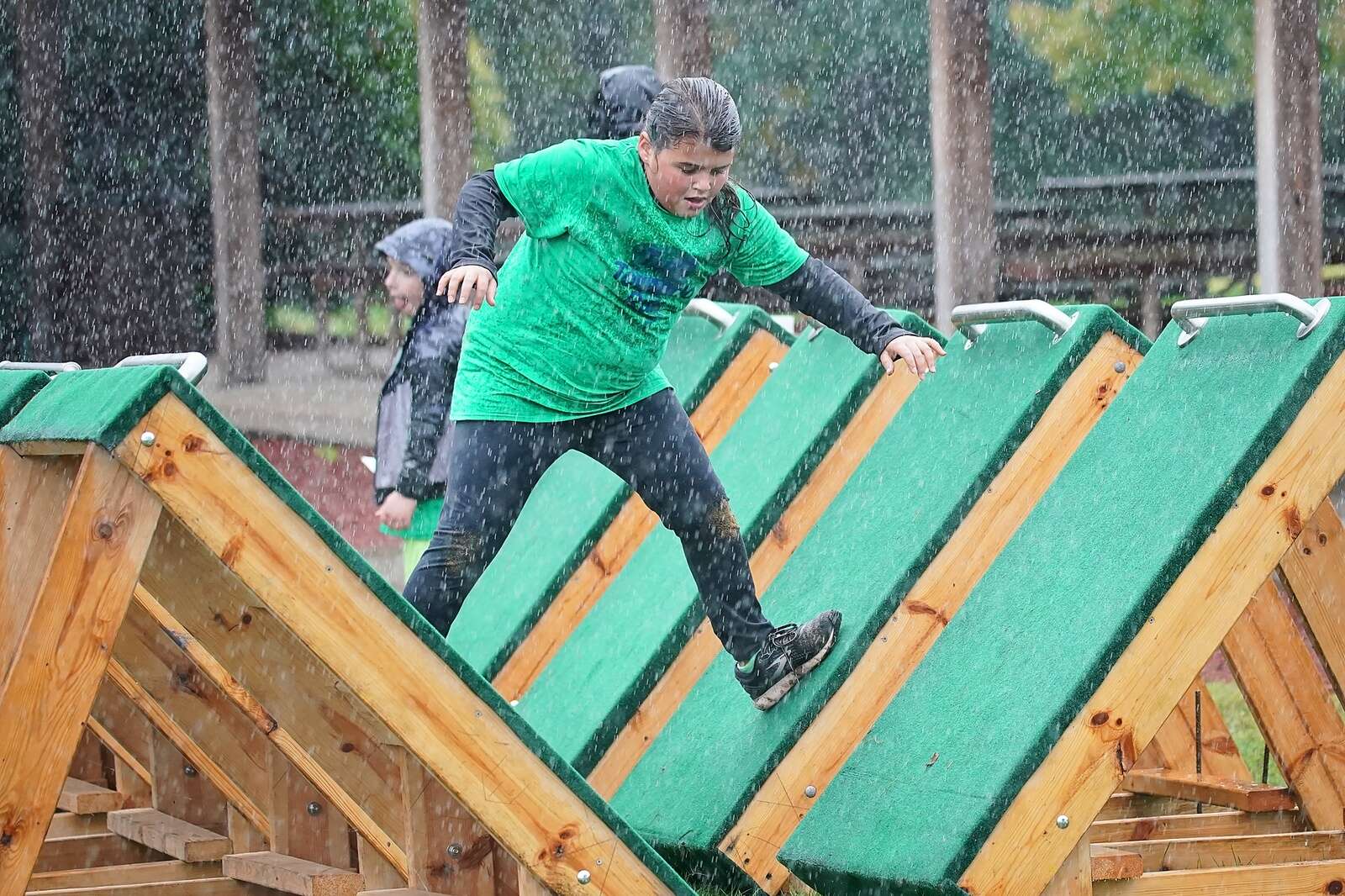 "I feel like it's a great cause, it's a good community event," he said. "I would come again, I think everyone had a good time."