Neal Hickle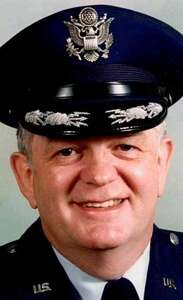 Col. Neal R. Hickle (Ret.), 79, of Manheim, Pa., died Sept. 21, 2022.
Born Oct. 2, 1942, he was the son of the late A. Raymond and Audrey Hickle.
He was married for 52 years to Marylou (Heley) Hickle.
Neal was born and raised in Pittsburgh, and graduated from Carrick High School and spent his childhood pursuing the sciences of flora and fauna on the Chestnut Ridge of the Appalachian Mountains. His equal love of astronomy and astrophysics were passions that followed him into adulthood, along with international motor racing and exotic car testing.
At an early age, he became strongly interested in the Civil Air Patrol and became a CAP cadet with the Pittsburgh chapter while in high school. After earning a Bachelor of Science in business administration at Drexel University in 1965, where he was a lifetime member of Alpha Upsilon (chapter of Pi Kappa Phi fraternity), Neal enlisted in the U.S. Air Force.
Throughout his 34-year career, he advanced from airman to colonel and served in both active and reserve capacities with many duty assignments worldwide.
His last position held was the Air Force FEMA liaison to Pennsylvania for disaster preparedness and anti-terrorism. He also earned a Master of Business Administration at Suffolk University.
Col. Hickle earned many awards and decorations during his military career including Legion of Merit, the Meritorious Service Medal, the Pennsylvania Meritorious Service Medal, three Commendation Medals, the Presidential Unit Citation, and the Air Force Outstanding Unit Award. He was a graduate of the National War College and Air Command and Staff and Squadron Officer School. He was a lifetime member of the Military Officers Association of America, American Legion, Veterans of Foreign Wars, American Veterans, and Air Force Association.
In addition to his military career, Col. Hickle completed 34 years in banking, serving in roles from management trainee to executive vice president at First Susquehanna Bank and president at West Milton State Bank.
Neal enjoyed and loved his family, and he served as a devoted husband, father and grandfather.
In addition to his wife, he is survived by his children, Karyn Harnish (Scott), Lynne Hickle (Erik Shmukler) and Craig Hickle (Amanda).
He is also survived by four grandchildren, Gretta, Meridyth, Ella and Max.
Col. Hickle strongly believed in love, family, duty, honor and country before self.
HICKLE — A private service will be held for family and friends to honor the life of Col. Neal R. Hickle (Ret.), who died Wednesday, Sept. 21, 2022.
Interment with full military honors will take place at the Arlington National Cemetery at a later date.
Arrangements were handled by BUCH FUNERAL HOME in Manheim, Pa.
In lieu of flowers, memorial gifts can be made to the Wounded Warrior Project at www.woundedwarriorproject.org; Disabled American Veterans at www.ihelpveterans.org; or the Pennsylvania SPCA at www.pspca.org.
Please sign the guest book at www.butlereagle.com.