Annual race reminds people to 'Get Nebby'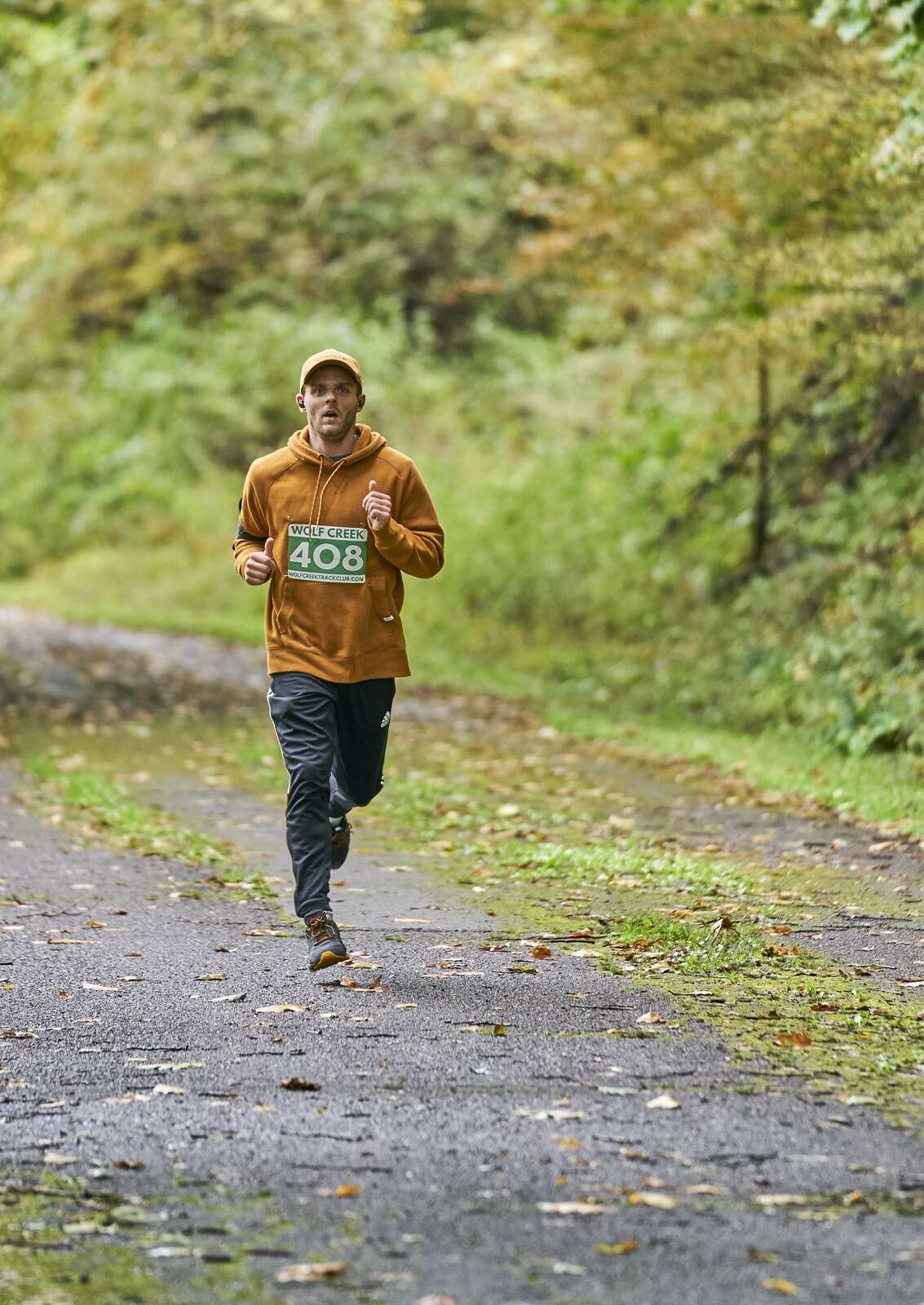 BUTLER TWP — When Melissa "Missy" Barto was presumed missing in 2017, her family urged people to be "nebby" to try to locate her.
Missy was murdered by her boyfriend in June of 2017 at the age of 26. On Sunday, Sept. 2, 2022, many of her family members including her mother, Lisa Barto, reminded the community to be a little nebby, or nosy and inquisitive, when someone is behaving out of the ordinary, at the sixth annual Get Nebby 5K at Alameda Park.
Lisa said the event, which is organized with the Victim Outreach Intervention Center (VOICe) and also benefits the center, is meant to raise awareness of domestic violence and abuse.
"We just assumed that everything was fine, but it wasn't behind closed doors," Lisa said. "This helps keep Missy's memory alive and says it doesn't hurt to be a little nebby."
About 40 people braved the misty weather Sunday morning to run in the 5K, which Kaeleen Martin, prevention education advocate for VOICe, said was slightly lower attendance than usual but still appreciated.
Martin also said the 5K has become a good fundraiser and awareness-raiser for VOICe, because its organization each year is coordinated in tandem with the family of a victim who saw the effects firsthand.
"(Missy's) family was so supportive of VOICe and wanted to help," Martin said. "It is us doing the planning with them and everything goes back to the center."
Many of Missy's family members have been consistently attending the 5K since it began in 2017.
"They just stepped in right away offering support," said Greg Barto, one of Missy's cousins. "I just do it to keep Missy's memory alive."
Ryan Barto, Missy's brother, always participates in the 5K.
"It's nice to get everybody together," Ryan said. "There is no reason for domestic violence, so we just like this to be a reminder."
Even strangers were supportive of VOICe's mission and the message of the 5K.
"I have been wanting to do more community support events so I came down to run," said Ian Besong, of Beaver County.
Martin said the event also was a good reminder that VOICe's services are available to anyone who needs them.
"The big thing is our services are free to women, children and men," Martin said. "We're accessible to everyone because anyone can be a victim of domestic abuse."
Lisa said she appreciated everyone who attended the event, because they may be able to get involved in a situation to halt domestic violence close to them.
"Every day it happens," Lisa said of domestic abuse. "VOICe has always been supportive of us, and we're grateful that we can do this every year to get the word out."