Annual race reminds people to 'Get Nebby'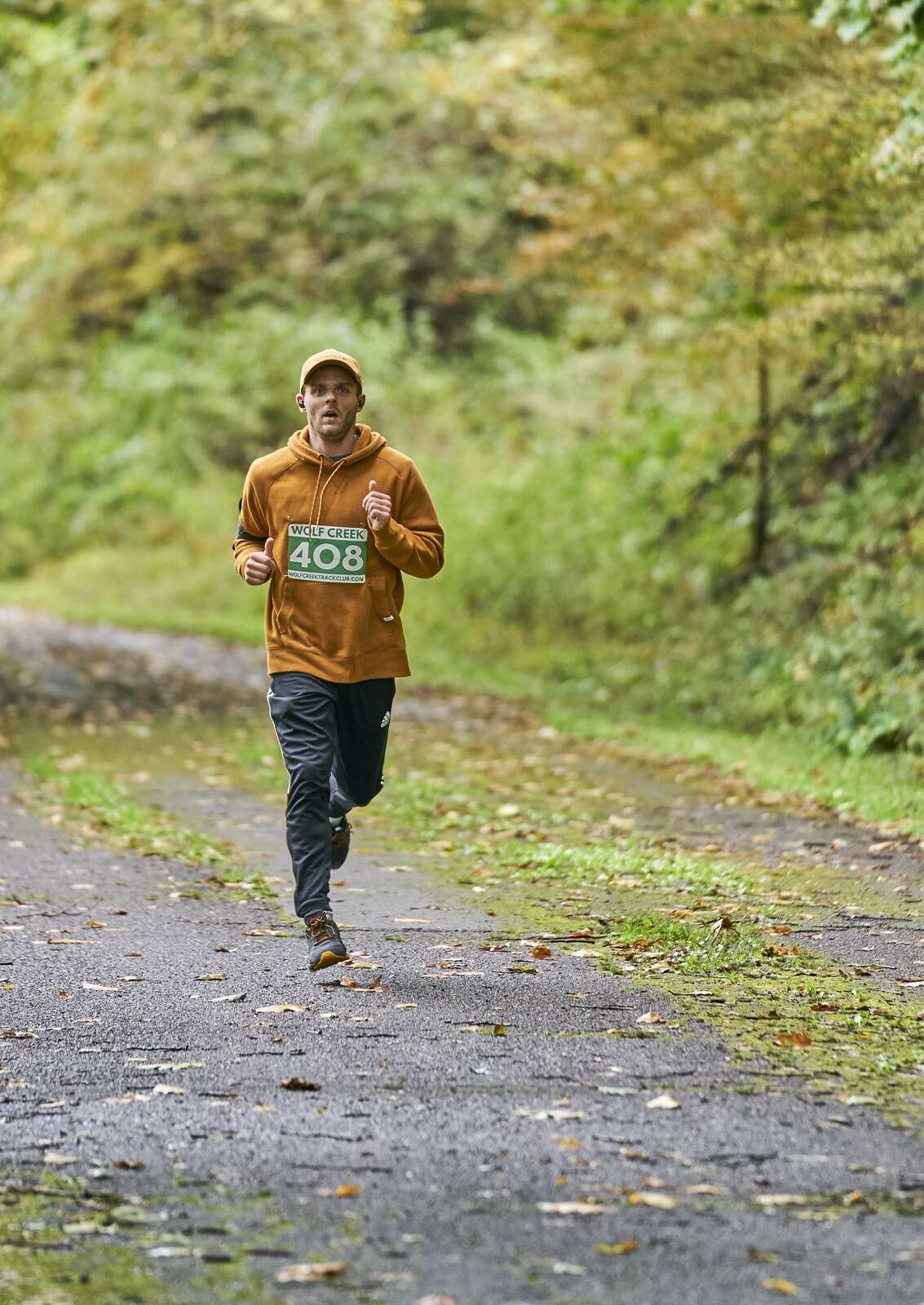 BUTLER TWP — When Melissa "Missy" Barto was presumed missing in 2017, her family urged people to be "nebby" to try to locate her.
Missy was murdered by her boyfriend in June of 2017 at the age of 26. On Sunday, Sept. 2, 2022, many of her family members including her mother, Lisa Barto, reminded the community to be a little nebby, or nosy and inquisitive, when someone is behaving out of the ordinary, at the sixth annual Get Nebby 5K at Alameda Park.
Lisa said the event, which is organized with the Victim Outreach Intervention Center (VOICe) and also benefits the center, is meant to raise awareness of domestic violence and abuse.
"We just assumed that everything was fine, but it wasn't behind closed doors," Lisa said. "This helps keep Missy's memory alive and says it doesn't hurt to be a little nebby."
About 40 people braved the misty weather Sunday morning to run in the 5K, which Kaeleen Martin, prevention education advocate for VOICe, said was slightly lower attendance than usual but still appreciated.
A portion of this story is shared with you as a digital media exclusive. Subscribers can read the full story at the link below. To support our local, independent newsroom, please subscribe at butlereagle.com.