People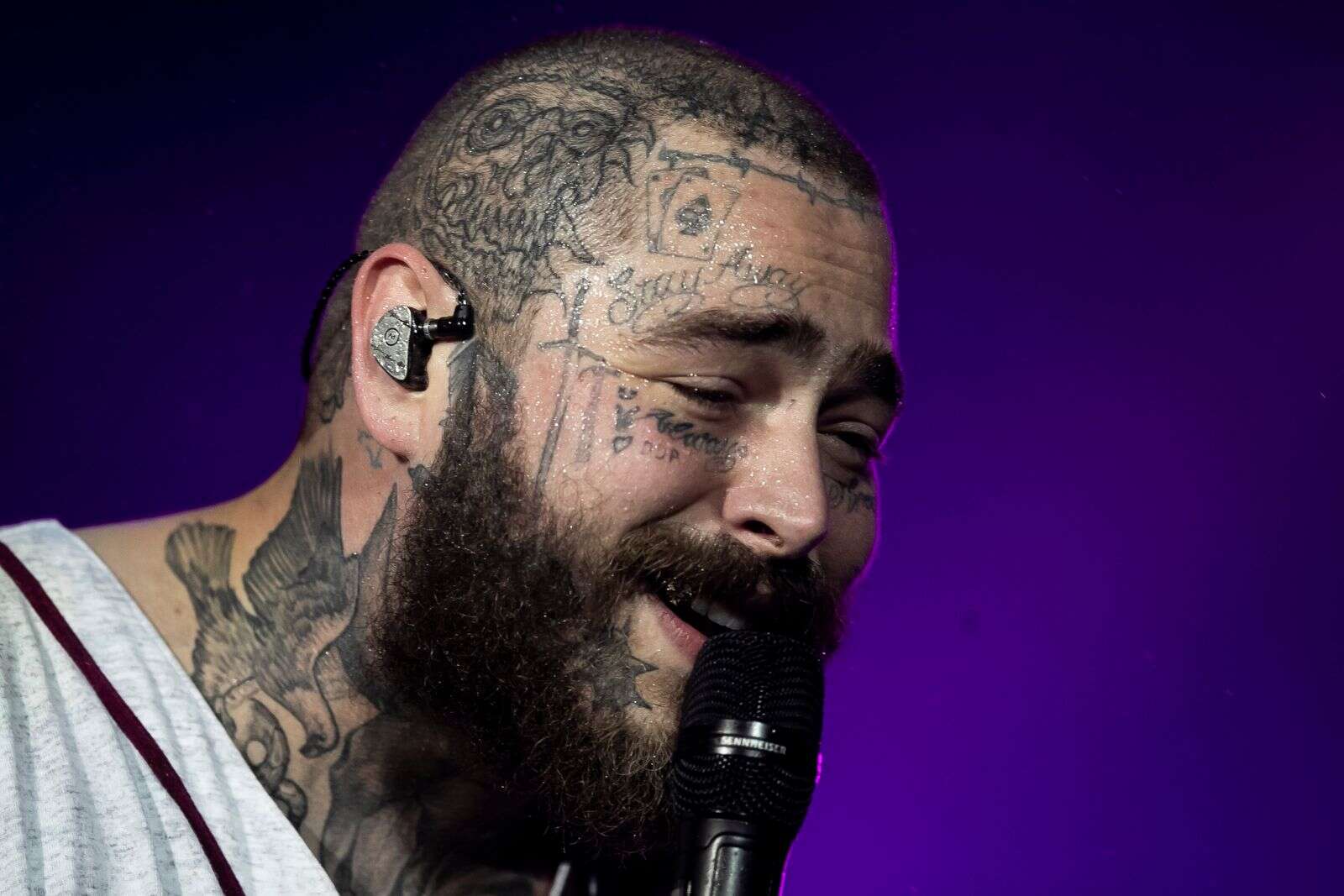 ST. LOUIS — During his Twelve Carat Tour concert, Post Malone tripped over an area of the stage used to lower instruments while performing his song "Circles."
Strutting down an extended ramp on the arena floor Saturday night at Enterprise Center, Malone, whose real name is Austin Richard Post, apparently didn't notice that the hole his guitar was lowered into hadn't been covered. He stepped into the hole, crashing down onto his ribcage.
A team of medics rushed to his aid and assisted him onstage for several minutes while fans buzzed.
Malone eventually stood up and was escorted from the stage with assistance as fans cheered. He spoke into the microphone before he left and asked fans to give him three or four minutes, and he would return.
About 15 minutes later, walking out tentatively and holding his ribs, Malone returned for a much-abbreviated set that started with "Rockstar" and "Cooped Up," featuring his support act, rapper Roddy Ricch. Malone held his ribs throughout.
He obviously was in a great deal of pain but seemed determined to power through the show as best he could.
Malone thanked the crowd for its patience, explained that there was a big hole in the stage and apologized to his fans continuously.
He managed a few more songs before saying goodnight, though he lingered onstage to sign autographs.
At noon Sunday on his social media, Malone explained the accident, saying it "got me pretty good."
"We just got back from the hospital and everything's good. They gave me some pain meds and everything so we can just keep kicking ass on the tour. I just want to apologize to everyone in St. Louis and thank you guys so much for coming out to to the show and next time I'm around this way we're going to do a two-hour show so we can make up for the couple of songs we missed."
———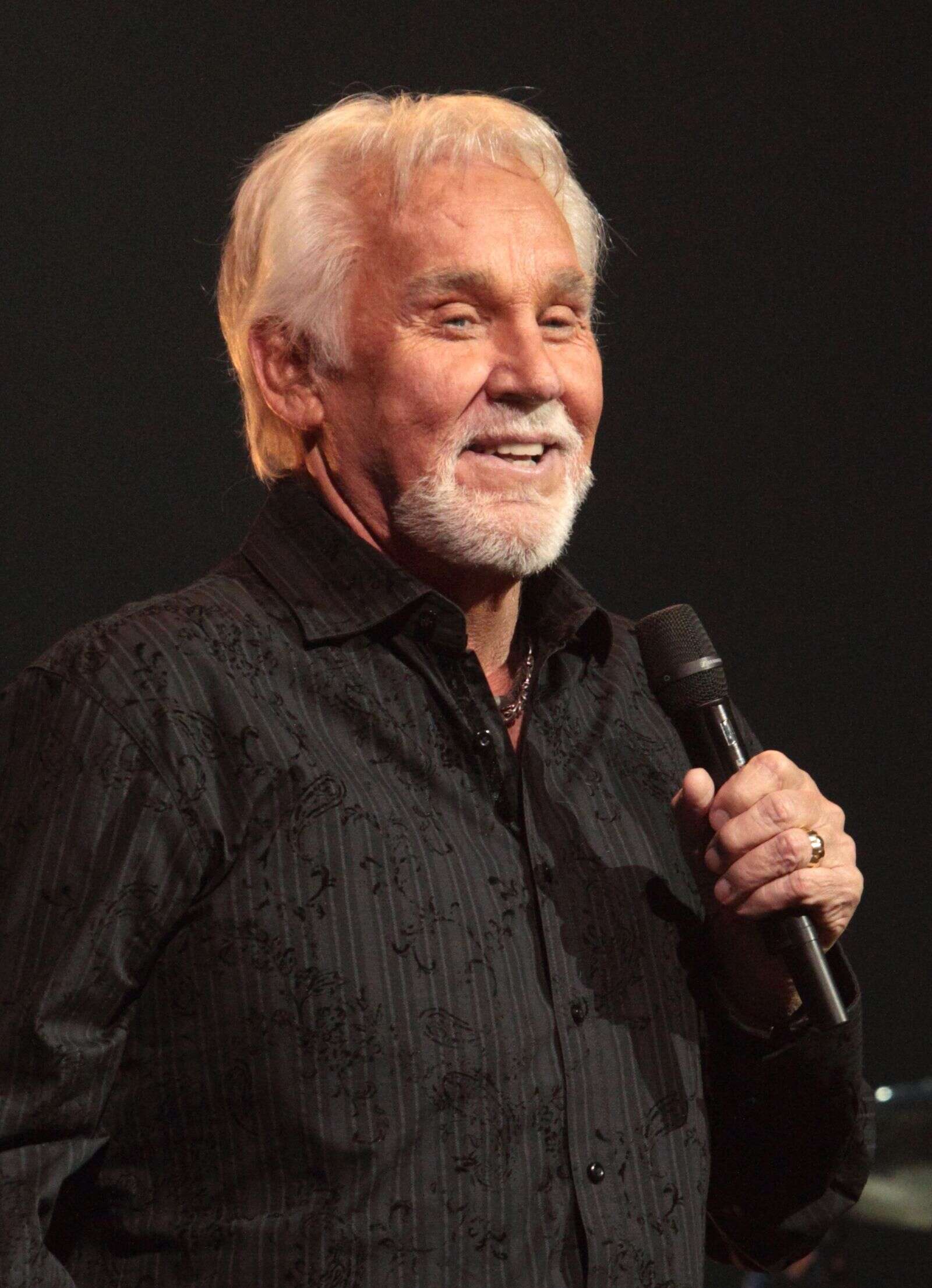 ATLANTA — The estate for late country legend Kenny Rogers is placing some of his memorabilia and personal effects up for auction next month.
The three-day auction will be held in person at Julien's Auctions in Los Angeles and online.
People can view the 1,200 lots in person from Oct. 17-21.
The lots will feature a range of Rogers' awards, wardrobe, equipment and memorabilia from his recordings, live performances and films, as well as furnishings, artwork, jewelry, household and personal items. Julien's said the items in part came from Rogers' former mansion in Sandy Springs where he lived from 2012-2018.
Rogers collected multiple Grammy awards and garnered dozens of pop and country hits over the years, from "The Gambler" and "Lady" to "Lucille" and "Coward of the County." He performed his final concert in 2017 and died in 2020 at age 81 of "natural causes," according to his family.
An undisclosed portion of the proceeds will benefit Music Health Alliance, a non-profit organization that provides medical expenses to musicians.
Among the items up for auction:
— Rogers' soloist lead sheets from the 1985 charity single "We are the World," signed by Billy Joel, Michael Jackson, Paul Simon, Bruce Springsteen and others.
— His 2013 CMA Willie Nelson Lifetime Achievement Award.
— His collection of original celebrity portraits, inscribed by individuals like Michael Jackson, Lucille Ball, Elton John, Elizabeth Taylor and Clint Eastwood.
— Two typed letters from Dolly Parton, one speaking about their final performance together in 2017, the other letter ending with the words, "I will always love you."
— Clothing and personal effects from the five "The Gambler" TV films
— A collection of Rogers' stage outfits and wardrobe.
— A 2015 CMT Artist of a Lifetime Award.
———
Oscar-winning director Woody Allen, who has been ostracized from most of Hollywood over renewed allegations of sexual abuse by his daughter, Dylan Farrow, says he's done with movies.
Allen, 86, announced in a new interview Saturday that he plans to retire from making films after his next one, his 50th.
"My idea, in principle, is not to make more movies and focus on writing," he told Spanish newspaper La Vanguardia.
Little is known about the upcoming movie, "Wasp 22," but it is a French-language film with a local cast, set to begin shooting in Paris later this year. Allen compared it to "Match Point," his 2005 psychological thriller starring Jonathan Rhys Meyers and Scarlett Johansson.
In June, Allen echoed similar comments to Alec Baldwin, saying "a lot of the thrill is gone."
"When I started, you would do a film and it would go to movie houses all over the country and people would come," he told Baldwin.
"Now you do a movie and you get a couple of weeks in a movie house, maybe six weeks or four weeks, and then it goes right to streaming or to pay-per-view. ... It's not the same thing as when I went into the movie business. And so, it's not as enjoyable to me."
But Allen's boredom coincidentally came at the height of the #MeToo movement, when Farrow, now 37, wrote an op-ed for the Los Angeles Times in December 2017, then made the same allegations on "CBS This Morning" in 2018, accusing him of molesting her when she was a child.
Allen denied the allegations, but renewed interest also came into his relationship with Soon-Yi Previn, Mia Farrow's adopted daughter.
Since then, Amazon Studios shelved his 2019 film "A Rainy Day in New York," which was eventually released last year on Prime Video. Hachette also canceled the publication of his memoir, "Apropos of Nothing," but another publisher picked it up.
From combined news services