Butler Catholic garden gets dome for greenhouse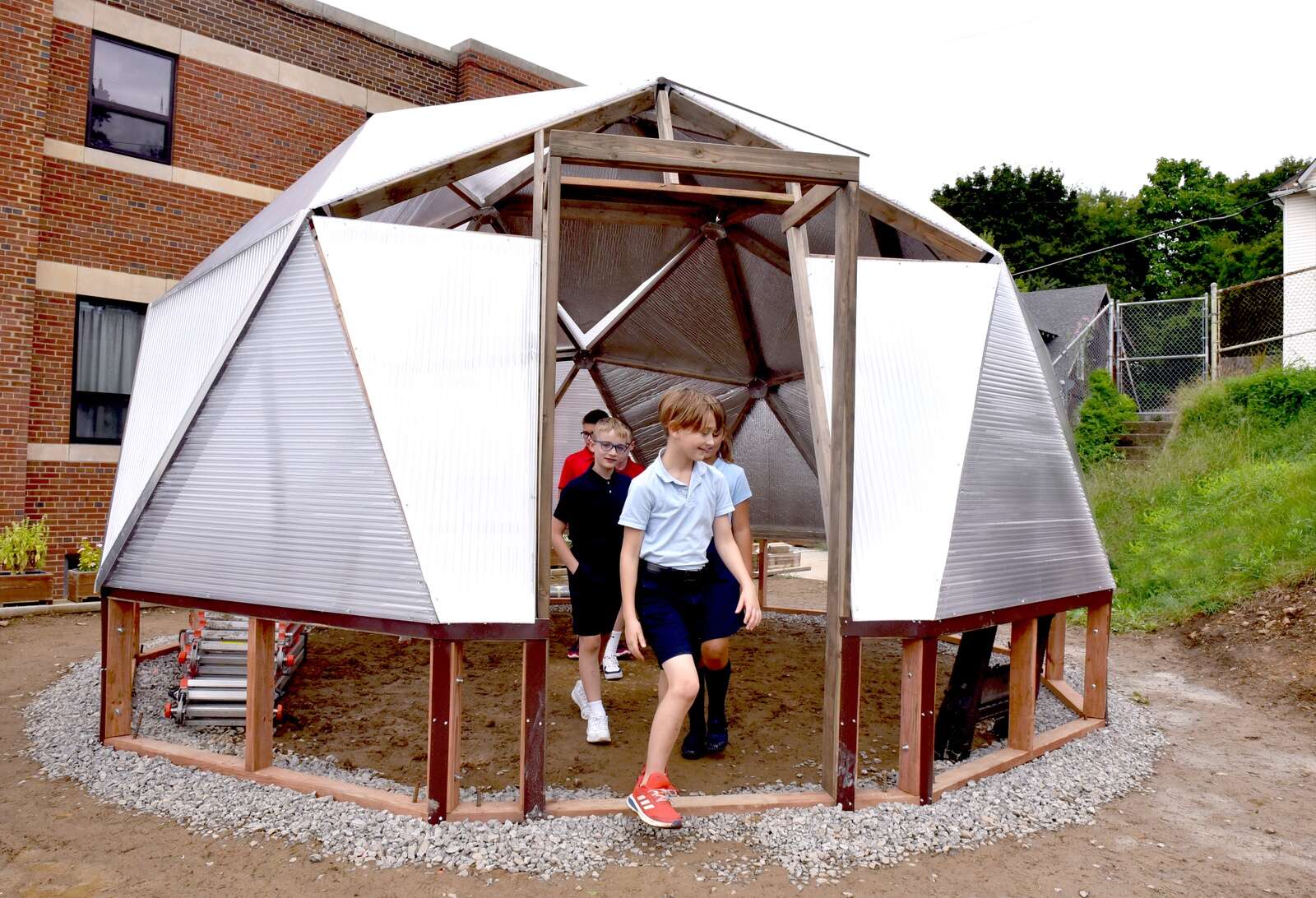 Butler Catholic students returned to school Monday to a nearly constructed, dome-shaped building in their garden, which some said looked like the Disney Epcot ball.
The structure is the beginnings of a geodesic dome greenhouse, which the staff said will help provide food to the community and the school's cafeteria.
Kathy Dudley, director of development and garden club coordinator, said a group of parents helped begin work on the greenhouse last weekend. They hope to have it completed in the next few weeks.
"We want the students to learn about alternate energy sources, how to grow food year-round without electricity and in this wintry climate," she said. "And we get to feed our community based on what we're doing during our school day."
The greenhouse has panels of north-wall insulation, Dudley said, that reflect light and process solar heat. The panels allow for even light among the plants inside.
A portion of this story is shared with you as a digital media exclusive. To read the full story and support our local, independent newsroom, please subscribe at butlereagle.com.