Points of Interest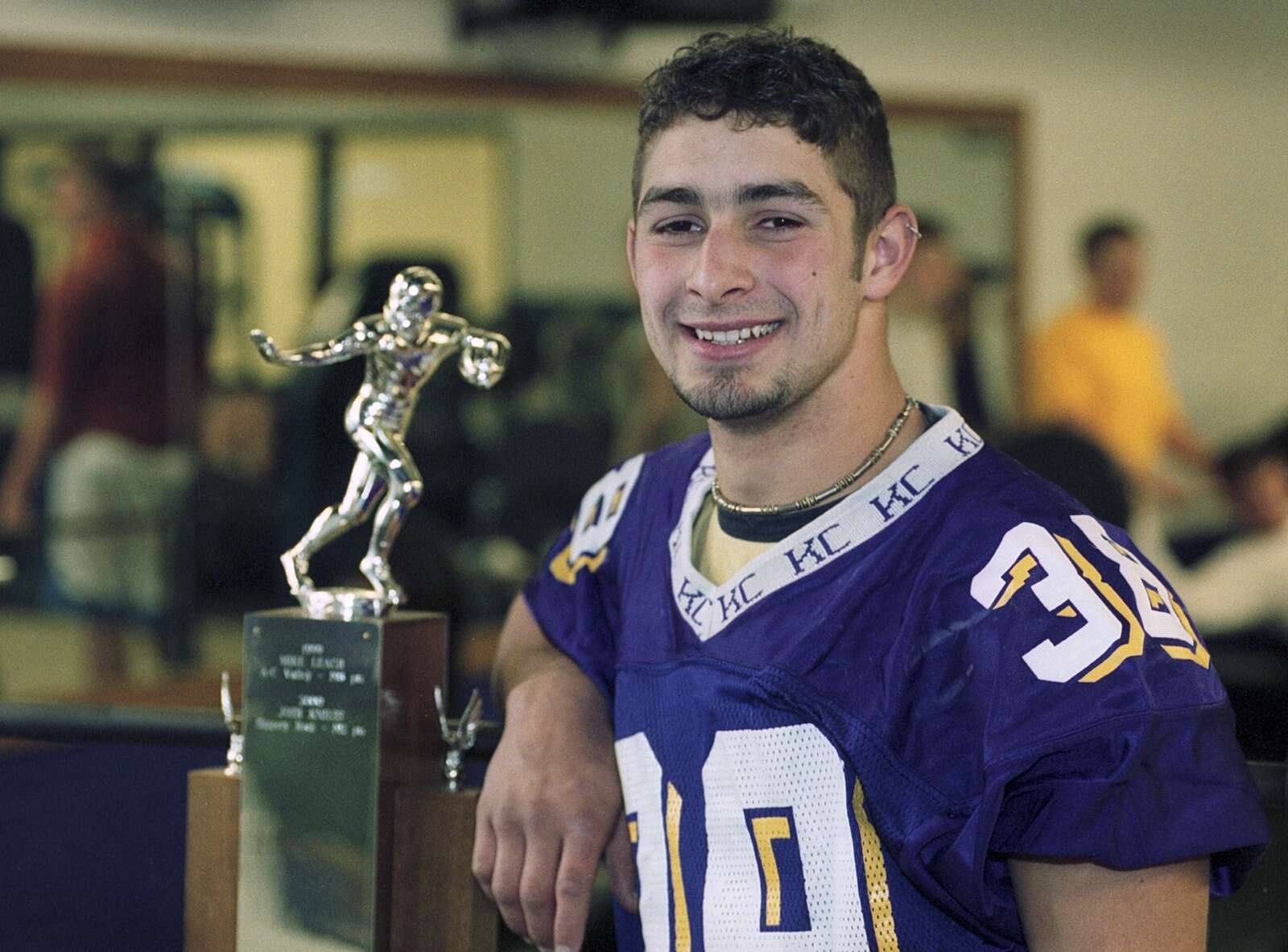 KC's Graham ran away with scoring trophy in 2001
EAST BRADY — Week after week, the wins continued to pile up for Karns City's football team in the fall of 2001.
As did the touchdowns for Billy Graham.
That season, the senior halfback found the end zone 31 times and won the Butler Eagle Scoring Trophy with 186 points. His effort helped the Gremlins to a 10-0 record in the regular season and a dominating victory over Brockway in the District 9 championship game.
"I feel we should have gone further than we did that year, but we lost to Sharon in the state playoffs (for the third straight season)," said Graham, a native of Bruin. "Other than that, I remember having a great time playing with my friends, especially Friday nights in front of the home crowd. It was a different feeling and the place was always packed. You had to block it all out and focus on what you were doing."
Despite rushing for 843 yards and 12 touchdowns as a junior in 2000, including a trio of games in which he gained at least 130 yards, success for Graham and the Gremlins was far from a sure thing the next season. The team had a stable of talented skill players, but holes to fill elsewhere.
"We lost a lot of linemen to graduation from the year before," said Graham, who also played on defense at strong safety. "But we moved some guys around — Joe Callihan moved from tight end to center, Beau Rattigan from fullback to tight end and Matt Carnahan became a top fullback and our blocking turned out to be really good that season.
"I didn't know for sure what my role would be after my junior season ... I also knew how to play fullback in that offense, but I really enjoyed being the main guy."
Graham was not big (5-foot-8, 172 pounds), but he played a very physical style, often dealing out more punishment than he received. Many of his 1,300-plus rushing yards as a senior were gained in that manner.
"That's just how I played, how I was coached," he said. "I was able to get my shoulders low enough and power through guys."
Former Karns City head coach Ed Conto recalls well Graham's ability.
"Billy was a hard-nosed runner, tough as nails," he said. "I remember a lot of guys trying to tackle him, ending up on their back and getting up shaking their head."
Graham was the third Karns City player to win the scoring trophy, following Rick Belles (1993) and Jeremy Scherer (1995). He lives in East Brady and owns his own construction business.