Freeport hoping to make its mark in section
Primed to Take Over
BUFFALO TWP — Bragging rights are for the taking in the WPIAL Class 3A Allegheny Six Conference.
Freeport could be the first in line.
Reigning section champion and district runner-up North Catholic handed the Yellowjackets their lone league defeat a season ago. The Trojans have since changed classifications, along with Derry and Burrell. Shady Side Academy and Knoch have entered the grouping.
"I think it's up for grabs," said senior tailback-defensive back Zach Clark. "We're going to go week by week, that's how we are."
Garrett King graduated and senior Ben Lane is primed to take on more of an offensive utility role, meaning Freeport will be starting a new quarterback in its opener for the fourth season in a row.
Senior Gavin Croney and sophomore Sean Selinger have previously split time at quarterback on JV. They've competed for the starting varsity gig during camp, with the former being the one to take the majority of first-team reps. Interestingly, the Yellowjackets only passed for six touchdowns last fall.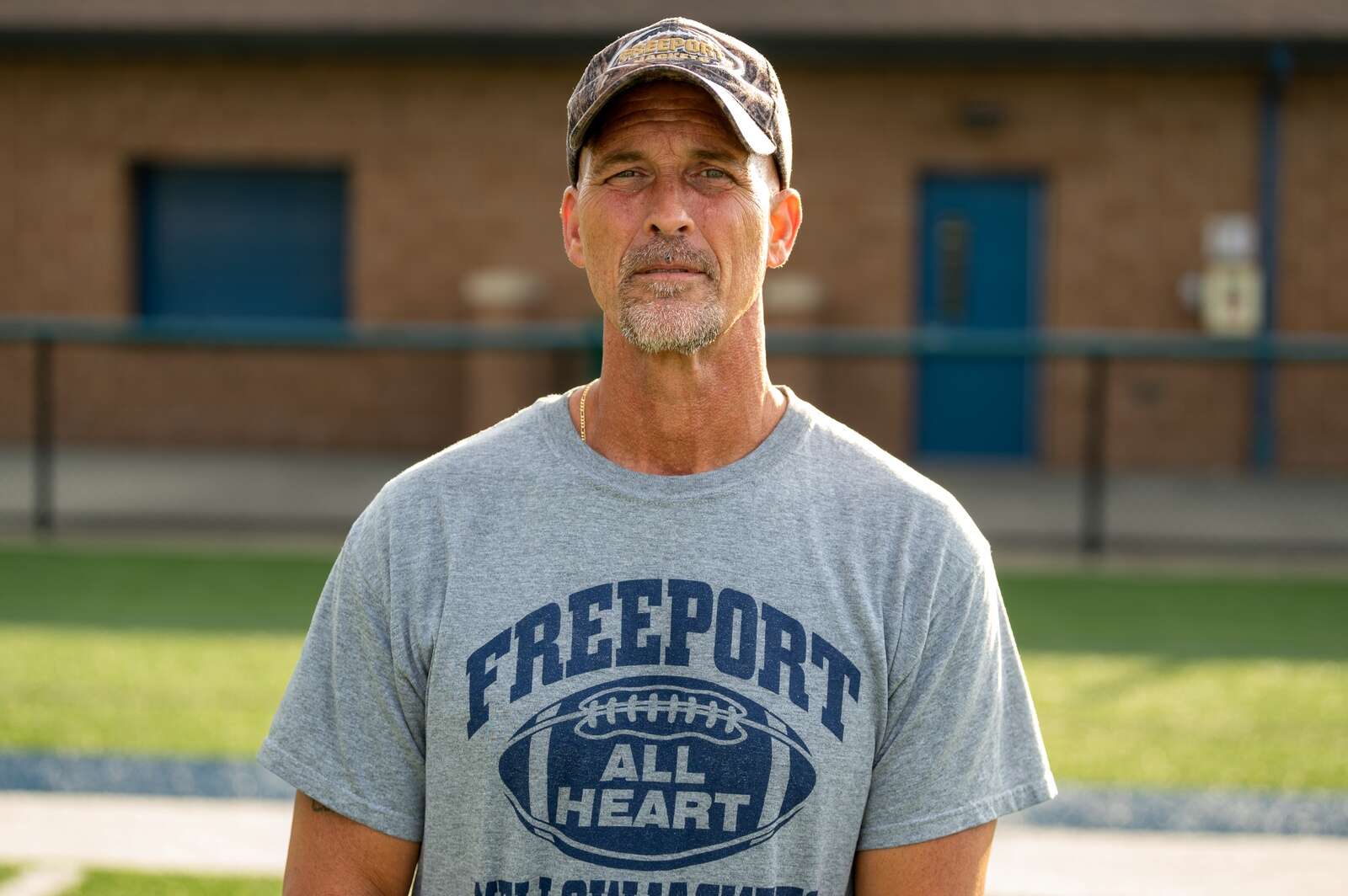 If Croney stays on the top of the depth chart, he'll have a pair of experienced rushers — Clark and Lane — to help open up the pass game. That plan has been the status quo for Gaillot's crew.
"We trust him a lot back there," Clark said of Croney. "I think him getting us the ball and us getting yardage off of runs will help him out a lot."
Lane led the team with 102 carries for 556 yards and eight scores last year. Clark chipped in with 34 totes, 247 yards, and five touchdowns.
Wealth at the skill positions should help keep opponents on their heels, as well. Seniors Brady Stivenson, Jacksen Reiser, and Parker Lucas are part of the depth at wideout.
"It should be a lot of the same stuff," Stivenson said. "I'm confident in Gavin doing anything, really. He's a great passer. He can do it all."
The defense held opponents to 14 points or less on eight different occasions last fall. While key pieces such as Cole Charlton and Andrew Sullivan are gone, the Yellowjackets remain strong in the middle.
"We have three linebackers back that I honestly believe should have all been first-team all-conference," Gaillot said. "That's a big core."
Junior Colton Otterman, Lucas, and Reiser will line up at that position as part of the seven returning starters on the unit. Reiser, who finished second on the squad with 114 takedowns in 2021, fronts that group. Otterman had 10 sacks
"The main thing is energy," Reiser said. "Just bringing the hammer, bringing the wood. That's what we rely on, is just hitting."
He's set a high standard for himself.
"My goal for myself is to force one turnover a game," Reiser said. "If we stick to that — and keep teams under 100 yards a game — we'll be golden."
Both he and Lucas have been playing side-by-side for three years already. Juniors Brady Sullivan and Justin Jack will be among those to see the field more in different capacities on both units.
"With kids going into their first time playing consistently, I'm very confident that they can handle it," Gaillot said. "They proved their worth last year."
The team would prefer not to fall into an early hole like they did in 2021. They lost three of their first four before going on a run to close out the regular season.
"We definitely want to come out of the gates hard," Lane said. "We want to win our section, that's the goal."
That will take more than just a few solid performances, though. Consistency will be key.
"We can't have just one good day and expect that to be enough," Reiser said. "We've got to come out each and every day, bring energy, and come to work every day at practice."