German consul to visit Saxonburg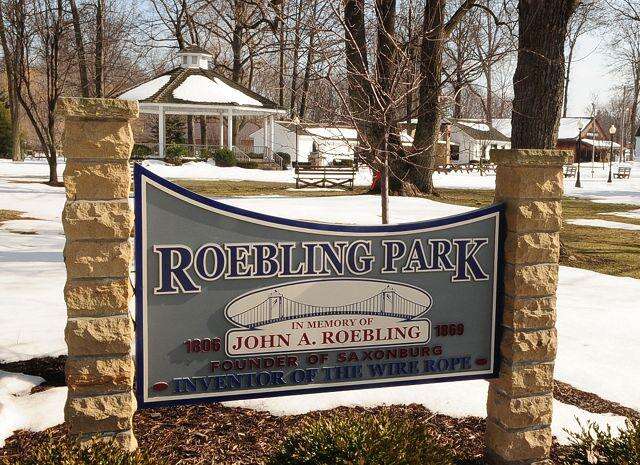 Saxonburg officials have announced that German Consul General David Gill will visit the borough during the afternoon and evening on Thursday.
Gill will be the highest ranking German representative to visit the historic borough, which was founded in 1832 by German immigrants John and Carl Roebling.
"We are thrilled to welcome Consul General Gill as Saxonburg is celebrating its 190th founding anniversary," said Mayor William Gillespie. "We are proud to share with Mr. Gill our German heritage and history, including the birthplace of the wire rope industry in America because of the engineering genius of John Roebling."
Gill will tour the Saxonburg Museum to learn of the borough's German ancestry, as well as Roebling's invention of wire rope, which revolutionized the bridge-building industry.
Gill also will visit the wire rope workshop used by Roebling in the 1840s and outfitted as it would have appeared at that time.
A visit to the iconic "old white church" at the end of Main Street will be included in Gill's borough tour, as the church is celebrating its 185th birthday this year.
"During the evening, Consul General Gill will mix with and meet area residents attending Saxonburg's 'Mingle On Main,' our premier monthly street festival attended by thousands," Gillespie said. "He will also be strolling our Main Street to visit with our local businesses that carry on the enterprising spirit of our founding businesses."
A reception to officially welcome the consul general will be held at the South Butler Community Library before an invitation-only dinner at Hotel Saxonburg, where Gill will make remarks and receive gifts from borough leaders.
The consul is based in New York City. Pennsylvania falls under his area of mission jurisdiction.