Harmonist music featured in joint event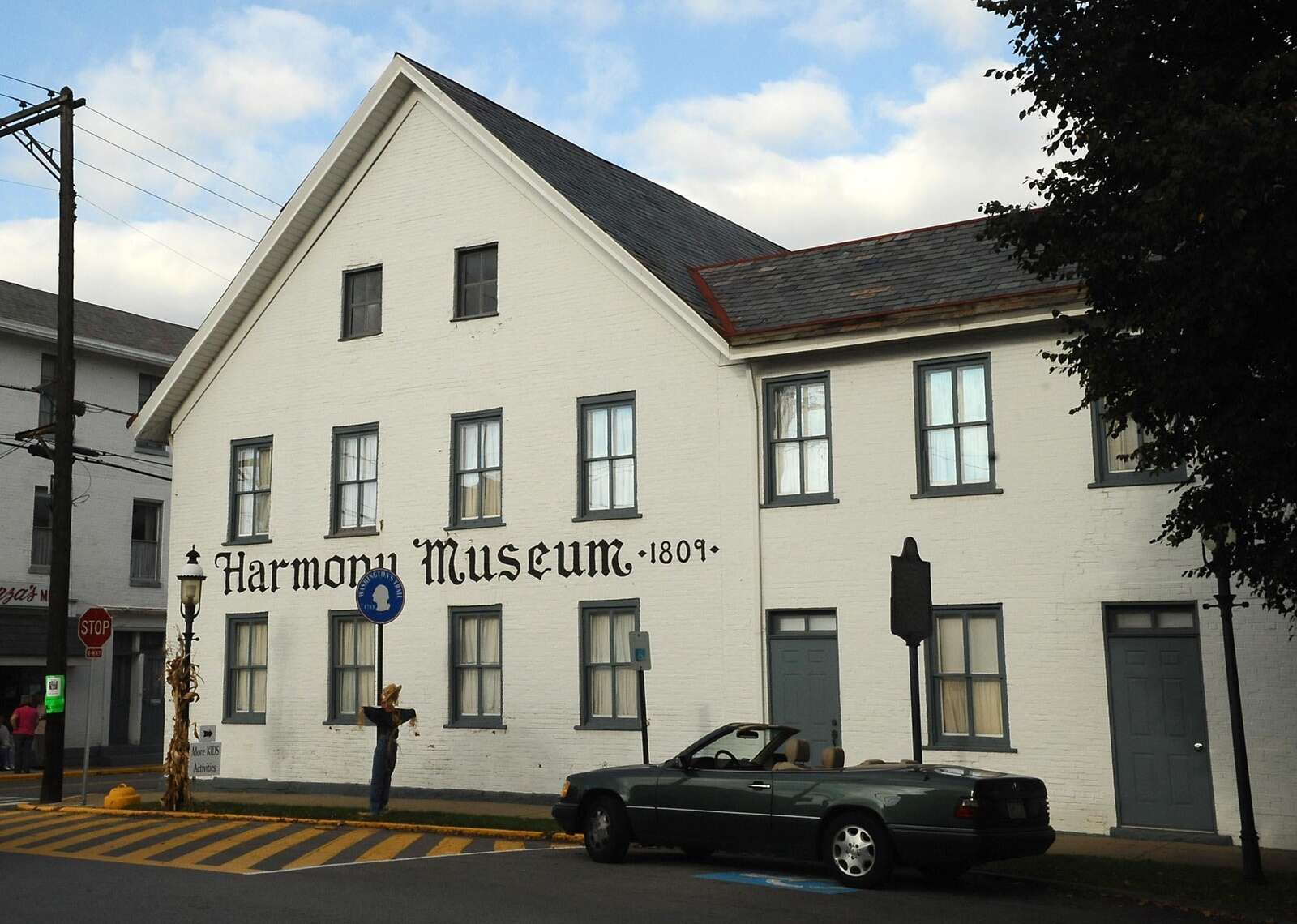 Music from the 19th-century Harmonist Society will be featured at the free Hidden Sounds Musical Program on Saturday at the Granary at Old Economy Village, 1401 Church St., Ambridge.
The musical program, jointly sponsored by Butler County's Harmony Museum and Beaver County's Old Economy Village, will feature music from the times of the Harmonists as performed by Grammy Award-winning cellist Eugene Friesen, who recorded an album of Harmonist music in the museum's wine cellar.
"Friesen performed a concert in the Harmony Museum wine cellar several years ago and was so inspired by the unique acoustics of space he returned to Harmony to record a compact disc of Harmonist music," said Harmony Museum board member Andrew Orient. "At the Hidden Sounds Musical Program, we are celebrating the release of this recorded music in digital form."
In addition to Friesen's recordings, the event also will feature items from the Harmonist Society's musical archives, which belong to Old Economy Village, the third and final U.S. settlement of the society, as well as some instruments played by Harmonists during concerts.
Visitors also will have the chance to play on a square grand piano in the Feast Hall building, built in 1828.
"We are glad to work with the Harmony Museum for the return of our behind-the-scenes programming at Old Economy Village," said Jason Weber, executive director of Friends of Old Economy. "Many people know of the Harmony Society because of the religion, industry, and agriculture. But they also were very musical, and it is wonderful that we can continue to bring that musical legacy to life."
Friesen will not be at the event, but will be performing at the second settlement of the Harmonist Society, in New Harmony, Ind., where the society lived between its Pennsylvania settlements.
Although the event is free, Friends of Old Economy requests reservations, which may be made via email to c-jaweber@pa.gov. Light refreshments will be served.