Design plans unveiled for new Agency on Aging facility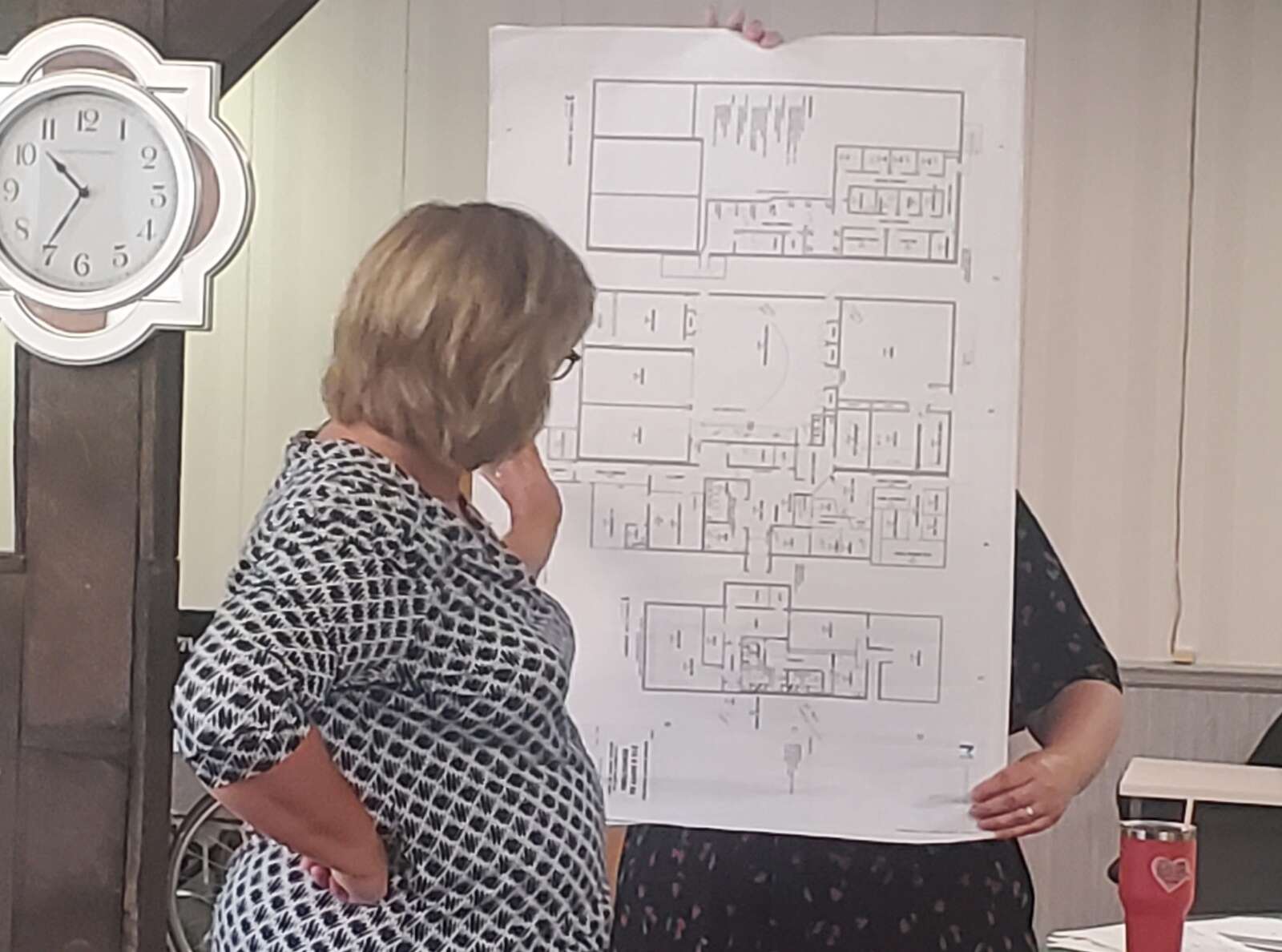 BUTLER TWP — Senior citizens got a first look Tuesday at the design of a new senior center planned at the former home of the Butler Health and Racquet Club at 215 N. Duffy Road in Butler Township.
The Butler County Area Agency on Aging received initial design plans from Moshier Studio, which includes two stories and a basement. The facility will house exercise rooms, a movie room, conference and multipurpose rooms, a kitchen and dining room, staff break rooms and plenty of storage space. It is also planned to be handicap-accessible.
The Area Agency on Aging will also have offices in the building.
Beth Herold, director of the Area Agency on Aging, said at Tuesday's advisory board meeting that she has visited the building to help formulate plans.
"Once they start working on things, I'll be able to take a projector and show you," Herold said. "To take you up there now, it's just too many uneven floors and there's things torn down."
Butler County commissioners in May approved a $137,682 agreement with Moshier Studio to design the conversion of the building. The county purchased the building in February for $437,500.
Butler County Commissioner Leslie Osche, who is county the liaison for the agency, said at the meeting that it may take several months to get the supplies necessary to even begin construction. However, administrators can work on logistical needs in the meantime.
"As soon as we can get it all approved we can get started, but the whole supply chain is going to wreak havoc," Osche said.
Herold also said there have been talks of including a memorial area for seniors who died from COVID-19. Agency administrators may ask the builders to include a place for a garden, which could serve as a memorial.
"I think it would be really nice up there to have an area that we have one or two trees planted or one or two park benches," Herold said. "Our senior centers lost so many people to COVID that it would just be a nice area, and we have had some families call wanting to know could they donate, could they do anything.
"I just think it's important what we have just gone through that we have some part of this that's a remembrance."
Herold said that just getting the plans is a major step for the agency.
"We're at least on the field," Herold said.
Trish Kelly, a member of the agency's advisory board, said she was happy to be involved with the development of the new facility, having waited so long for it to come to fruition.
"I can remember when it was going to be in the old Kmart," Kelly said. "The fact that it's making progress, I'm just really glad to be a part of it."
More in Local News