North Catholic High School
The North Catholic High School commencement ceremonies have been set for 11 a.m. June 4 in the high school parking lot.
The student speakers will be valedictorian Emma Ventresca and co-salutatorians Ellie Armitage and Riley Orr.
Emma is a member of campus ministry, the mock trial team and the drama department at North Catholic and was nominated for a Henry Mancini Best Actress award for her portrayal of Audrey in "Little Shop of Horrors."
Emma has also received recognition for her filmmaking at the All-American High School Film Festival. She is a National Merit Scholar and also earned the James Comiskey Scholarship from the American Legion and is a member of American MENSA. She has received over $1.3 million in merit scholarships, including the prestigious Stamps and Jefferson scholarships. Emma plans to attend Yale University.
Ellie participated mainly in band, playing the flute and piccolo before becoming drum major her senior year. She was also in the pit orchestra that played soundtrack for the musical. Ellie also did robotics. She was on the software team since her sophomore year. This year, the team was able to participate in two competitions.
She plans to attend the University of Vermont to study neuroscience in the hopes of going into research.
Riley participated in cross country, swimming and track, as well as faith-focused organizations such as Kairos and Service Club.
Riley plans to attend Notre Dame in a five-year program to obtain a master's degree in business and an aerospace engineering degree to establish a STEM background to lead her toward becoming a special agent for the FBI.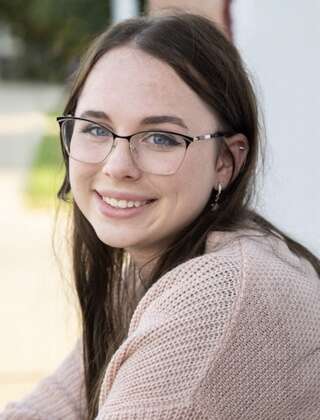 STORIES YOU MAY ALSO LIKE