Neighbors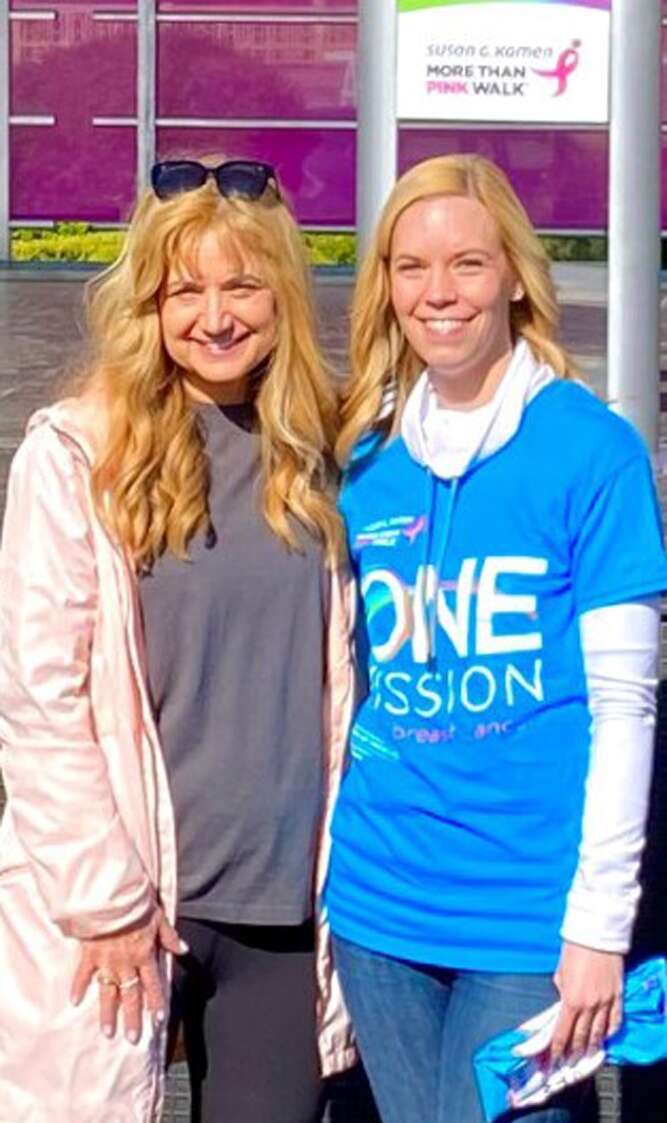 Mars Area Middle School teachers Julie Clifton and Nikki Hegerich represented Mars Area School District at the 2022 Susan G. Komen More Than Pink Walk, held May 8 at Schenley Park.
Beginning in the fall of 2004, the district has held an annual "Hats for Heroes" fundraiser to benefit the Susan G. Komen Foundation. As part of the fundraiser, all district students were asked to make a donation in return for the opportunity to wear a hat in school.
In October 2021, the district's schools collected $9,530.89. Since its inception, the fundraiser has brought in more than $150,000 for the cause.
Given the Mars Area school community's continued efforts, the district was named as a Silver Level Sponsor of the 2022 Susan G. Komen More Than Pink Walk and the district's logo was included on this year's race T-shirts. In addition, the district was selected to represent the "Community" Pillar, one of Susan G. Komen's four new pillars of focus — Research, Care, Community, Action — at the Kick-Off Ceremony prior to the event.
For more information, contact Hegerich, event coordinator, at -724-625-3145, or visit https://komen.org.
More in Neighbors