Jeff Coleman, former Armstrong County rep., running for lieutenant governor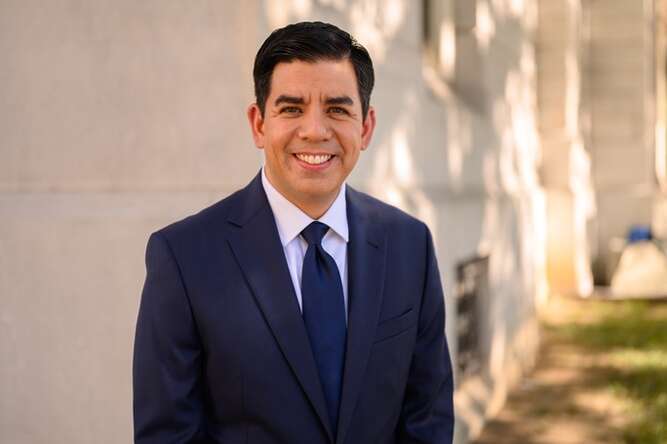 Former Armstrong County legislator Jeff Coleman said he would restore civil discourse to the Senate floor if he is elected as the state's next lieutenant governor.
Coleman, a 46-year-old conservative Republican who now lives in Lemoyne in Cumberland County, is seeking his party's nomination in a crowded field of eight other GOP candidates for the office.
Three Democratic candidates are also vying for the office, currently held by Democrat John Fetterman, who is running for the U.S. Senate.
The lieutenant governor presides in the Senate and is first in the line of succession to the governor.
Coleman represented the 60th District for two terms from 2000 to 2004. He did not run for a third term in office. He served on Apollo Borough council before he was elected to the House.
"I've been pretty concerned for a while now about the state of our civil discourse," Coleman said Friday, when he was campaigning in the area.
He said civil discourse on the Senate and House floors and in political advertisements has "deteriorated to lowest point since the Civil War."
Politics have become an "embarrassing spectacle" with ads from office holders and candidates focusing on what "they're against and not what they're for," Coleman said.
The next governor will have to work with the legislature to address issues, and Coleman said he wants the Senate to debate issues with members of the majority and minority parties, openly expressing their opinions.
"I would like to make that a model of working, functioning government," Coleman said.
As an example, he said he would like senators to present pro-choice and pro-life arguments about abortion "intensely, but not walk off the floor and say 'the debate is over.'"
"Our campaign is a throwback to a time when there was a seriousness of purpose" among the legislative and executive branches of government, he said.
In a functioning government, Coleman said, the governor and lieutenant governor are not at odds, and there is a working relationship between the House and Senate leadership and the governor.
He said he sees the role of the lieutenant governor as being a "sounding board" for the governor to help coalesce the Legislature to address issues.
"And stay out of the headlines. We can't have two people competing for headlines in the executive branch," Coleman said.
The lieutenant governor does not have to forget about his or her principles to be effective, he said.
Coleman said he is not endorsing any of the candidates in the governor's primary and would be happy to work with any of them.
He also said he not involving his children in his campaign because "I don't want them to see politics the way it is." He said his daughter saw a "negative attack" that was posted about him online.
"You're attacking more than a person. You're attacking family. So far, campaigns have been disappointing. Nobody wins," Coleman said.
Since leaving the House in 2004, Coleman and his wife, Rebecca, who have four children, founded Churchhill Strategies, a small communications firm in Harrisburg that works with the campaigns of conservative political candidates, and with higher education and nonprofit organizations.
In 2016, he wrote a book titled "With All Due Respect: Recovering the Manners and Civility of Political Combat" that recounted some of his formative experiences in politics.
To write the book, he said he interviewed many people, including former TV newsman Dan Rather, former U.S. Sen. Rick Santorum and Episcopalian ministers to get a sense of how virtues come under fire in a divided political culture.
The lieutenant governor's duties also include serving as chairman of the board of pardons, overseeing the fire commissioner and serving as a member of the Pennsylvania Emergency Management Council.