Slippery Rock Homecoming Court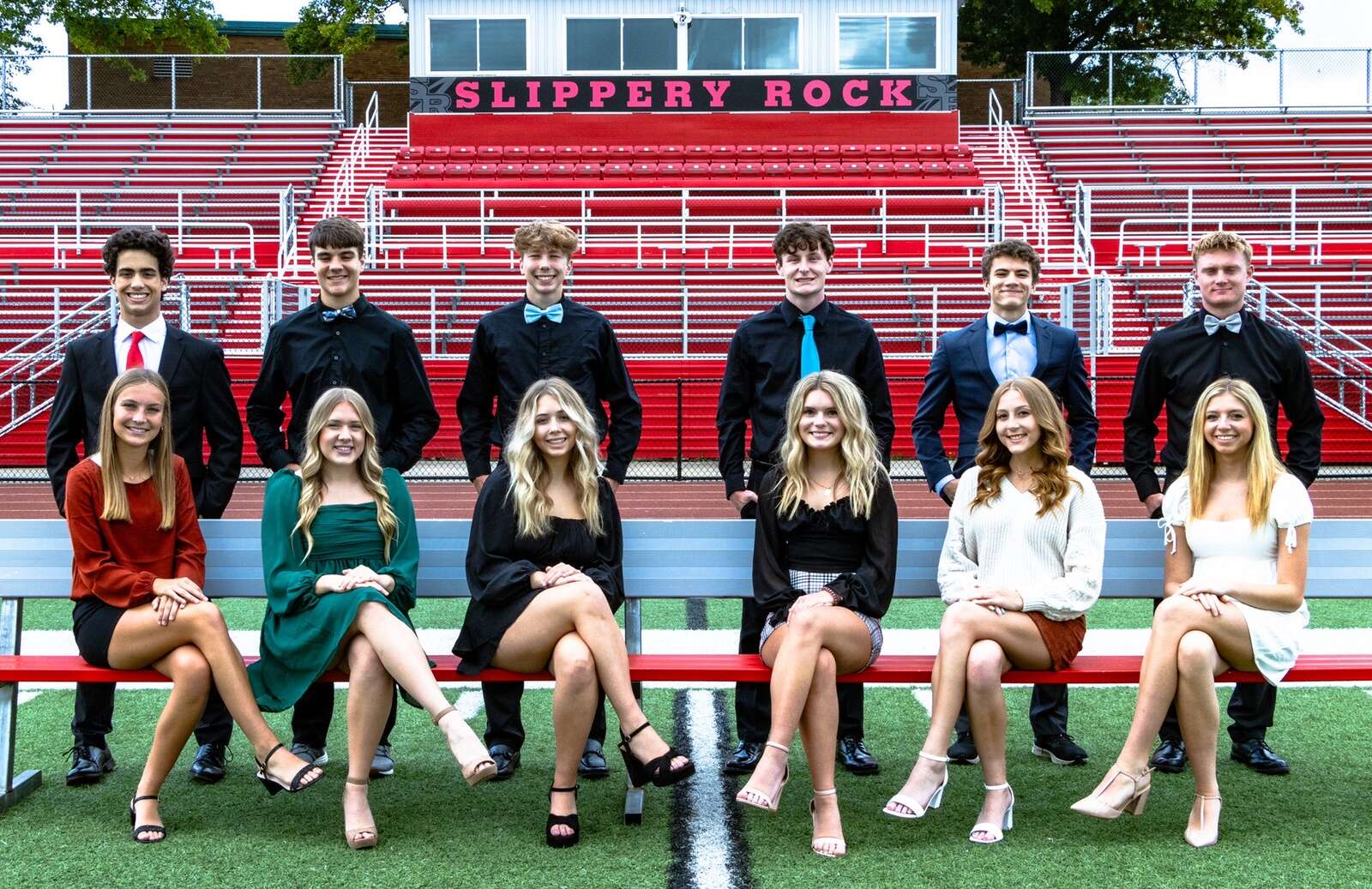 The Slippery Rock Area High School Homecoming Court is, front row, from left, Brooke Arblaster, Meghan Bencic, Daisey Hoehn, Sydney Earl, Katelyn Carr and Laine Palmer. Back row, from left, Dominick Zandi, Cooper Alleman, Elijah Anderson, Tyler Arblaster, Viktor Zahn and Samuel Schwartz.
The homecoming game is Friday against Hickory.

More in Community