Grant to fund new food cooler for Community Partnership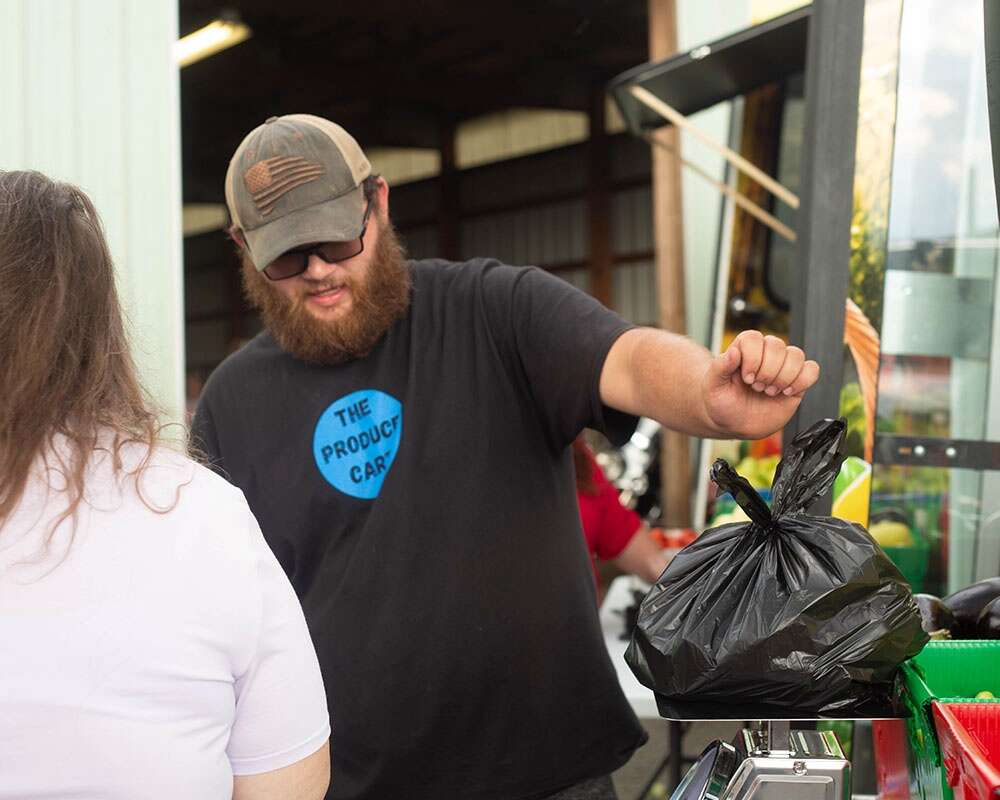 The Community Partnership hasn't been able to store food for long because of its failing walk-in cooler, making it difficult to keep up with the growing number of people being served by the food pantries that receive items from the agency.
The Community Partnership is getting a $33,000 Emergency Food Assistance Program Reach and Resiliency Grant, allowing the agency to replace its walk-in cooler and store more food.
"Our cold storage has been in need of replacement for some time," said Sandra Curry, executive director of Community Partnership. "We have been trying to get (frozen foods) distributed to our pantries as soon as possible so we don't have to store it."
The grant has to be spent by June, and Curry said the amount should cover most of if not all of the walk-in replacement project. She said the Community Partnership hasn't obtained any quotes recently for the project, and the time for when it will be replaced hasn't been decided on yet.
According to Feeding America's 2022 Map the Meal Gap, more than 1.1 million Pennsylvanians, or 8.9% of the state's residents, and 13% of children, may not know the source of their next meal. The Emergency Food Assistance Program awarded $1.6 million to 39 food banks, pantries and soup kitchens to expand food access across the state, according to a news release from the Pennsylvania Department of Agriculture.
According to Curry, the Community Partnership provides food for about 32 pantries across Butler County, which can each serve hundreds or even thousands of people a month.
"We're over 10,000 people a month visiting our pantry network," Curry said. "It is a pivotal time to be able to replace equipment. We don't expect for it to slow down."
Several sources provide food items to the Community Partnership, and it can get frozen items from a federal source, Curry said. The frozen items are normally ordered months ahead of time, so the Community Partnership has had to send those items out as quickly as possible since the walk-in has been failing.
That quick turnaround time won't be necessary once the Community Partnership gets a new walk-in cooler.
"We have just been very careful in ordering any frozen foods," Curry said. "Anything ordered ahead of time, we just have been getting that out to our pantries as soon as it comes in."
More in Local News