Thousands show up for Mason Martin benefit lunch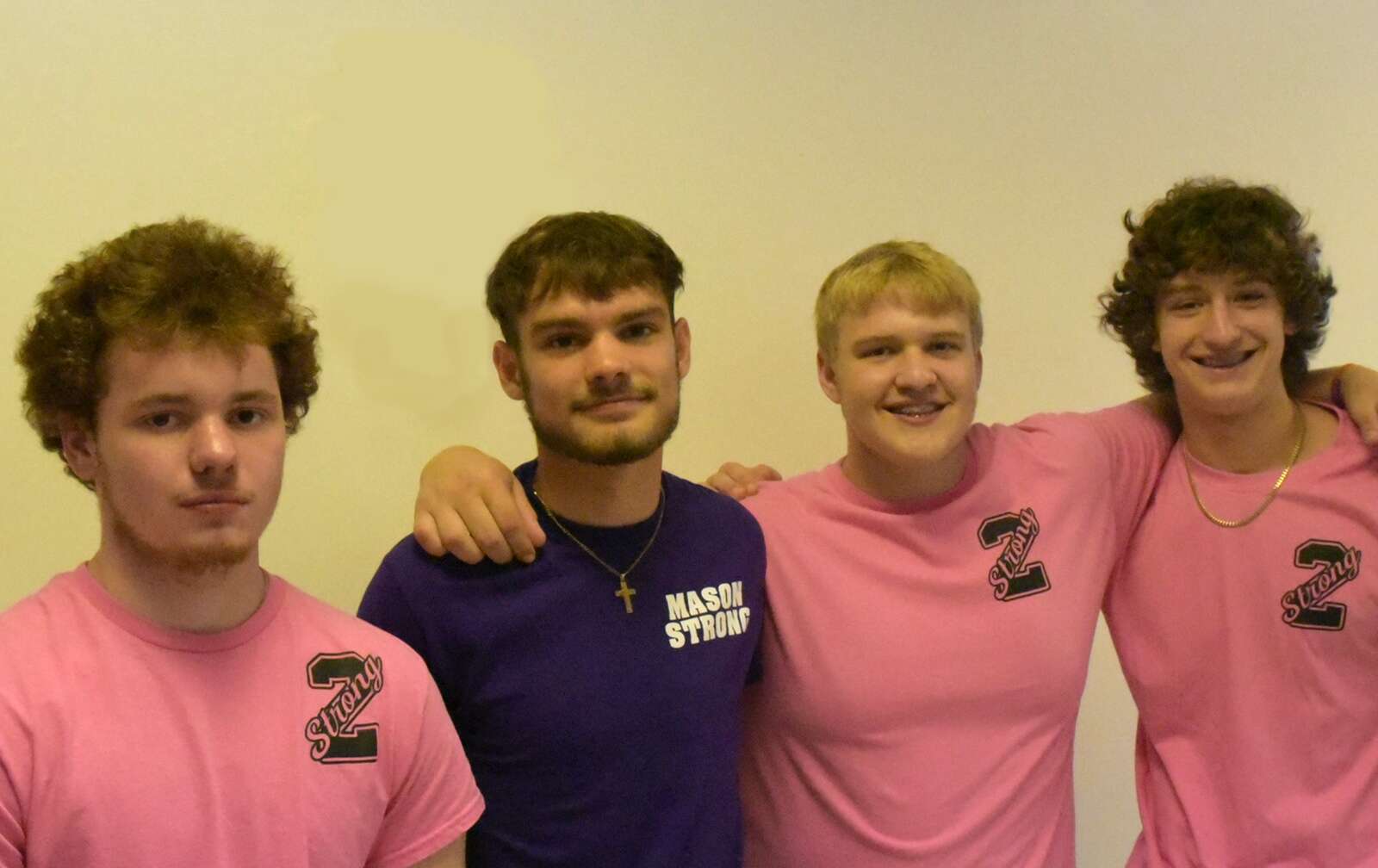 SUGARCREEK TWP, ARMSTRONG COUNTY — The Karns City football team would often be together on weekends to practice, and on Sunday, Sept. 17, many of them were together again, with injured quarterback Mason Martin, there in spirit.
Members of the team made food, waited tables and carried raffle baskets at the Sugarcreek Township Volunteer Fire Department, thousands of people went Sunday for a benefit lunch for Mason and his family.
Mason, Karns City Area Jr./Sr. High School's quarterback, collapsed during the third quarter of a home game with the Redbank Valley Bulldogs on Sept. 1 a Diehl Stadium. He was taken from the field by ambulance and then transported by helicopter to UPMC Presbyterian Hospital in Pittsburgh. His family said he suffered a brain injury and a collapsed lung.
According to Sept. 16 Facebook post by Mason's parents, Stacy and Denny Martin, each day over the past week has brought a new struggle. On three separate days, staff at UPMC Presbyterian had to rush to his side to save his life when his condition took a turn for the worse.
"He is fighting like crazy and there's not an ounce of give up in him," the post said.
Tate Beighley, a senior at Karns City Area Jr./Sr. High School, said he is a close friend of Mason, and getting to help him and his family through the lunch was a good way to honor his friend. Seeing the attendance of the lunch event made it even better.
"I've never seen the community come together as much as this, it's insane how many people are here," Tate said.
The lunch for Mason started at noon at the fire department, and vehicles quickly filled up the parking lot, requiring a school bus to shuttle people to the building from Paradise Park. The line for raffle basket tickets stretched all the way across the parking lot — many people wearing pink and purple shirts designed by Mason's sister — and the line only got longer as more people got off the buses to enter the event.
Krista Ritzert, varsity cheer coach at Karns City Area Jr./Sr. High School, said the lunch had about 1,600 chicken dinners available, and about 500 raffle baskets for people to bid on. The number of people who showed up in support of Mason shocked even the lunch's organizers.
"We are in awe right now," Ritzert said. "We thought there would be a lot but not like what we are looking at now."
The lunch took the cooperation of numerous people, including many people from the Karns City school district community.
"We have athletes, coaches, community members, we have some of the administration, family, friends," Ritzert said.
Ritzert said morale at the school has staying at a good level since Mason's transport to the hospital. She said Mason's name is constantly spoken by students at the school, as students keep him in their thoughts.
Sean Slaughenhaupt, a sophomore at Karns City Area Jr./Sr. High School, is another member of the football team who helped out at the lunch Sunday.
"It has been getting better; that helps a lot during games and practice," Sean said. "It's amazing to see people from other counties come and support Mason."
Ritzert said she didn't have an estimate for how much the lunch would raise in total, but she expected it to be a good gift to the Martin family, thanks to the number of people who showed up.
Aside from the monetary benefit of the lunch, the event also provided an opportunity for emotional support to people who know Mason. Tate said it was a good time to think of Mason and what he would want his teammates to do in this situation.
"We're all playing through it. We pray before and after each game for Mason," Tate said. "He would want us to play on."
More in Local News