Miller Minutes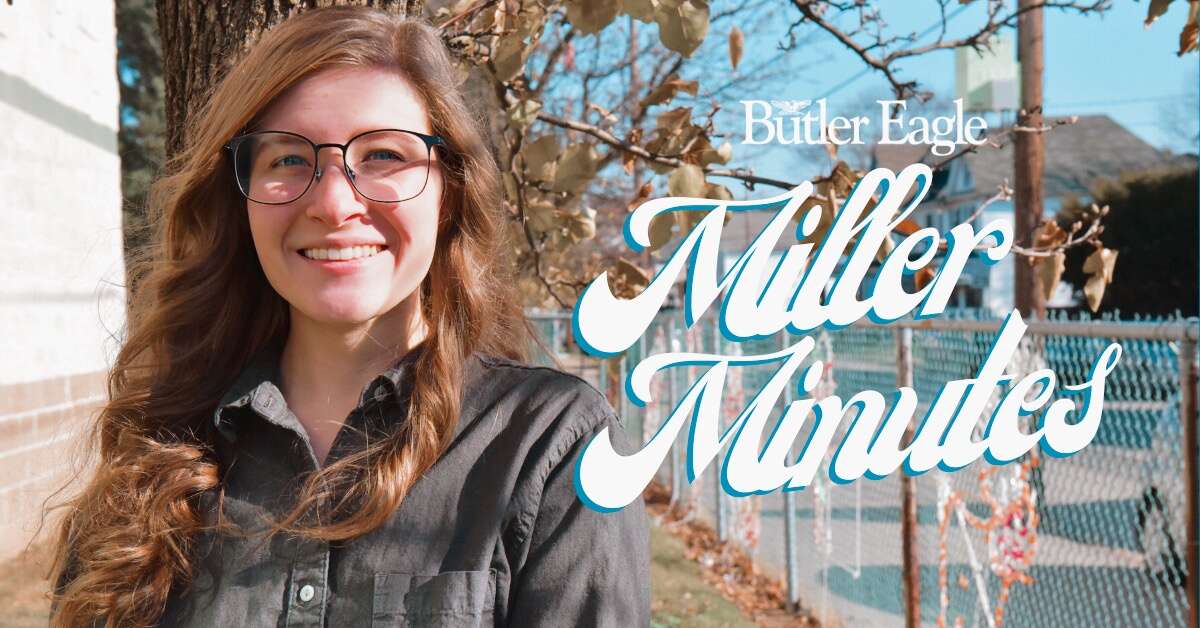 I've been reading a lot of plays recently, and you know what I've noticed in all of them? There are always characters, or situations, we can relate to.
You probably have a fictional character you idolized growing up, or one you admire now because they have a quality you don't have. It's why superheroes in comic books are so popular, or teenagers hang band posters on their walls. It's why scores of people will follow a certain science fiction TV show, or dress up as those characters for Halloween.
People follow fiction, and fictional characters, in many forms, and have for centuries. Why? Because as artists write, draw and create these characters, we see pieces of ourselves in them.
All art is this way. Typically you're drawn to a play or a song because you sense a connection to it. When you don't feel that connection, you don't follow the show on TV everyone is talking about, or you don't think about that painting after you see it.
Different strokes for different folks, but I've been challenging myself to give every kind of art a chance. Science fiction isn't my thing, but if it's recommended to me, I'll try it. I'm also not particularly into romance novels, but if my friend tells me to read it, I probably will.
And when I do, I always find something to relate to. And you can too, with any kind of art.
Especially with all the opportunities coming up this weekend in Butler County!
Harmony Museum's Art Exhibit and Sale opens at 7 p.m. Friday, Sept. 15, 218 Mercer St. For information on viewing hours after Sept. 16, visit harmonymuseum.org.
Rise and shine at 8 a.m. Saturday, Sept. 16, for a Community trunk sale at Alameda Park. People interested in participating can register for a spot, or register for two and receive a discount! Register via bcpr.repdesk.com.
VillageFest is upon us! From 10 a.m. to 5 p.m. Saturday, Sept. 16, experience local vendors, food, entertainment, kids activities and more special events along Slippery Rock's Main Street.
Cheeseman Farm is hosting a Pumpkin Festival from 11 a.m. to 5 p.m. Saturday, Sept. 16. Activities including hay rides, a petting zoo and a pumpkin patch will all be available for $5 admission.
The Quilt Show and luncheon at English Lutheran Church, 200 E. Grandview Ave., Zelienople, runs from 10 a.m. to 3 p.m. Saturday, Sept. 16. Check out the unique art form of quilting, local vendors, a raffle and scavenger hunt for children. Tickets cost $20 in advance and are available via Venmo at @EnglishLutheran-Church. Tickets also will be available at the church from 9 a.m. to noon before the event. Children age 12 and younger enter free. If interested in entering a piece in the show, email Jennifer at mjkjlk@zoominternet.net.
The Vendor and Craft show at East Butler Volunteer Fire Department, 808 Grant Ave., East Butler, will feature over 40 vendors, an auction, and good food. The event lasts from 10 a.m. to 2 p.m. Saturday, Sept. 16.
The 12th Annual Wildbird Recovery Fall Migration Festival on Sunday, Sept. 17, is a fundraiser that has fun for all ages. Learn about native plants, animals and other species while enjoying food and games from noon to 4 p.m. at Stormy Oaks Nature Conservancy, 120 Forsythe Road, Valencia. Admission is $25.
The Car Show and Chili Cookoff at the Beacon Hotel lasts from 12:30 to 4:30 p.m. Sunday, Sept. 17. There will be food, live entertainment and cool rides. Admission is $10 for those who want to feel the heat of the chili!
Support Mason Martin and his mother through a barbecue benefit at the Sugarcreek Township Volunteer Fire Department, 110 Rodgers Road, East Brady, from noon to 4 p.m. Sunday, Sept. 17. Get a barbecue chicken meal and participate in the basket raffles for $15 a person.
It's a race for the rest of us: the Turtle Trot. Hosted by the YWCA in Alameda Park, run a 0.5K, which should only take 7 minutes to complete, so there will be fun stations throughout the course. The fun includes backyard games and a dance party. The race starts at 2 p.m. Sunday, Sept. 17. Register at runsignup.com.

More in Weekend Entertainment