Bernie Taupin, Elton John's lyricist, pens memoir
People
NEW YORK — If you're thinking of checking out the new memoir by Elton John's lyricist to learn more about the Rocket Man, you're out of luck. This is Bernie Taupin's song to sing.
"Scattershot: Life, Music, Elton & Me" paints a picture of the music scene of the 1970s, '80s and '90s but if John is what you seek, he is missing from most of the book.
"We were joined at the hip at the beginning," Taupin said. "Once we gained a modicum of success, it was natural that we would sort of separate and find our own lives."
"Scattershot" is the story of an Englishman bewitched by country music who grows up to write lyrics to one of rock n 'roll's superstars.
He says that "Bennie and the Jets" was inspired by Fritz Lang's landmark film "Metropolis" and that "Tiny Dancer" actually describes a handful of Los Angeles women. "I'm Still Standing" was based on a breakup he suffered.
Of meeting Elton John the first time, he writes: "I like him tremendously because he's not condescending. I sense a kindred spirit; we're outsiders looking for a way in."
Taupin doesn't hold back. Of Andy Warhol, he writes: "Talking to Andy was like conversing with an 8-year-old girl" and he wasn't a fan of Hugh Hefner: "He was the possessor of a perpetual, passive smirk that I found unsettling."
"I always find that people tend to tiptoe around in autobiographies. But you have to call people out" he said. "I call out a few people, some more than others. But I also compliment the ones that deserve to be complimented."
———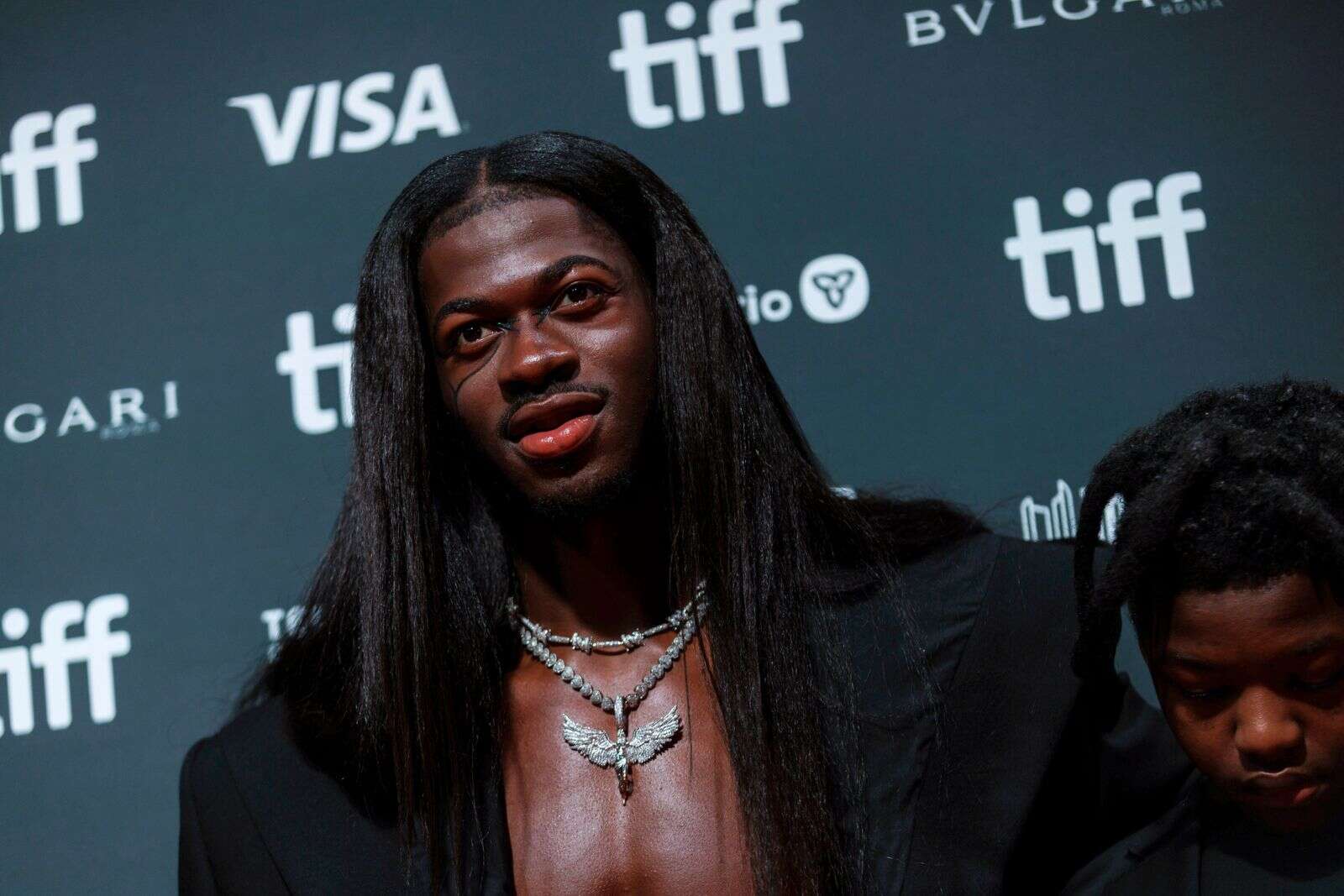 TORONTO — The premiere of the documentary "Lil Nas X: Long Live Montero" was delayed after a bomb threat was called in at the Toronto International Film Festival.
The Saturday night premiere of the film at Toronto's Roy Thomson Hall was delayed by about 20 minutes while authorities verified that the threat wasn't credible. Lil Nas X was kept off the red carpet during that time.
Judy Lung, vice president of public affairs and communications for TIFF, said in a statement that Toronto police investigated the vicinity of the red carpet ahead of the screening.
"Our standard security measures remained in place during this time and the screening commenced with a slight delay," Lung said. "To our knowledge, this was a general threat and not directed at the film or the artist."
"Long Live Montero," directed by Carlos López Estrada and Zac Manuel, documents the pop superstar's eight-month tour beginning in September 2022 for his full-length debut album "Montero."
———
LOS ANGELES — Ashton Kutcher and Mila Kunis apologized Saturday for character letters the celebrity couple wrote on behalf of fellow "That '70s Show" actor Danny Masterson before he was sentenced for rape this week.
A judge in Los Angeles on Thursday sentenced Masterson to 30 years to life in prison for raping two women in 2003.
In a video posted on Instagram, Kutcher and Kunis said they were sorry for the pain they may have caused with the letters, which were made public Friday.
Kutcher said the letters that asked for leniency "were intended for the judge to read and not to undermine the testimony of the victims or retraumatize them in any way. We would never want to do that and we're sorry if that has taken place."
Kutcher said Masterson's family approached them after the actor was convicted in the rapes in May and asked them to write character letters describing "the person that we knew for 25 years." The letters were posted online by The Hollywood Reporter and other digital publications.
Masterson starred with Ashton Kutcher, Mila Kunis and Topher Grace in "That '70s Show" from 1998 until 2006.
He had reunited with Kutcher on the 2016 Netflix comedy "The Ranch," but was written off the show when the Los Angeles Police Department investigation was revealed the following year.
Los Angeles Superior Court Judge Charlaine F. Olmedo handed down the sentence to Masterson, 47, after hearing statements from the women, and pleas for fairness from defense attorneys.
Kutcher described Masterson as a man who treated people "with decency, equality, and generosity," he wrote in his letter dated July 27, 2023.
Kunis in her letter to Olmedo called Masterson "an outstanding role model and friend" and an "exceptional older brother figure."
Both rapes took place in Masterson's Hollywood-area home in 2003 when he was at the height of his fame on the Fox network sitcom "That '70s Show." The victims testified that Masterson drugged them before violently raping them.
Kunis said in the apology video that their letters did not mean to undermine the testimony of victims.
"Our heart goes out to every single person who's ever been a victim of sexual assault, sexual abuse, or rape," she said.
From combined wire reports
More in People