Police: Mars woman 'relapsed from alcohol' prior to fatal crash in Butler Township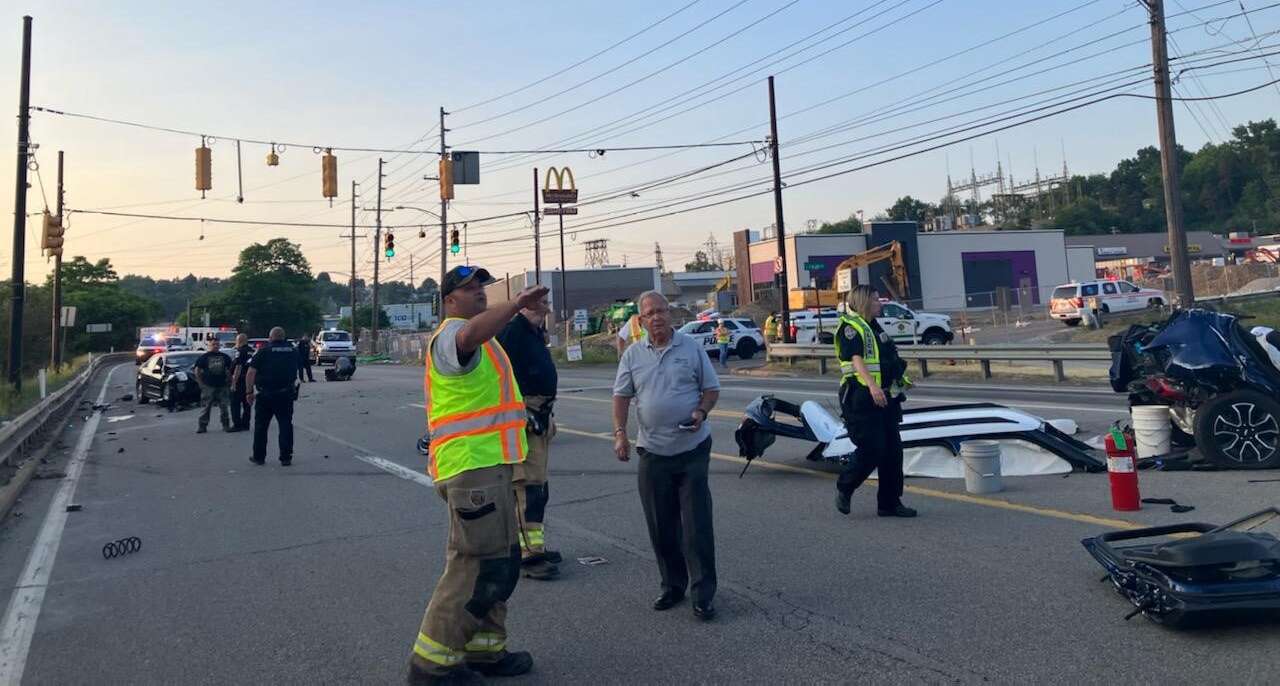 A driver charged with homicide by vehicle told police she had "relapsed from alcohol," following a high-speed pursuit that ended in a fatal crash Tuesday, June 6, along Route 8 in Butler Township, according to charging documents.
The criminal complaint filed Wednesday by Butler Township police reports Julie E. Parison, 51, of Mars, said she consumed four Four Loko drinks prior to driving.
Parison was charged with homicide by vehicle, driving under the influence, reckless and careless driving, and driving at an unsafe speed following the deadly crash near the intersection of Route 8 and Litman Road.
Police said Kevin McAtee, 61, of Saxonburg was a passenger in a Chevrolet Trailblazer, which was struck by the Ford Fusion driven by Parison. McAtee was pronounced dead at the scene, and three others — including Parison — were taken to hospitals for injuries.
The Butler County Coroner's office ruled Thursday, June 8, that the cause of McAtee's death as blunt force trauma to the head, neck and trunk.
McAtee was a former lieutenant for the West Deer Township Volunteer Fire Company and a father of six children, according to obituary information published online.
Parison sustained a foot injury, which police said prevented them from conducting field sobriety testing. Before being transported to the hospital, police said Parison said she was also on prescription medication.
Charging documents show Parison told police, "she knew she was in a bad place" when she approached the intersection.
Crews were initially dispatched at 6:46 p.m. for a report of an unconscious woman in a vehicle at North Washington and West New Castle streets. The woman, later identified as Parison, fled first responders, driving the wrong way on West New Castle Street, according to the documents.
Officers reported that during their high-speed pursuit of Parison's vehicle, she drove through three red lights on Main Street.
Parison's vehicle was last seen driving south over the General Richard Butler Bridge, police said.
Documents showed the crash occurred as Parison continued south on Route 8 at a high rate of speed.
As she approached the Litman Road intersection, vehicles were stopped for the traffic light. Parison rear-ended a Chevrolet Trailblazer, driven by Karen Moore-McAtee, 53, of Saxonburg, with Kevin McAtee as the passenger, police said.
The impact of the crash pushed the Trailblazer to the other side of the road, where it struck a guide rail and was then hit by a northbound Chevrolet Malibu driven by Richard Bothell, 59, of Butler, police said.
Six minutes after the initial report in the city — at 6:52 p.m. — emergency crews responded to a fatal crash.
The investigating officers said Parison showed signs of impairment, including slurred speech and pinpoint pupils. In addition, police said a strong odor of alcohol was emanating from her breath.
According to Rich Goldinger, district attorney, the crash is under investigation by Butler Township police, and new charges could be filed against Parison.
Police said Parison's arraignment is pending her release from a Pittsburgh hospital for injuries suffered in the crash.
More in Crime & Courts