Monster year with Mountaineers
Mars grad Wetherholt leads nation in hitting as sophomore infielder at WVU
MORGANTOWN, W.Va. — One can use a single phrase to describe JJ Wetherholt's sophomore baseball season at West Virginia University.
Mind-boggling.
The Mars graduate and Mountaineer second baseman led all of NCAA Division I in hitting with a .449 batting average this spring, collecting 101 hits in 225 at bats. He led WVU to the regional in Lexington, Ky., where he collected seven hits in 13 at bats, including a home run, two doubles and four RBI in making the all-region team.
"The game slowed down for me this year," Wetherholt said. "Playing at this level, it took me a while to acclimate. My timing at the plate was better and I simplified my approach.
"Just hit the ball hard."
He's done plenty of that.
"JJ is a five-tool stud," Mars baseball coach Jason Thompson said of Wetherholt's prowess in the sport. "I already knew that. This year, he's proven it to everybody, beyond anyone's expectations.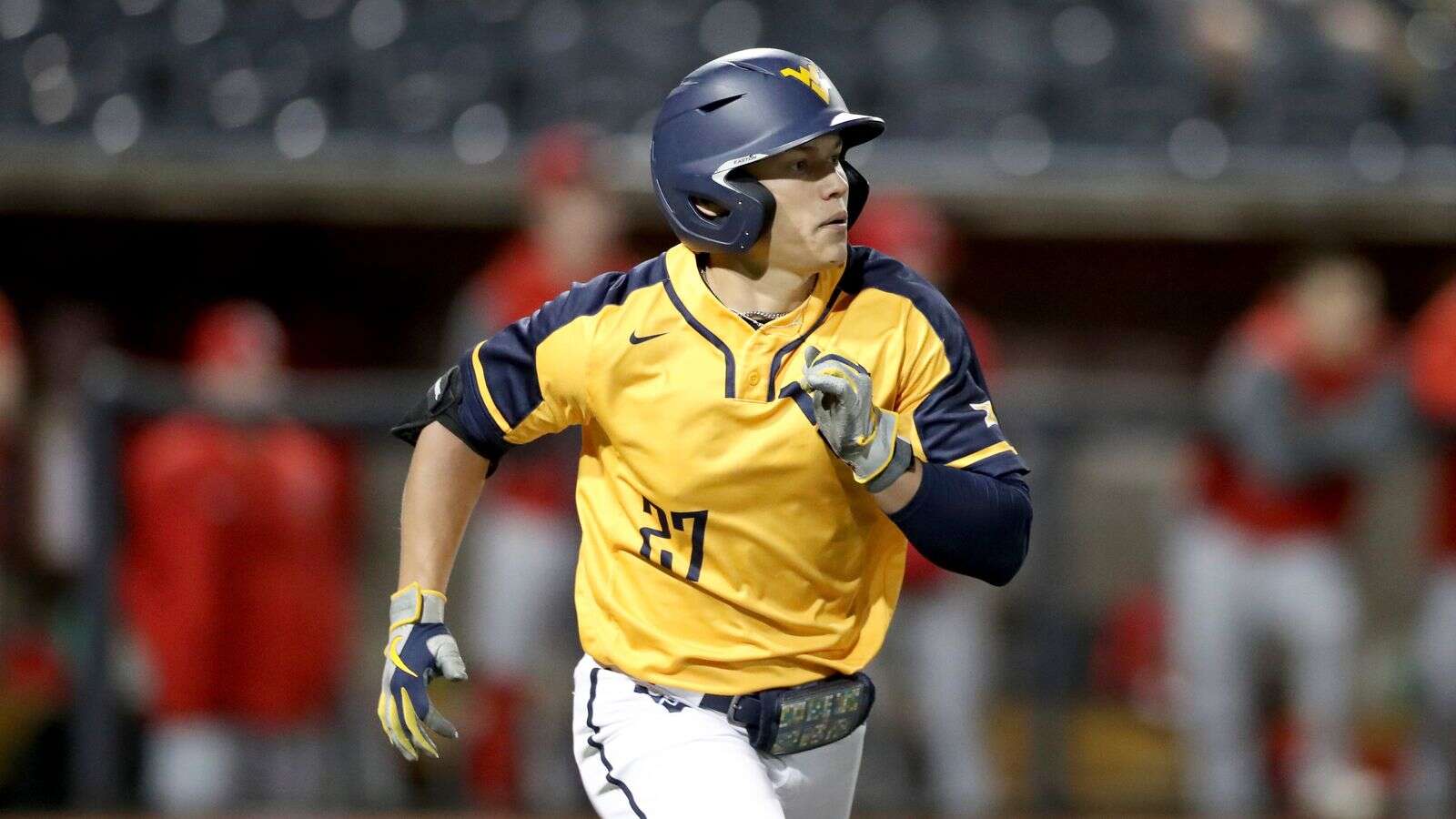 "What he's done this season is simply incredible."
Consider the following:
Wetherholt hit 16 home runs, 24 doubles, collected 60 RBI and had an on-base percentage of .517.
His .449 batting average is the highest in NCAA Division I since eventual San Francisco Giant star Buster Posey hit .463 for Florida State in 2008.
He struck out only 22 times while walking on 26 occasions and getting hit by a pitch 11 times.
He stole a team-leading 36 bases in 44 attempts.
In West Virginia's 60 games — the team finished 40-20 — Wetherholt went hitless in only six of them. He was hitless in consecutive games only once all season.
Compare all of that to his freshman year, when Wetherholt hit .304 with five homers and 39 RBI as the Mountaineers' third baseman.
"He more than tripled his home run total," Thompson said. "JJ is such an intelligent player and he learns quickly. A pitcher can get him out a certain way or through a certain pitch pattern the first time he faces him. If he tries the same thing the next time, it won't work.
"JJ adjusts on the fly all the time. He's always been that way."
Wetherholt said the home runs this year "just happened."
"I did put on more muscle and got physically stronger compared to last year," he added. "I wasn't looking to hit more home runs this season. They just started coming."
Wetherholt was recruited as a second baseman by WVU early in his high school career. He verbally committed early and never seriously considered another school, though Pitt and Kent State showed a lot of interest in him.
"West Virginia is close to home and it was a chance to play in the Big 12, one of the best baseball conferences in the country," he said. "There was no need to look anywhere else."
He played third base his freshman season at WVU. He's majoring in finance.
"They already had an established second baseman when I got here, so I went over to third," Wetherholt said. "Now I'm back at second. Whatever helps the team ... I just wanted to play."
And he still wants to help the team.
"That's the best part about him," Thompson said. "No matter what his numbers look like, JJ is a team player. He cares about the team winning more than anything. He stole home to win them a game this year."
Wetherholt hit in either the lead-off position or the No. 2 spot this season. Opposing teams pitched around him often.
"The guy hitting behind him homered against Ball State in their (regional) game," Thompson said. "They pitched around JJ his next time up anyway."
"I got used to it," Wetherholt said.
His .449 average this year is 17 points higher than the nation's second leading hitter, Dylan Crews of LSU. Crews is considered one of the top two prospects in this year's MLB Amateur Draft.
Wetherholt hopes to get there one day himself. He is playing in the prestigious Cape Cod League this summer and is one of 50-plus players trying out for Team USA, a group of the best non-draft eligible players in the country.
"My dream from Day One has been to play professional baseball," Wetherholt said. "I'm going to keep working toward that."
More in College