Butler senior raises funds to help mom, others with cancer
Good Vibes and Saving Lives
In February 2022, Emma Steadman, of Butler Township, received news about her mother that no high school junior wants to hear.
A devastated Emma — along with her father, Nathan, and little brother, Greyson — learned that her mother, Tracy, had been diagnosed with acute myeloid leukemia.
Instead of allowing sadness to consume her, Emma modeled her mother's dedication to community service by forming a team to raise funds in the Student Visionaries of the Year Campaign, which is a program of the Leukemia & Lymphoma Society.
Alongside her friend and team co-leader, Rhyan Deal, she recruited five friends to join the team, which Emma named Team Good Vibes and Saving Lives.
During a seven-week campaign that ended March 31, the team raised a total of $37,000 for the Leukemia and Lymphoma Society.
They raised the money through an online fundraising page using a variety of efforts — organizing a Sadie Hawkins dance at Butler high, programs at Texas Roadhouse and Panera Bread in which a percentage of a day's profits was donated to the team, and business and personal donations.
"A large majority of the funds raised came through sponsorships," Emma said, "and my dad's company, Connors Group in Pittsburgh, gave a generous donation."
Team Good Vibes and Saving Lives was the only team from Butler County in the 2023 Student Visionaries of the Year Campaign.
In addition to Emma and Rhyan, the team members were Annabelle Turner, Cailyn Tosadori, Zoe Fischer, Autumn Gall and Maeley Cornetti.
"These kids really embody everything that makes a good person in general, so I thought they would make great teammates," Emma said.
All of the teams enjoyed a grand finale event at Acrisure Stadium at the end of the campaign, where Leukemia & Lymphoma Society officials announced that a total of $790,000 was raised by all the teams in the campaign.
Dinner, music, various speakers from the Leukemia & Lymphoma Society and a short speech from an "honor hero" battling blood cancer rounded out the festive and upbeat night at Acrisure.
Emma said the funds raised go toward leukemia and lymphoma research and to encourage senators and congressmen to support that research.
"It was a great night," she said of the grand finale.
Emma said her mother is currently in remission, but her diagnosis will never be far from the family's minds.
"We are still keeping a close watch on her, because it tends to come back," she said.
To that end, having a bone marrow donor on deck to give Tracy treatment in the event of the cancer's return is the best way to fight the disease, Emma said.
"We found out I am a match," Emma said nonchalantly. "No kid wants to have to be in this position with their mother, ever, because it's been a long road, but knowing we have this option if she needs it … my mom is my best friend, so I want to be able to do whatever I can for her."
She said her parents' example influenced her personal penchant for community service.
"Philanthropy is something I have been passionate about my entire life," Emma said. "It's really important to give back to your community and it's something that's always going to be a part of me."
Tracy Steadman heartily agrees, and is not surprised that her daughter's team raised $37,000.
"She has been a giver and a philanthropist her whole life," Tracy said. "She stepped up and did everything she could to help out in every way when I was sick."
Tracy said she had felt ill for several years before starting her family, but doctors were unable to tell her why.
When she became pregnant with Emma, the growth hormones that accompany pregnancy allowed a large tumor to appear in her throat.
Doctors diagnosed Tracy at that time with Hashimoto's disease and thyroid cancer, which is what had been plaguing her for so long.
She had surgery while pregnant to remove the tumor as well as intense treatment that saved her life after Emma was born.
Now, her daughter will be her cure through a bone-marrow transplant should Tracy's leukemia return.
"The day she turned 18, she got tested (to be a donor,)" Tracy said through tears. "So once again, she is my saving grace."
Emma will enroll in New York University in the fall to study journalism and English with minors in political science and communications.
'We couldn't be more proud of her," Tracy said.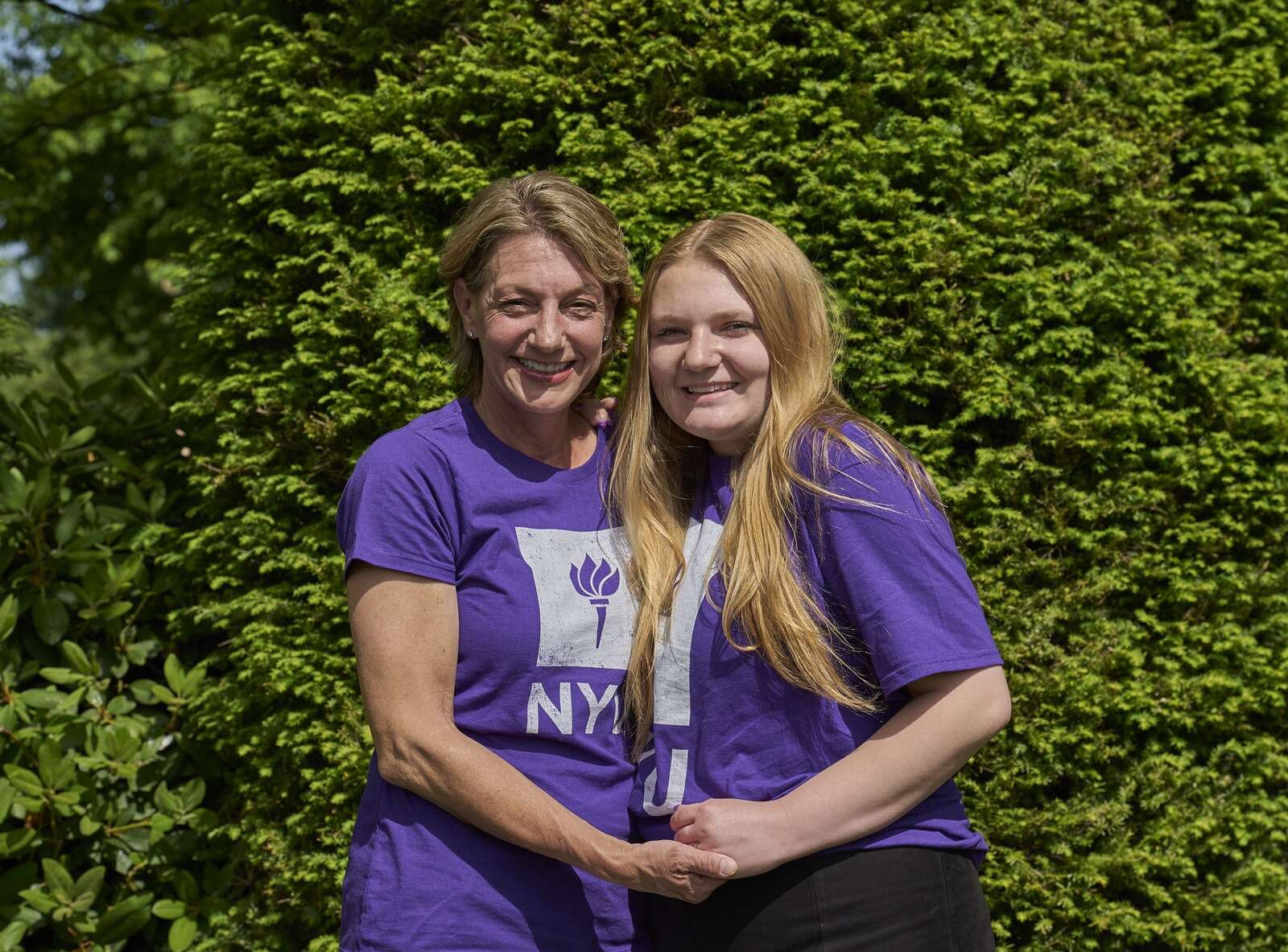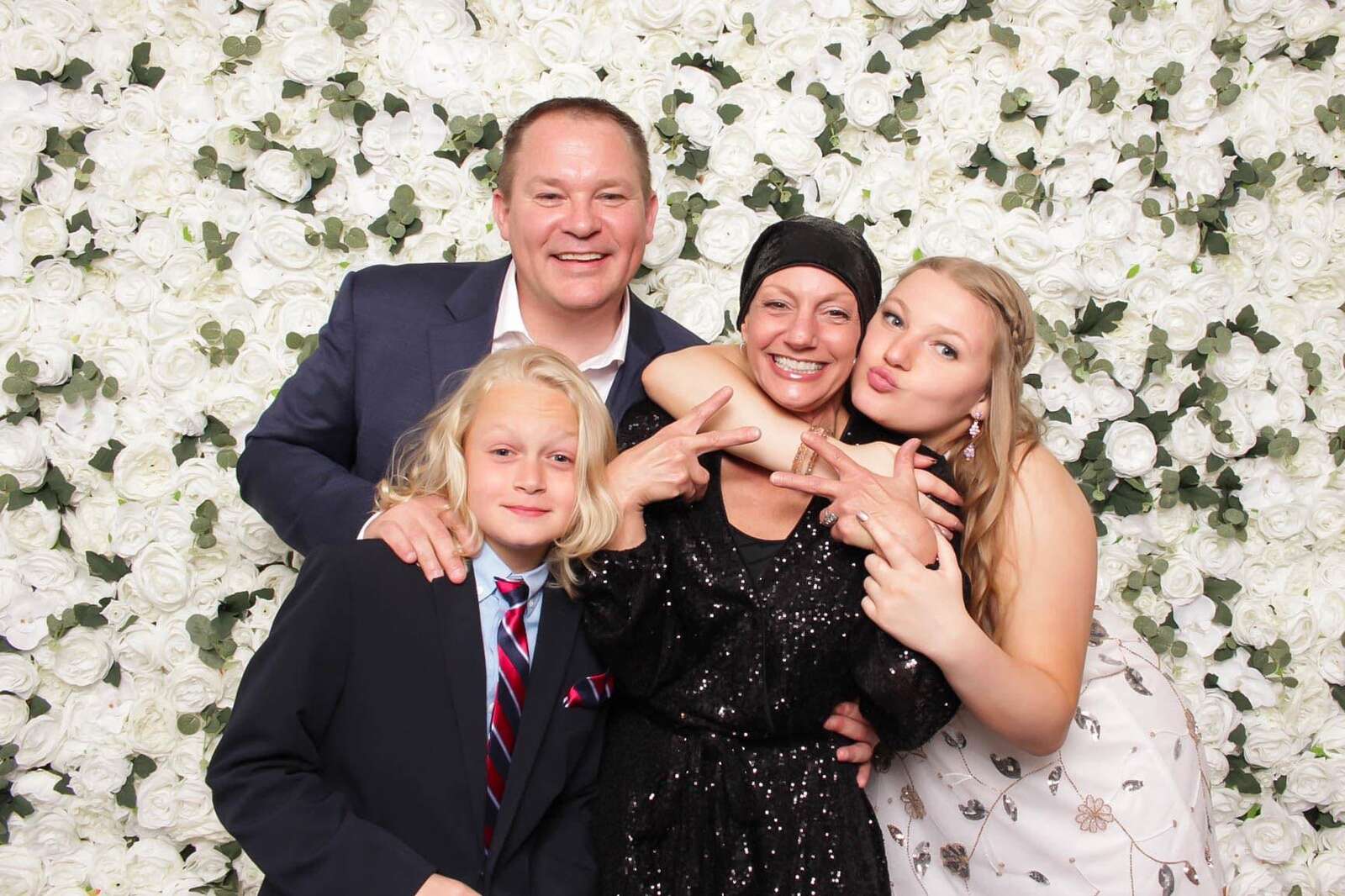 More in Special Sections