Scale airplane flying event will introduce hobby
A Fun Fly
Those who are interested in aviation, yet cannot afford an airplane or have no desire to climb into a cockpit, can take a look at a new hobby on Saturday, June 10.
The Butler Aircraft Modelers Society will hold a free Fun Fly from 9 a.m. to 5 p.m. at its airfield at the Sylvania Conservation Area, 315 Mack Road, Clay Township.
"I think people will find it very interesting if they come see us," said Ron Hemphill, a 43-year member of the society.
Those who attend will see club members flying their radio-controlled scale models of real airplanes.
Hemphill, of Butler Township, said planes ranging in size from 30 inches to 12 feet long will take to the skies at the Fun Fly.
He explained the planes are controlled by a radio system, with the receiver in the craft and the transmitter in the hands of its owner.
The batteries in the transmitter and receiver normally allow an operator to fly his or her plant most of the day.
"Our battery technology today is much advanced over what we used to have," Hemphill said.
The society, which was founded in 1972 by the late Ralph Bruner, has never held a fun fly.
Hemphill said the club hopes to attract those interested in scale model flying to bolster their membership.
Other clubs in the area have been invited to come fly their scale model planes as well.
The club recently welcomed seven students from First Baptist Christian in Butler to train on the club's simulator.
Anyone interested in flying a scale model plane is invited to sign up for training at thebams.org, Hemphill said.
"I think people will find it very interesting if they come and see us on the 10th," Hemphill said. "We are more than just a club that flies. We train people also."
He said the most common scale replicas flown by those at competitions and fun fly events are World War I and World War II-era crafts.
"I enjoy the civilian airplanes, like the Pipers and the Cessnas," Hemphill said of his scale model crafts.
Hemphill has always been interested in aviation.
"I have been involved with airplanes since I was about 8 years old," he said. "My friends liked their trucks. I liked my airplanes."
He started by building plastic model airplanes as a boy, then graduated to rubber band planes and control-line flying — -where a model plane flies in circles on two control lines — -before moving on to radio control flying.
"I guess it intrigued me that something could fly in the air independently," Hemphill said.
Hemphill also is interested in regular aviation, and serves as a volunteer at the Air Heritage Museum in Chippewa, Beaver County.
He builds and maintains scale air crafts of historical value as well.
"I have the only flying Fairchild C-123 that we know of in the world," Hemphill said. "I fly it at airshows."
He never attained his pilot's license for financial reasons.
"When I was a kid, I would have loved to take flying lessons, but it was not affordable for our family," Hemphill said.
His son is a pilot and has taken him flying, he said.
Jack Neely, of Butler Township, has been a member of the Butler Aircraft Modelers Society for just a year or two longer than Hemphill.
Neely's interest in scale model replica plans began when he went to a hobby shop and got into a conversation with the manager, who was a founder of the society.
Like Hemphill, Neely has never found full-size planes affordable, but was always interested in aviation.
He does not know how many airplanes he has stacked in his basement, but said it is many.
"I'm putting a new one together now, so I can get back in the air," Neely said.
His favorite are scale models of the war birds of the World War I and II.
"But I can't fly them anymore," Neely said. "They're too fast for me. I like them old and slow, like the FC-5, the Newport or the Albatross."
Although he owns scale model plans in various sizes, he prefers the larger models now that he is getting a little older.
"Right now, I like to fly the bigger ones so I can see them," Neely said.
He said when he joined the society, he bought kits and built and painted his model planes.
"Nowadays, you don't even have to build them," Neely said. "When I started, you bought them in the winter and flew them in the summer."
He said kits are getting difficult to find, as most enthusiasts either buy plans for a plane and cut the pieces themselves, or send the plans to a "kit cutter," who cuts the pieces for the plane and sends them back for building.
Neely said most scale model planes are made of balsa wood or Styrofoam.
Once built, the builder paints the plane to look exactly like a real airplane they have chosen to build a model of.
"If you're in a competition, they actually judge you according to how close you get," Neely said.
Neely, who served as a judge for a few annual competitions in Muncy, Ind., in the past, said he hopes the upcoming Fun Fly will garner some new members for the club.
"It's just the idea of getting people to come to our field and get to know where we are," he said.
Those planning to attend should bring their own chair and nonalcoholic refreshments.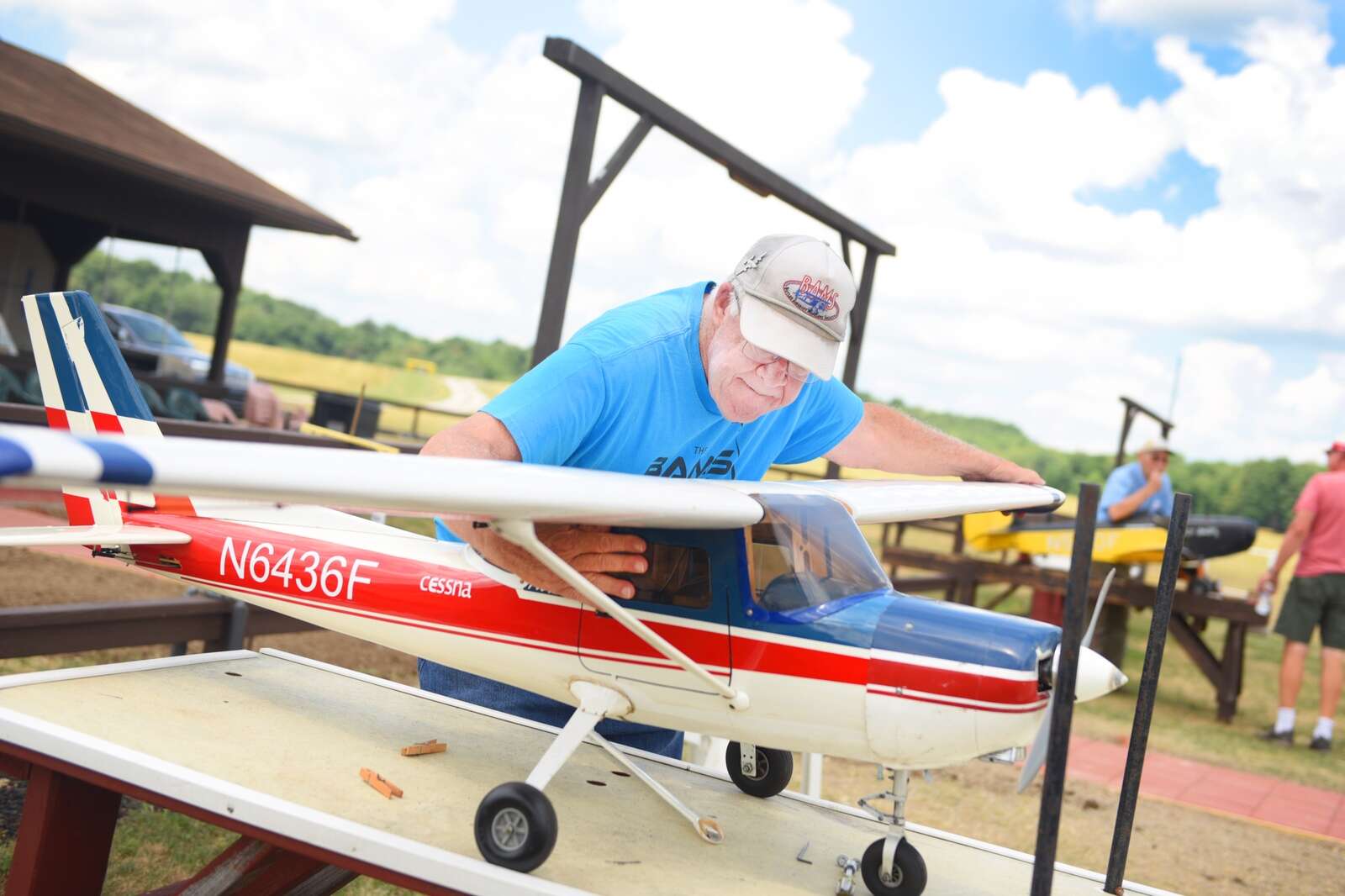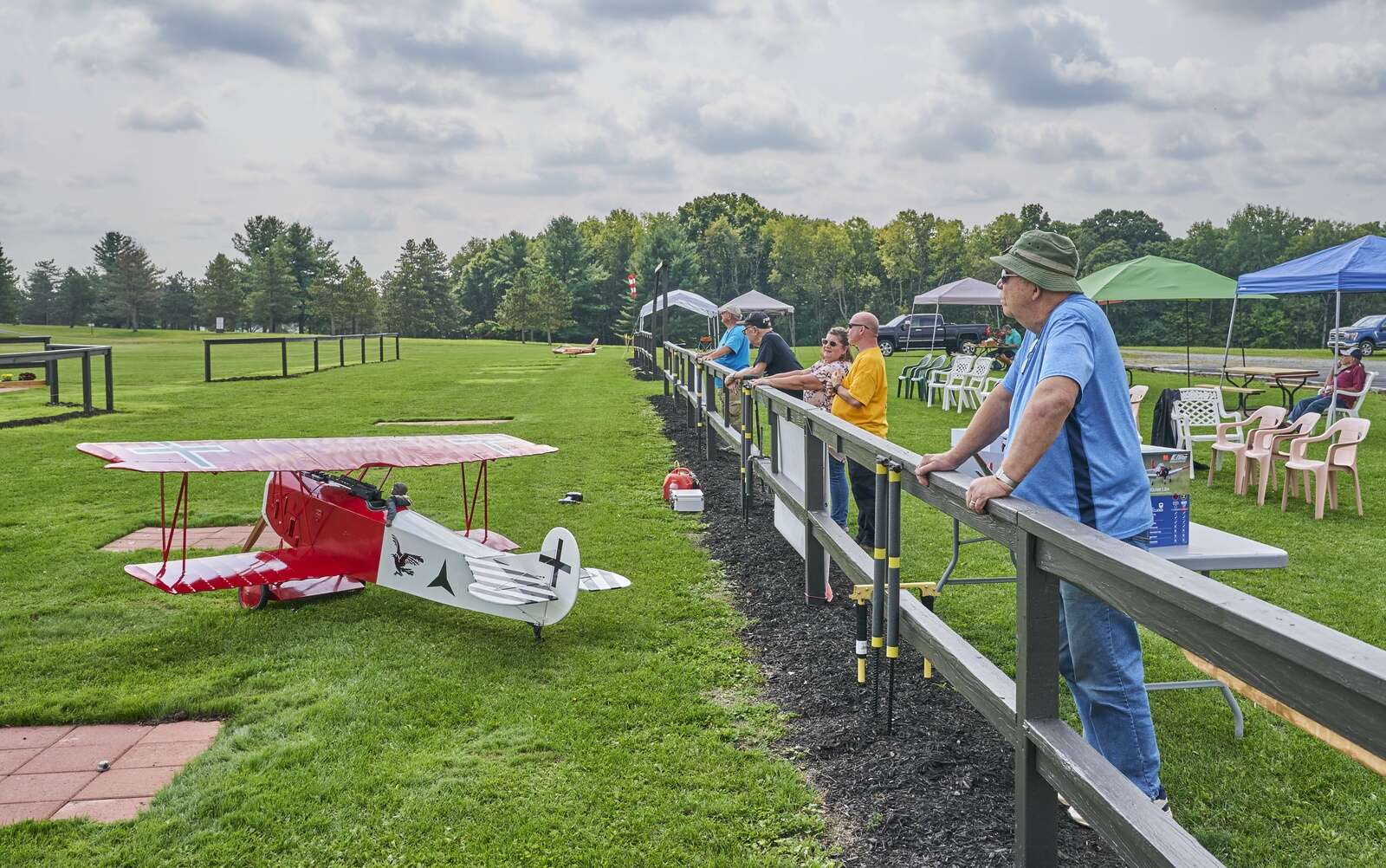 More in Community