Crossing into a new traffic cycle in Butler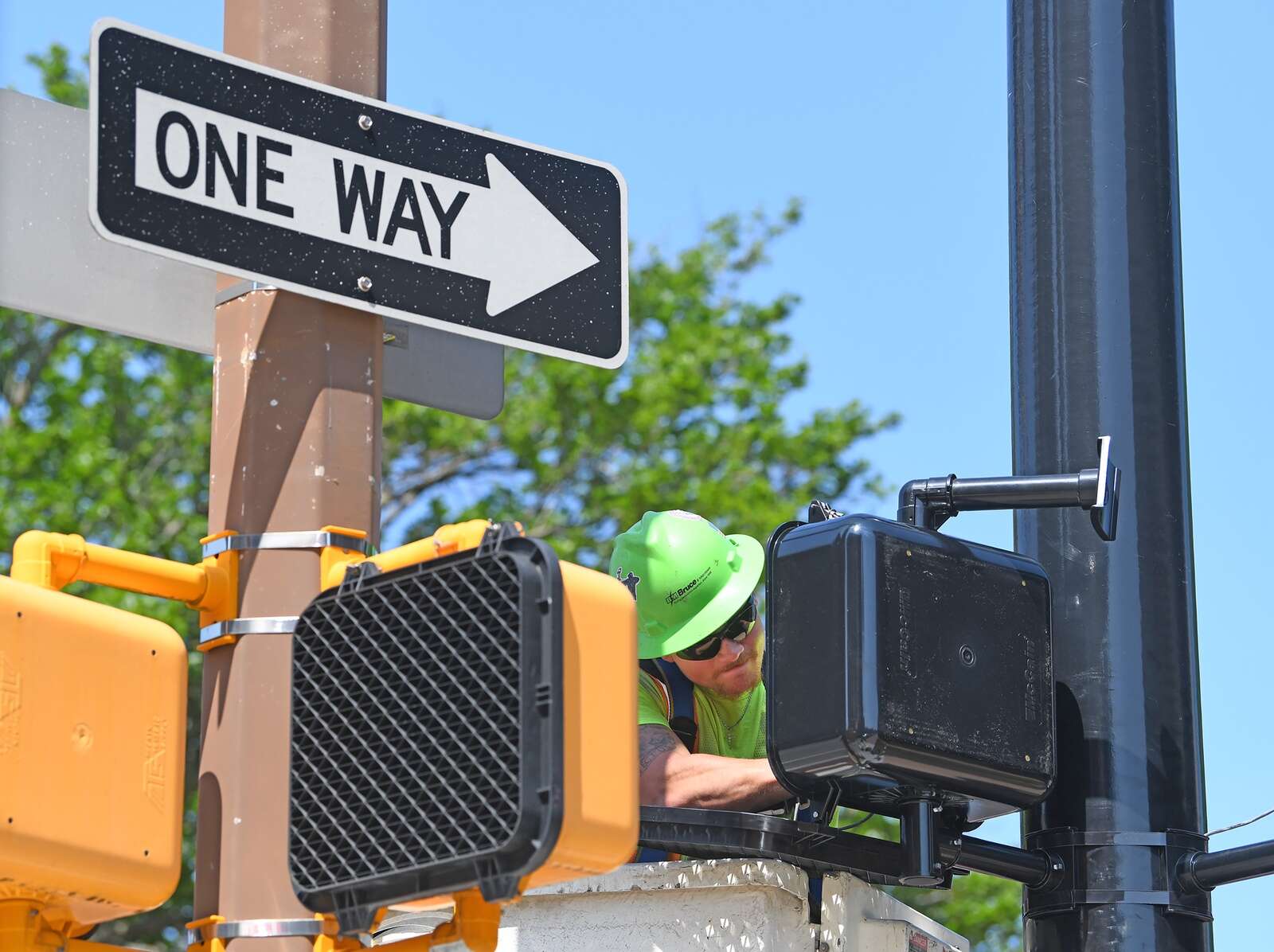 New signals on Main Street changing pedestrian, traffic flow
Pedestrians on Main Street in Butler will soon need to activate the walk signals on their own to cross at certain intersections.
The Pennsylvania Department of Transportation installed new traffic signals and crossing systems as part of the Route 8/Main Street Signal Improvement Project, and the new signal procedures are set to start Wednesday, June 7.
Pedestrians will have to push the call buttons at intersections to signal for traffic to stop so they can cross a street. John Evans, Butler's building code official, said Monday, June 5, that pressing the buttons will prompt a verbal cue, and the pedestrian signals will be added to the intersection's traffic cycle.
"Before, the pedestrian signal would always come as part of the cycle," Evans said. "Now, when you want the pedestrian cycle to engage you have to press the button. It's all programmed according to flow."
Call buttons, also known as pedestrian crossing buttons, are installed at traffic lights with a dedicated pedestrian signal, which are used to bring up the pedestrian "walk" indication.
The new system includes multiple Americans with Disabilities Act compliant features such as a constant audible beeping tone that alerts pedestrians with visual impairments to the location of the call button, according to PennDOT.
Another is a verbal cue when the walk signal is activated to let pedestrians know when they may begin to cross.
Evans said the time between green lights has grown compared to 10 or 15 years ago, with the timing of walk signals being one cause. He said the traffic cycle has remained consistent, and the new procedure of having pedestrians activate crosswalks will likely impact car flow in the city.
"You have three cycles — north and south, then west and then you have east," Evans said. "The next cycle is your pedestrian signal. It all depends on where you press the button in the cycle."
Bruce-Merrilees Electrical Co. of New Castle, is completing the $2.2 million Route 8/Main Street Signal Improvement Project. PennDOT paid for a majority of the streetscape project, with Butler only paying $22,000, according to Evans.
More in Local News