Butler man sentenced for striking woman with gun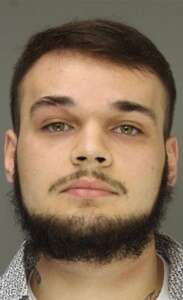 A 20-year-old Butler man was sentenced to serve 12 to 24 months in state prison after pleading guilty in a case where police said he fired a handgun inside a home and struck a woman in the head with the gun.
Damian Jamar Blystone was sentenced Thursday, June 1, in Butler County Common Pleas Court by Judge Kelley Streib for a felony charge of aggravated assault with a deadly weapon filed by Butler City police following the Oct. 25, 2022, incident.
Blystone is sentenced to serve 24 months of probation after serving 12 to 24 months in state prison.
In a November 2022 preliminary hearing, the woman identified by police as the victim said she and Blystone were having an argument around 11 a.m. Oct. 25, and it escalated until 2:30 p.m. She said Blystone threatened to kill her a few times during the altercation and that later Blystone shot the gun near her face before striking her with the gun.
According to charging documents, Blystone was previously charged in relation to a shooting Jan. 18 at the Clearview Mall parking lot. Police said Blystone was charged after officers uncovered evidence he threatened the shooter, Carlos Gonzalez Carill, shortly before the shooting.
Gonzalez Carril, of Butler, was sentenced in Common Pleas Court to serve 10 to 20 months in Butler County Prison followed by 72 months of probation in November.
Eagle Staff Writer Steve Ferris contributed to this report.
More in Local News