Rockets take flight: Class of 2023 graduates
SLIPPERY ROCK TWP — At Morrow Field House on Friday, Slippery Rock High School seniors transitioned to graduates as they moved their tassels across their cap, indicating that their time at the high school had come to an end. Like the turning of the tassels, graduates are turning a new chapter in their lives.
According to superintendent Alfonso Angelucci, 64% of graduates from the Class of 2023 will attend a postsecondary institution and 22% will be joining the workforce immediately following graduation.
"It is impressive to see where you will be headed and what you will be doing in trade school, military service, careers and colleges in states like California, Alabama, Indiana and New York," said Angelucci, addressing the crowd of graduates.
Valedictorian David Hu will attend Stanford University in the fall and plans to study physics. He said he's excited for the change of scenery.
"I'd like to go see what it's like out west," David said. "Growing up in this little town in Western PA, I wouldn't have chosen a better place to grow up in. But it is time to see some new places."
David's mother, Jialing Wang, said that she would often take David along on business trips when he was young to broaden his horizons. Every time they visited a new place, Wang said, she would try to visit nearby university campuses with her son.
"I wanted him to see the bigger world at a very young age," Wang said.
Wang said she didn't expect that her son would attend Stanford.
"I just asked him to try his best academically and do the other things he likes to do," she said.
As summer draws near, many seniors will be working, spending time with friends and enjoying their hobbies after the brunt of exams and the conferral of diplomas. In many ways, they are slowing down the clock before new class schedules, jobs and lives start in the fall.
"I'm going to college pretty far away. I'd like to spend some time around my town," David said.
Before the ceremony started, seniors Emily Wright and Anna Hoover shared their plans for the summer. They will be attending Butler Community College together in the fall and spending the next couple of months working various summer jobs to put money toward tuition and moving out.
Anna said her most memorable high school experience was her friendship with Emily.
"Without her, I don't know how I would have made it. We share so many memories and ties and emotions and lessons with each other," she said.
An annoying question often asked of soon-to-be graduates, salutatorian Anna Schiller said, is, "Who are you going to miss most?"
"Like, if it's somebody that I'm going to miss? I'm going to see them again," she said.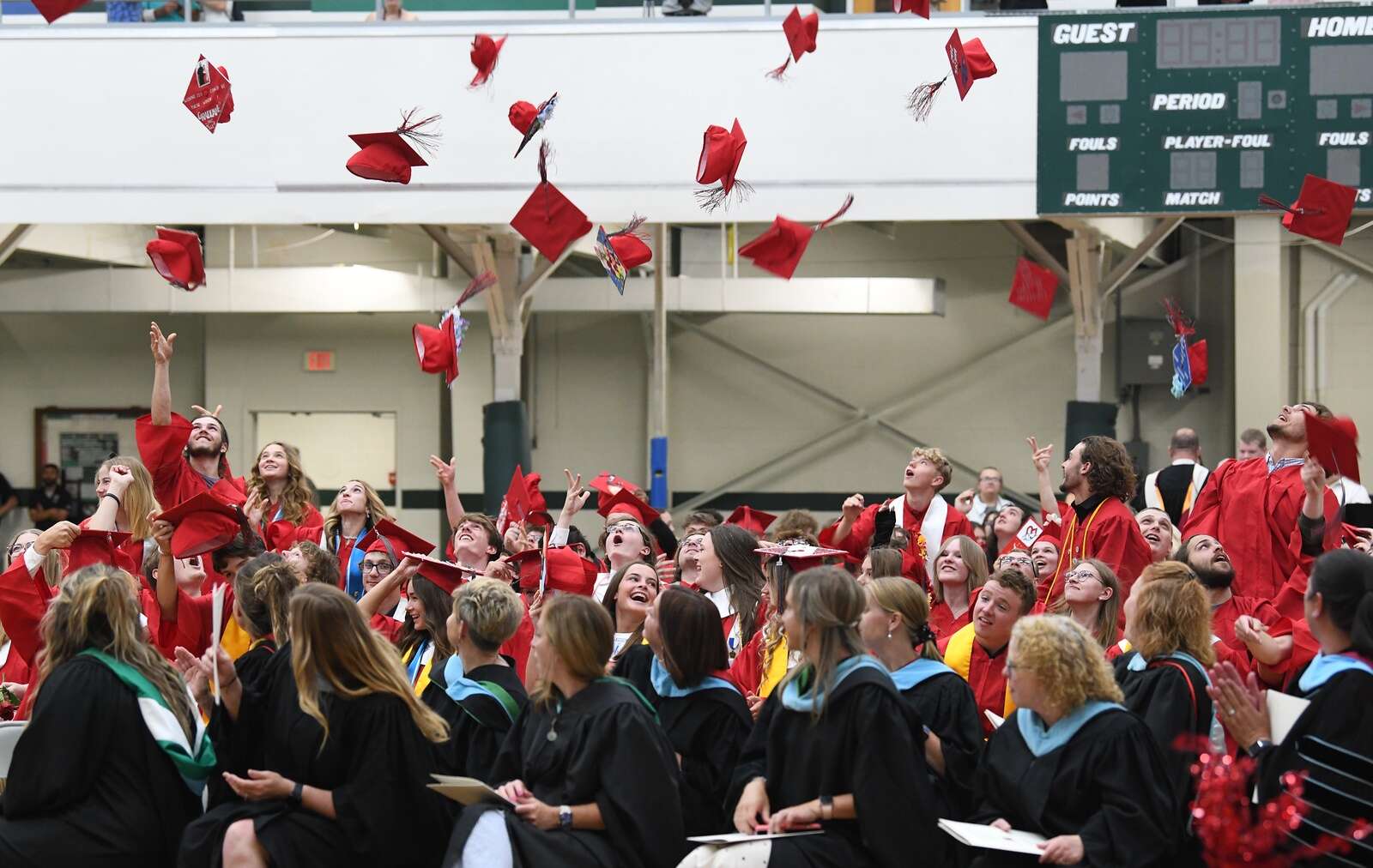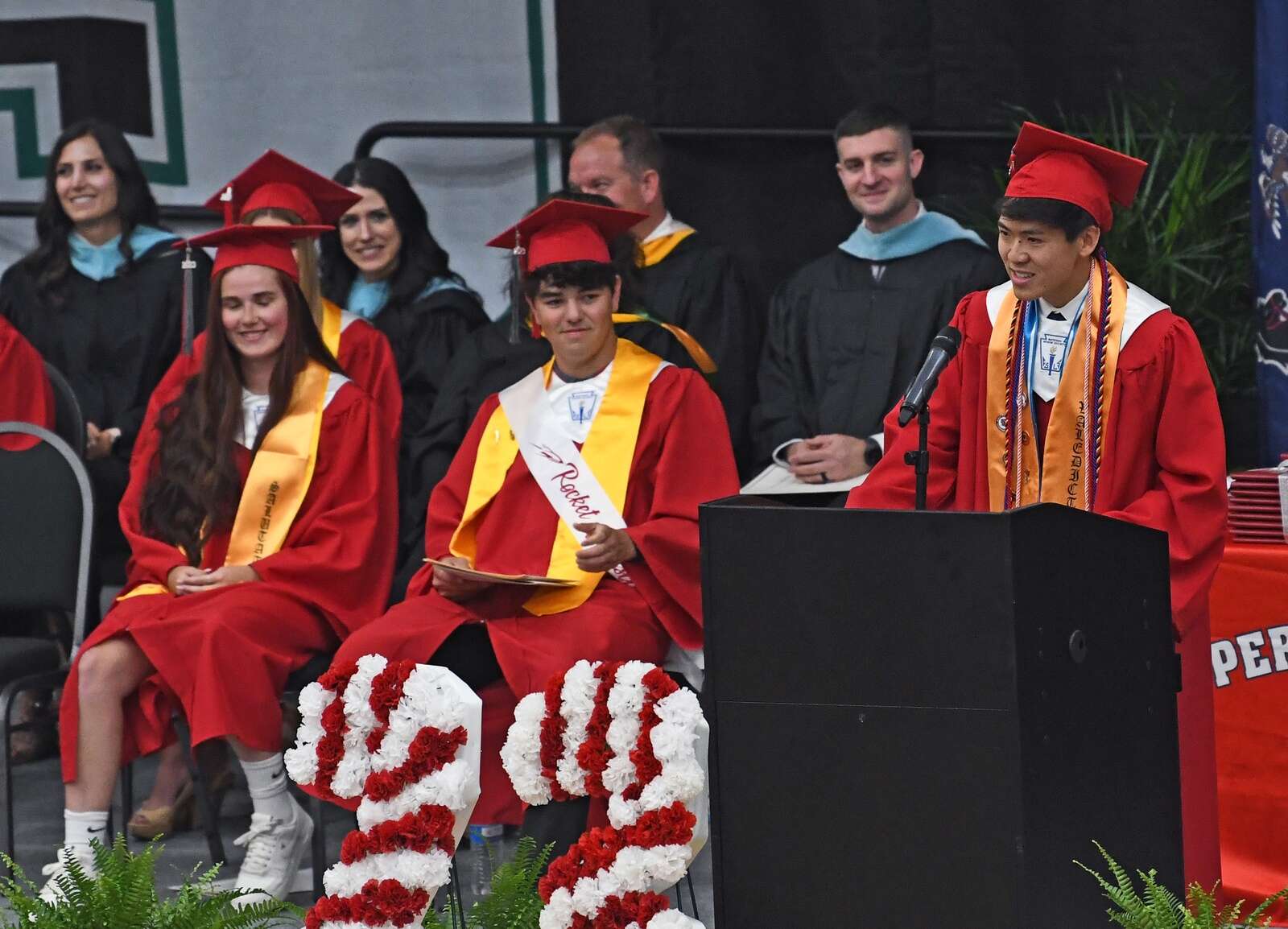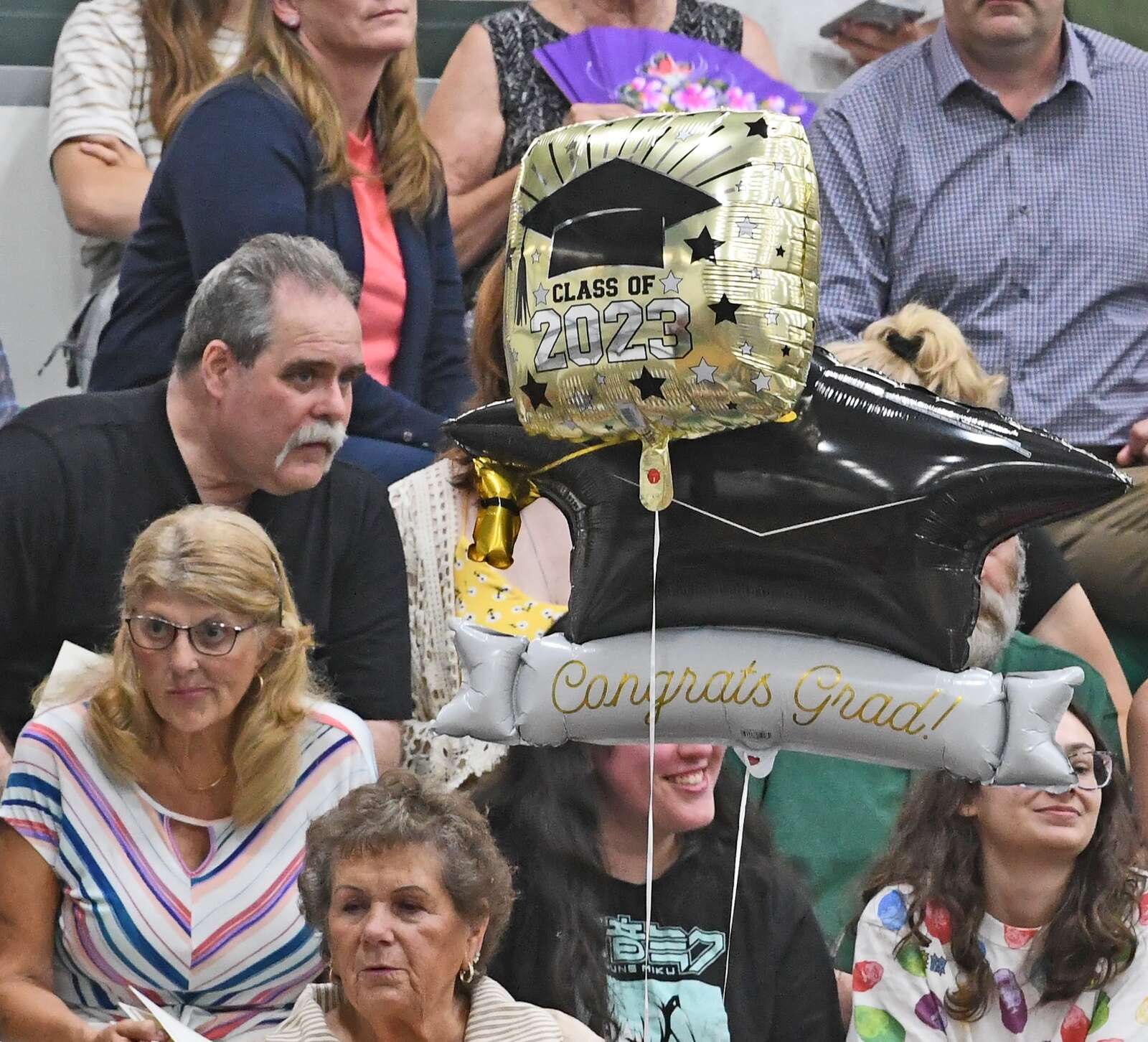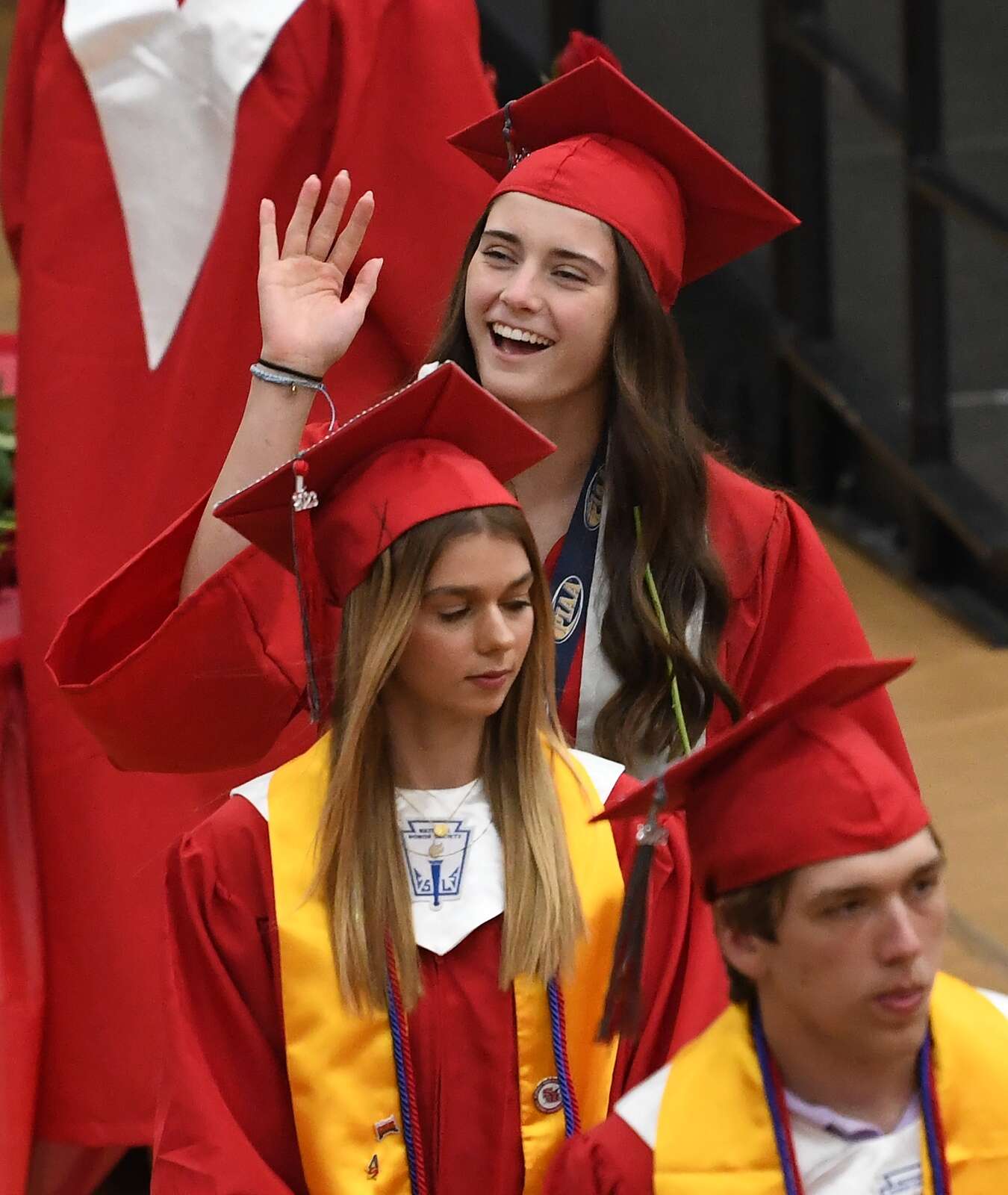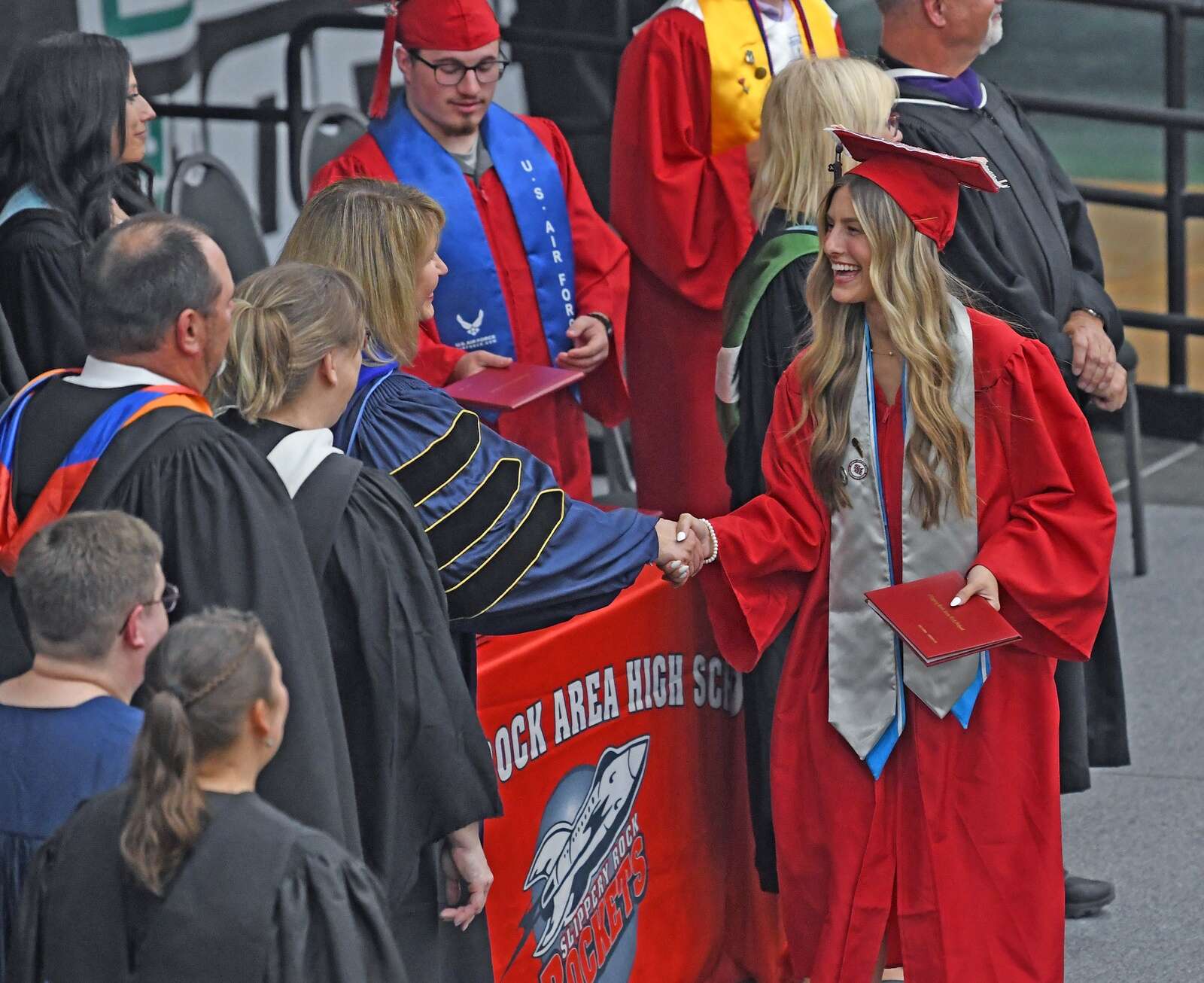 More in Local News