Jennings taking reins at Edinboro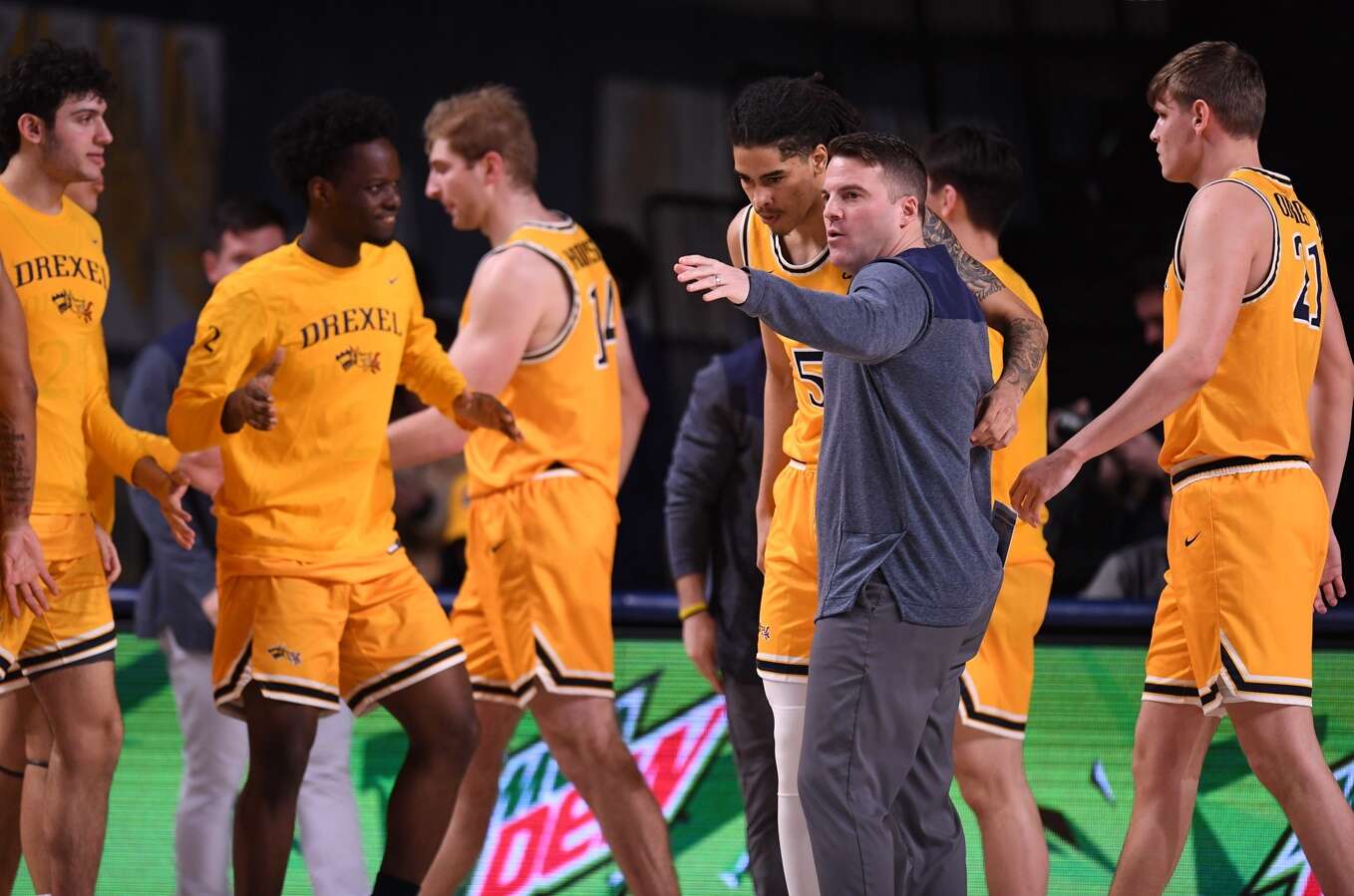 Seneca Valley graduate named Fighting Scots men's basketball coach
EDINBORO — After a long time away from home, 2002 Seneca Valley graduate Justin Jennings is back in familiar territory.
Jennings, 39, an assistant coach at Drexel University the past seven years, has been named head men's basketball coach at Edinboro. A decade ago, he served as head coach of the U.S. Military Academy Preparatory School for three seasons, posting a 77-18 record.
"That served as a feeder program for the men's Army team at West Point," Jennings said. "We played a lot of prep schools and junior colleges and had plenty of success.
"I've been looking for the right place to become a head coach again. I've had other opportunities that way, but I have a lot of connections to Edinboro and the Erie area. I couldn't pass this one up."
Jennings' wife, Holly, graduated from nearby General McLane High School. The couple met while attending Penn State Behrend, where he played basketball — and ranked third in assists in program history — and she was a standout soccer player there.
Jennings' father, Mike, played football for Edinboro and was a first team All-PSAC player with the Scots.
"I've got plenty of ties in that region and a lot of connections through basketball," Jennings said. "I know that's going to help me."
Jennings replaces Pat Cleary, who was 90-122 in nine seasons as coach of the Fighting Scots. Cleary replaced Greg Walcavich, who won 430 games in 24 seasons, experiencing only four losing campaigns
Edinboro was 7-20 overall last season, 5-17 in PSAC play. The Scots have not had a winning season since the 2017-18 campaign, going 31-74 overall and losing 65 of 87 conference games since then.
"We are excited to have Justin join our staff and lead the men's basketball program," Edinboro athletic director Dr. Katherine Roberts said in a prepared statement. "Justin's basketball knowledge, extensive experience at the Division I level and high-energy personality will help us push Fighting Scot basketball forward.
"He is committed to not only excellence on the court, but also in the classroom and in the community."
Jennings plans to bring an up-tempo style of basketball to Edinboro "playing with pace and space."
But he has work to do to get to that point.
Jennings said he has five to seven players on the roster right now, a few of them walk-ons. But he does have scholarship money to play with.
"We're going to have to bring in eight guys to get this thing going," he said. "In a perfect world, you take a (head coaching) job at the beginning of the first recruiting cycle, but there's still a lot of good players out there.
"The transfer portal can be a problem for some coaches. For me, it's my friend right now."
He did point out two players on the current Fighting Scots roster who could make an impact with the team — sophomore guard Will Taylor from Nazareth Prep and freshman guard Easton Fulmer from Franklin. They scored 1,850 and 1,586 points at their respective high schools, both setting records in that regard.
"I could sit here and say we have a three to five-year plan, but that wouldn't be fair to the players who are here right now," Jennings said. "We want to do the best we can in Year 1 and go from there.
"The PSAC is a beast. We have to bring our talent level up to be able to punch at that weight."
Jennings previously served as an assistant coach at Penn State Behrend, Carnegie Mellon and Army before moving on to Drexel. He's been part of winning programs at every stop.
"I built lifetime relationships with players and staff in my seven years at Drexel," Jennings said. "We won the Colonial in 2020-21 and got the program's first NCAA Tournament bid in 25 years. That is a great memory.
"There's no way I get this job at Edinboro without the support and knowledge I gained from my experiences at Drexel and other stops. I'm anxious to get going."
More in Sports