Butler County girls become 'Rabbit Royalty'
Sarah Bupp, 15, of Franklin Township, spends a lot of time carefully examining rabbits; Polish rabbits in particular.
After raising them for years, she won the title of Polish Rabbit Queen from the American Polish Rabbit Club in April in Canton, Ohio, thanks to her acute knowledge from having raised rabbits for much of her life.
"I have also been working on body type; you want them to be kind of pinched at the hindquarters, a wide head, round in some aspects," Sarah said. "You're looking for a nice bold eye that has good color. Ears, you also want them to stand together but not too scissory or over top of the other, you want the correct thickness of ear."
Sarah was not the only Butler County child to win a title at the American Polish Rabbit Club this year. Elizabeth LeViere, 7, of Portersville, earned the title of Lady, the first-place title for children under 9 years old, but LeViere said the competition was meant to be an introduction to the Polish rabbit scene.
According to Lisa LeViere, Elizabeth's mother, the national competition takes place in a different city each year, and this was her daughter's first time competing. The competition involves several areas including showmanship, an interview and a written test about the specific breed of rabbit.
"It's a learning opportunity," LeViere said. "Deb (Bupp, Sarah's mom) was like, 'This is good practice.' That's why Elizabeth did it."
The Polish rabbit is known as the "little aristocrat," and LeViere said they typically are an easy and healthy breed to work with. As part of the competition, the child has to explain their short-term and long-term goals for raising and showing rabbits, which for the young children are fairly simple.
"My daughter is little, so her goals were just to keep her rabbits alive and have fun," LeViere said.
Sarah has vied in the national competition a few times, but this was her first year winning the title. As a lifelong rabbit lover, her long-term goals are to be a good representative for Polish rabbits and to continue raising her animals well.
"I've always loved rabbits, and they have always been my favorite animal," Sarah said. "My short-term goals are to improve my rabbit, I would like to have whiter heads."
Sarah said it can take a long time to raise a rabbit with decent physical traits and characteristics. She started with "decent quality" rabbits, making her job a bit easier, but she still is trying to get them closer to the judges' liking.
"You breed specifically for different traits," Sarah said. "Basically, you want to get as near to what they should be as you can, but you're never going to have perfect rabbits."
Elizabeth and Sarah will be at Prospect Library's Summer kickoff June 9, representing Polish rabbits. They also will represent the club at other events throughout the year.
While Sarah is looking forward to being a representative for the breed, she said she ultimately just enjoys spending time with her rabbits, and the people they help her meet.
"It's really an experience to watch them grow from teeny little babies to adults that are doing well on the show table," Sarah said. "The rabbits are one of my favorite parts, but I also like meeting people."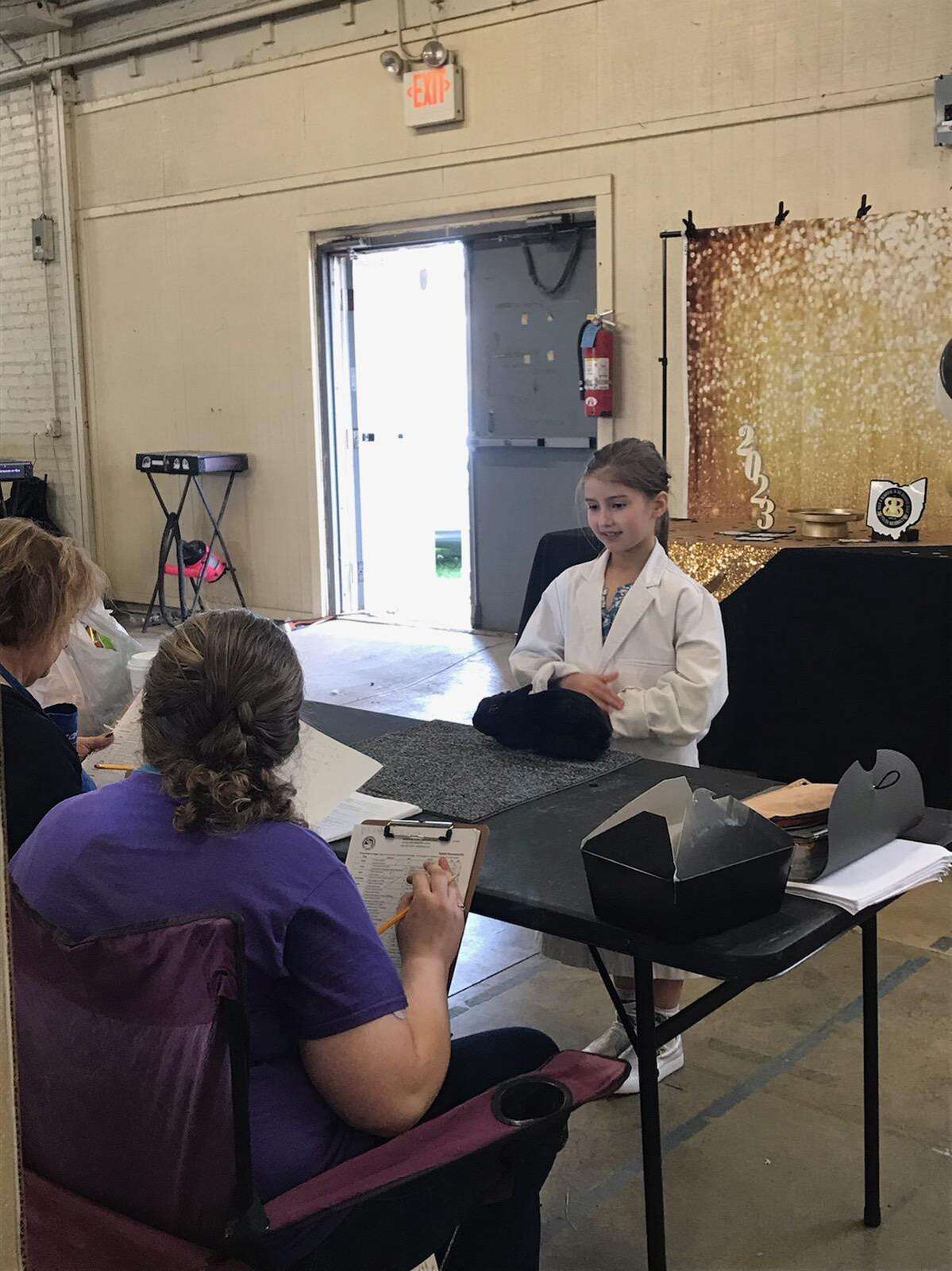 More in Community