People
Edward James Olmos recently revealed that he is cancer free after the disease "attacked" his throat.
On Friday Olmos said he stopped treatment for throat cancer in December and has since recovered after "months and months" of radiation and chemotherapy.
"It's a very strong disease. Cancer is, period, but in the throat it's really difficult," he said.
"It was an experience that changed me. It told me the understanding of how wonderful this life is."
While battling the illness, Olmos lost 55 pounds and a large amount of muscle. Over the last four months, he has been "coming back slowly" to full strength by rowing, lifting weights and swimming.
———
LOS ANGELES — A Los Angeles County jury of seven women and five men went home Friday without reaching a verdict on any of three counts of rape against "That '70s Show" star Danny Masterson, 47, who could get up to 45 years in prison if convicted of all three.
The jury deliberated for 6-and-a-half days and have had relatively few questions for the judge. Jurors will return to court Wednesday.
In the actor's first trial, long deliberations led to a mistrial when jurors couldn't come to consensus on any counts.
Prosecutors allege Masterson drugged and raped the three women, including a former longtime girlfriend, at his home between 2001 and 2003, when he was at the height of his fame for the Fox TV sitcom.
Masterson has pleaded not guilty. The defense said he had consensual sex with the women, and attempted to discredit their stories by pointing to inconsistencies.
———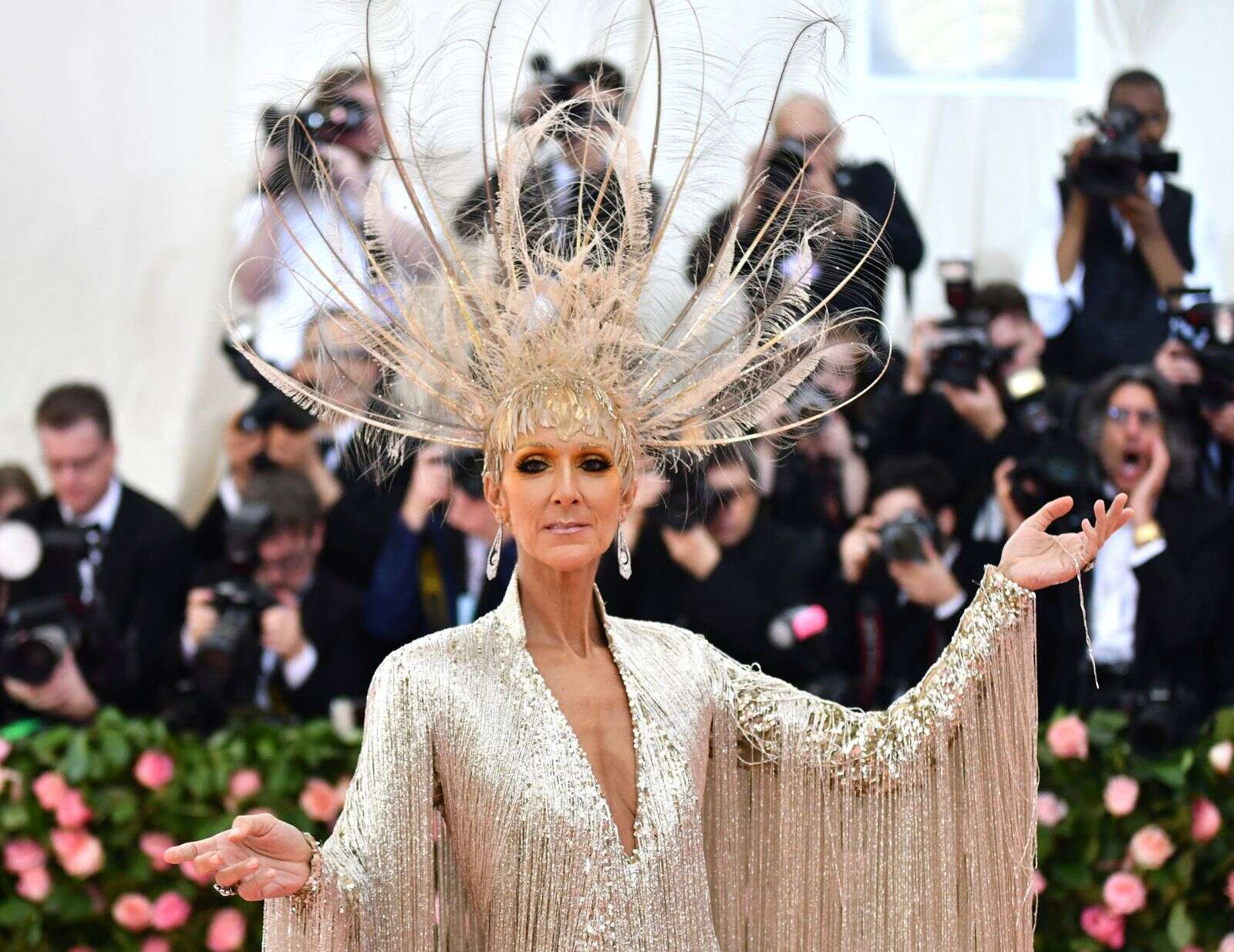 Celine Dion says her health has continued to take a toll on her performing capabilities, announcing the cancellation Friday of her entire Courage world tour.
Dion has been receiving treatment "for a diagnosed medical condition that prevents her from performing."
In December, Dion pushed back several European performance dates after revealing she was diagnosed with stiff-person syndrome.
"Recently, I've been diagnosed with a very rare neurological disorder ... which affects something like one in a million people," she said.
The Mayo Clinic defines stiff-person syndrome as an autoimmune disorder of the nervous system that often results in "progressive, severe muscle stiffness and spasms of the lower extremities and back."
The singer's medical team continues to evaluate and treat her condition.
———
LONDON — A London court on Friday rejected an attempt by the publisher of The Sun tabloid to throw out a lawsuit by actor Hugh Grant alleging that journalists and investigators it hired illegally snooped on him.
Justice Timothy Fancourt said a trial will have to determine whether Rupert Murdoch's News Group Newspapers carried out unlawful information gathering that included tapping Grant's home phone, bugging his car and breaking into his home.
"If true — which will be a matter for the trial due to take place in January 2024 — these allegations would establish very serious, deliberate wrongdoing at NGN, conducted on an institutional basis on a huge scale," Fancourt wrote. "Of particular relevance ..., they would also establish a concerted effort to conceal the wrongdoing by hiding and destroying relevant documentary evidence ... (and) lies to regulators and authorities."
During a hearing last month, News Group argued that claims of unlawful information gathering by Grant and Prince Harry should be thrown out because they weren't brought within a six-year time limit.
The judge dismissed Grant's phone hacking claims on time limitation grounds, but said the case could proceed on other allegations the actor said he only became aware of in 2021 after private investigator Gavin Burrows began disclosing alleged acts of phone tapping, bugging and burglary on behalf of the paper.
"In addition to hacking my phone and tapping my landline, (Burrows) was aware that my premises had been burgled by people working for The Sun and that a tracking device had been placed in my car," Grant said in a witness statement. "I found this astonishing."
Grant said he could never piece together who had broken into his fourth-floor apartment in 2011. The door had been pried off its hinges and the interior looked like there had been a fight but nothing was missing. Two days later, The Sun had a story detailing the interior and "signs of a domestic row."
In a statement Friday, said it was pleased the court threw out the phone hacking allegations.
"NGN strongly denies the various historical allegations of unlawful information-gathering contained in what remains of Mr. Grant's claim," the statement said.
A different judge is currently reviewing whether cases brought by the duke, Elton John, Elizabeth Hurley, and others against the publisher of the Daily Mail should go to trial.
From combined wire services
More in People