The Future is Now: Robots redefining health care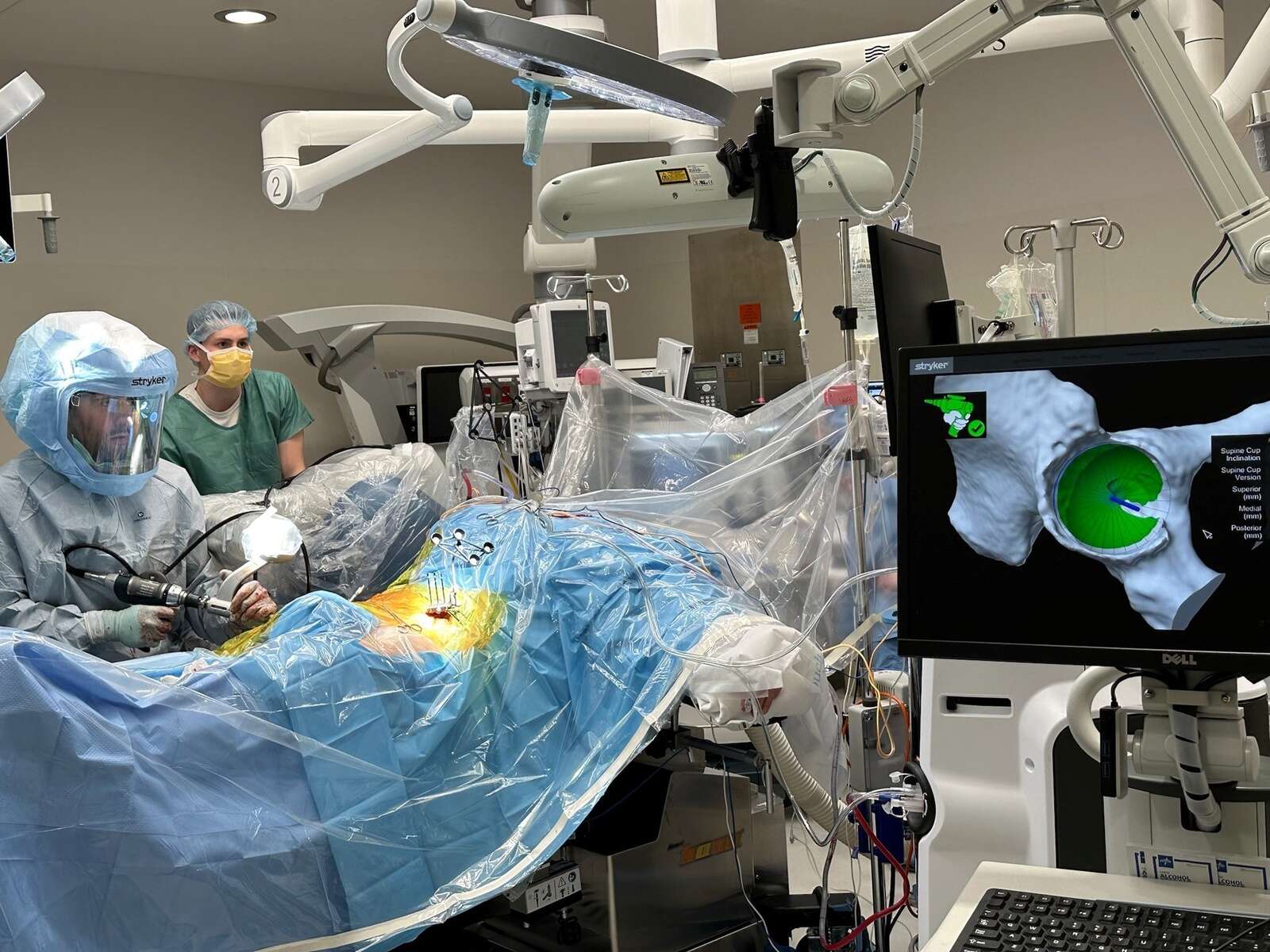 Medical researchers look for ways to innovate traditional health care services to improve patient outcomes. Among the areas of exploration is the use of medical robots to transform surgical procedures to improve safety and make the healing process faster and less painful.
Some local health care providers have fully embraced robotic technology and the benefits it offers their patients. As more Butler Countians become aware of how these robots work, doctors are seeing an increase in requests for their use.
Butler Memorial Hospital is one of the local health care facilities incorporating robotic technology into its general surgical practices.
Dr. William Streiff is a general surgical practitioner with Butler Health System Surgical Associates. BMH began using robotic technology to assist with select surgeries in 2017.
"Primarily, it was launched through general surgery and urology," Streiff said. "All the people who needed prostate surgery used to go to Pittsburgh for the procedure. Now, they can do it at Butler Memorial."
At BHM, 95% of all general surgical procedures use robotic technology. Another 3% to 4% of urological surgery use robots and 1% of all gynecological procedures use it.
Butler Memorial Hospital works with the Intuitive Surgical robot by Da Vinci Surgical Systems. The Da Vinci vision system provides 3D, high-definition views of the surgical area magnified 10 times more than what the human eye can see.
Surgeons position themselves at the Da Vinci console during procedures to control tiny instruments designed to mimic the movements of a human hand. The technology includes built-in tremor filtration to guide the instruments with smooth precision.
Streiff said the surgical team considers several factors when determining whether to use the robot to assist during procedures. One of the most critical influences is open versus laparoscopic surgery. For instance, surgeons usually forgo the robotic assist during gallbladder surgeries because it's an open surgery that doesn't benefit from using the robot. However, if a patient has a risk factors such as obesity, using the robot for gallbladder procedures can make it safer.
Another instance when the surgical robot improves outcomes is with gastric bypasses and sleeves, especially with more-complex cases, Streiff said.
Dr. Kevin Garrett, a general surgeon with UPMC Passavant Hospital in McCandless Township, Allegheny County, said he also uses the Da Vinci robotic system to perform most surgical procedures done laparoscopically.
Deciding when to use the robot versus traditional open surgical procedures is left to the discretion of the surgeon, Garrett said. "I use it for acute and elective cholecystectomy, elective inguinal hernia, and elective ventral hernia with appropriate exclusions," he said.
Not all surgical procedures benefit from a robotic assist. Garrett said. Within specific disorders, there are contraindications, or situations where a particular technique should not be used in the case in question, he said. For example, an irreducible inguinal hernia is done through an open incision.
One of the benefits of using the robot to assist in surgery is increased visibility that "approximates 3D and articulated instruments that approximate natural hand movements," he said.
Orthopedic advancements through robotics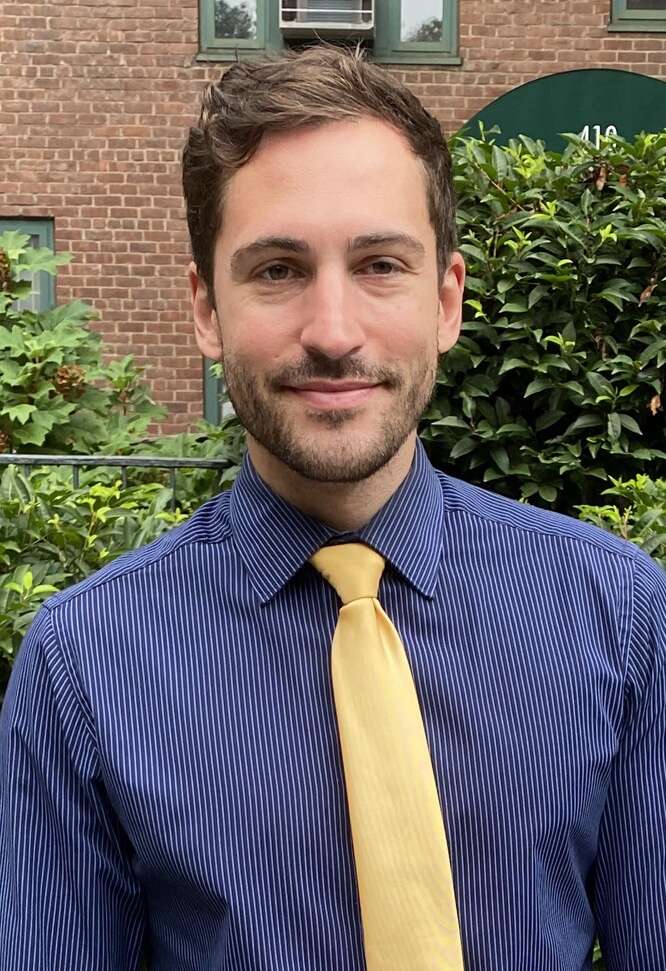 One area of health care significantly affected by robotic technology is orthopedics. Dr. Michael Sybert, of Tri-State Orthopedics in Cranberry Township, said he prefers robotic-assisted total hip and knee replacements to traditional surgery. He performs surgeries at Allegheny Health Network and UPMC facilities using the Mako Stryker Robotic System.
Patients get preoperative CT scans of their bony anatomy. Sybert then uses the imaging to position the transplant and completely map out the reconstruction before going into the operating room.
"For partial or total knee replacements, it makes all the bony cuts according to my plan with incredible precision," he said. "It gives you more accuracy with placement of components. You can make more precise interoperative decisions."
He is the only surgeon in his practice that uses the Mako for minimally invasive hip replacements. He still prepares the femur manually but uses robotic-assisted technology for the rest.
"Using the robot can be less invasive for hip replacements," he said. "It also decreases the impact to the areas around the replacement site."
Dr. Timothy Sauber, an orthopedic surgeon with AHN, said he has relied on robotic-assisted technology for nearly nine years. He also uses the Mako Stryker for partial and total knee replacements. Like Sybert, he performs 3D scans of the patient's bony structure before surgery and uses those to program the robot to assist.
One of the key benefits of the Mako system is the surgeon knows what they're going to get before they do the surgery. "So, needing to reposition (during surgery) is a rarity," Sauber said.
Another feature he finds advantageous is experimenting with different pathways through the knee with the robot before performing the surgery to fine-tune the procedure for the best outcome. "Seeing what the outcome is going to be before you start the procedure is one of the coolest things," he said. "It's as close to a perfect outcome as you'll get with surgery."
Improving neurosurgery outcomes
Dr. Alex Whiting, a neurosurgeon and director of epilepsy surgery for the AHN Neuroscience Institute, said he uses the Rosa One Brain from Zimmer Biomet to assist him with stereoelectroencephalography (SEEG) brain surgery to help epileptic patients whose seizures haven't responded to medication.
"We use the robot to figure out where epilepsy affects their brain," Whiting said. "This used to be a pretty risky surgery. You had to do very large, very invasive surgeries with a high complication rate. Now, the risks are incredibly low. It's one of the lowest-risk procedures we do in neurosurgery."
Whiting uses Rosa One to do SEEG procedures about four times a month. He also uses it for biopsies and laser ablations.
Using Rosa One, Whiting can complete an SEEG procedure in two hours from start to finish versus the eight to 12 hours it used to take to perform the surgery without a robotic assist.
"The biggest benefit is how minimally invasive it is," he said. "We don't even have to shave (patient) heads sometimes. When we're done with the surgery, they go home looking like they did when they came in. People are back to normal pretty quickly."
He said patients undergoing SEEG meet with him several times before surgery to discuss expectations and outcomes. "Ultimately, it's a big undertaking," he said. "It's a big deal to trust somebody to perform brain surgery."
Moving forward, Whiting said he predicts neuromodulation — the stimulation of nerves to control abnormal neural behaviors such as epilepsy — is going to become the technology of the future for neurosurgery to improve preciseness and make it as minimally invasive as possible.
Dispelling common misconceptions
"One of the most common misconceptions about the robot is that it can do surgeries and procedures," Streiff said. "The robot in and of itself can't do anything. It's the surgeon controlling the machine during a surgery."
Most of the time, when patients have reservations about the robotic technology, it's because they don't understand its purpose or role in the procedure, he said. "They think it's the robot operating on them instead of a person, and the robot is making the decisions. When they realize that's not the case, then they're more open to having it done."
As more patients become aware of the technology, they have begun to request it.
"It must be part of the informed consent," Garrett said. "But it is the unusual patient who objects to use of the robot once I explain that it is an enhancement of standard laparoscopy."
Sauber compares the use of robotic technology with a GPS to help patients understand the robot's role in the procedure. "You get live, accurate updates throughout and anticipate things that can happen to you with GPS. The same is true of robotic technology assists."
— Shari Berg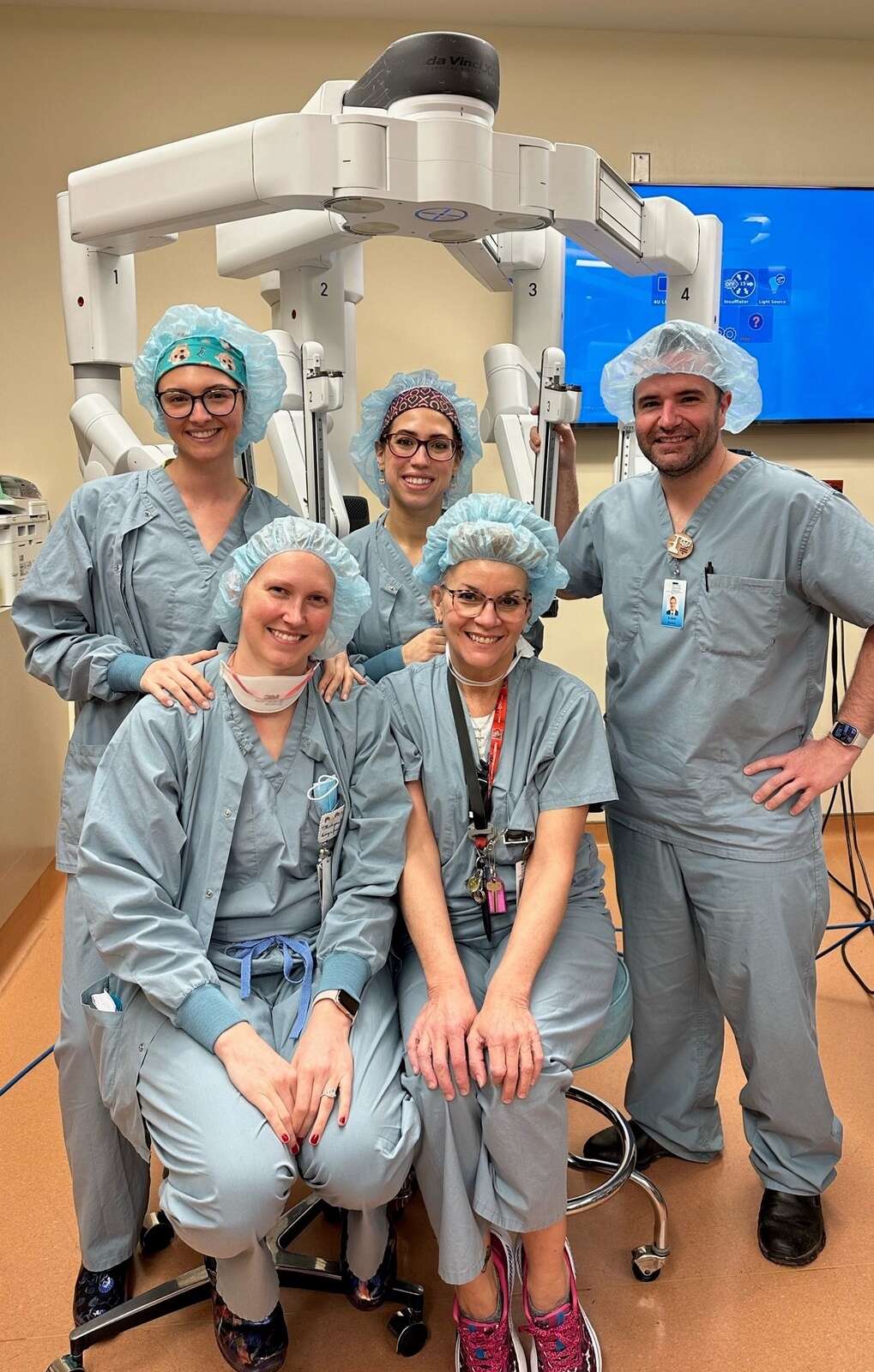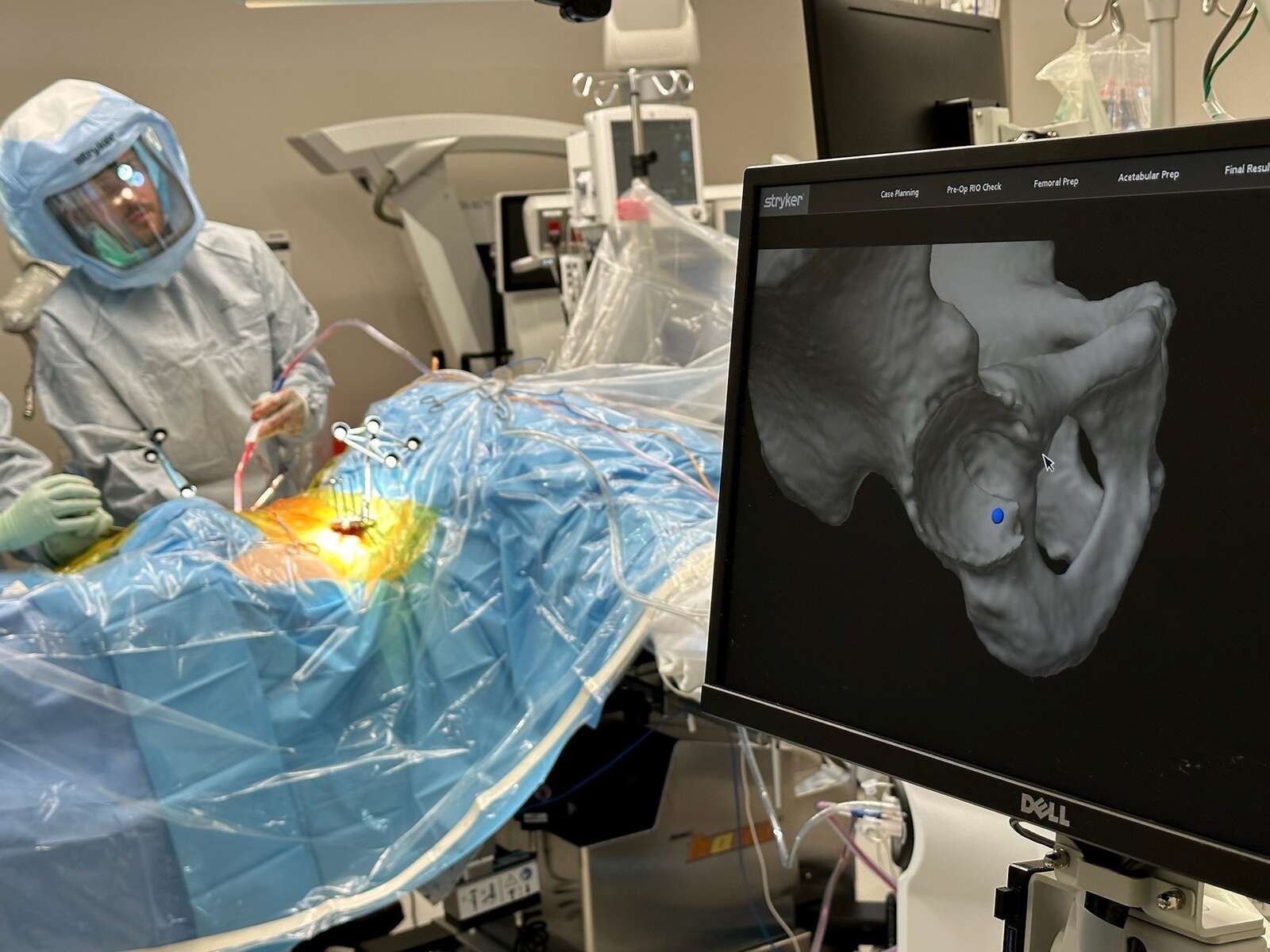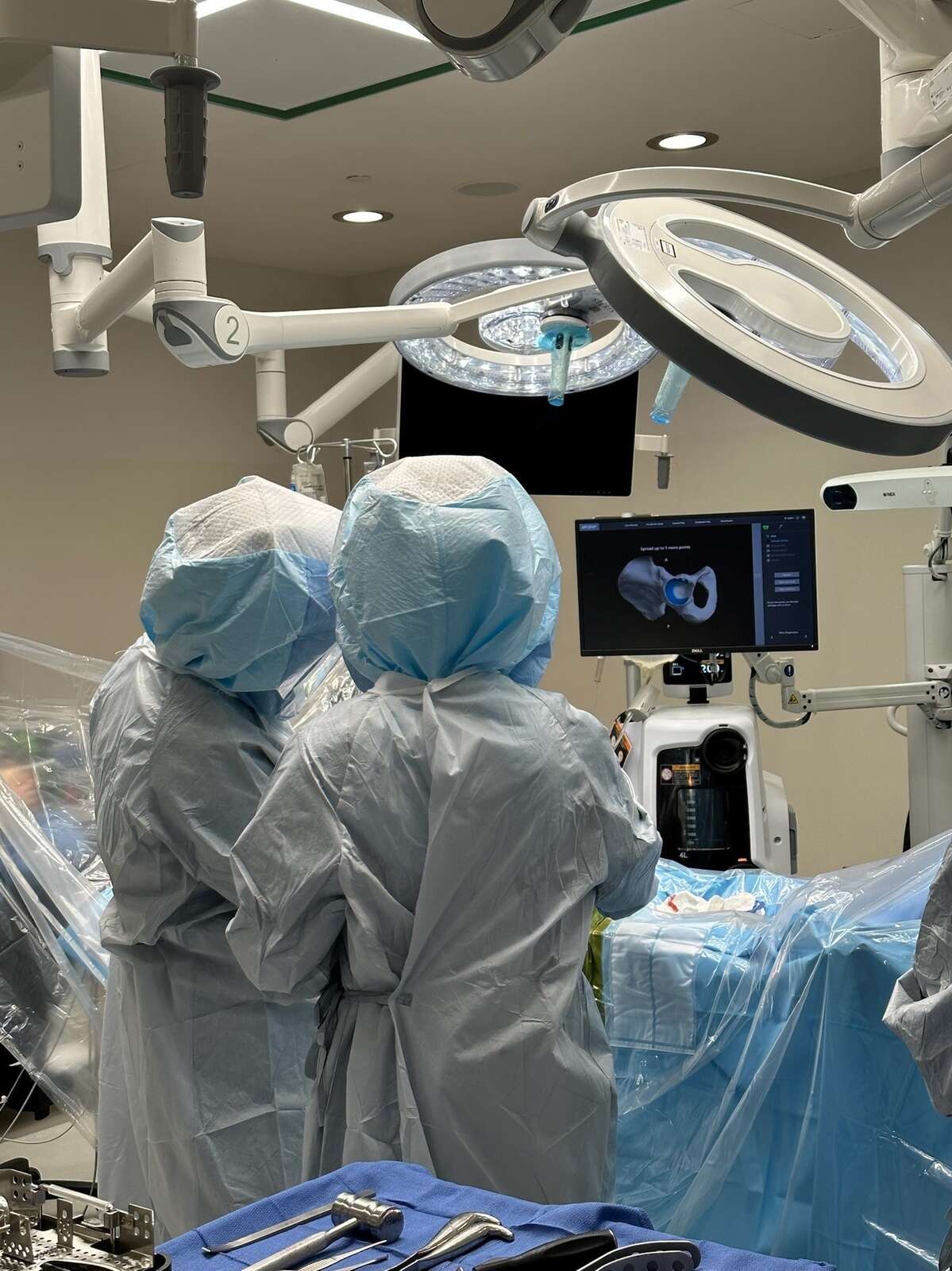 More in Business