High-speed rail can curb America's summer travel woes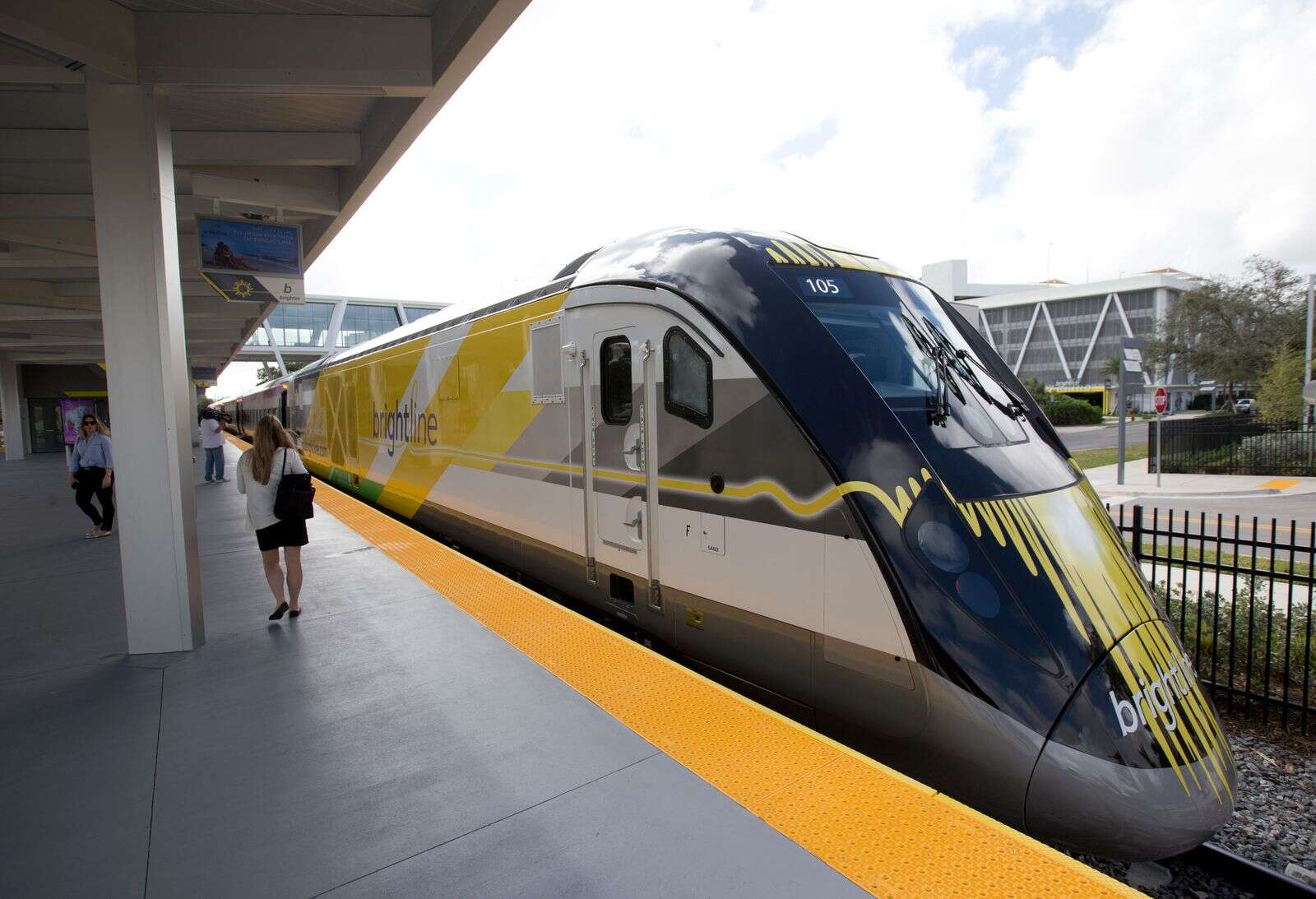 The summer travel season that gets underway Memorial Day weekend promises to be one of the most challenging ever. As transportation patterns return to pre-pandemic levels, millions of Americans will face the familiar miles-long traffic jams and labyrinthine airport security lines.
Following last summer's chaos in the skies, with nearly 45,000 flights canceled and over 400,000 delayed, transportation experts are urging calm as travelers prepare for a summer of frustration and frayed nerves.
While patience is certainly a virtue, resignation to a dysfunctional transportation system is not. As the world's wealthiest nation, we can do so much better. If we had a nationwide high-speed rail network, holiday travel would be enjoyable. Instead of driving or flying, you could hop on a high-speed train, zoom across your region with great ease, comfort and peace of mind, and arrive right on time. Not to mention that it would cost less than flying.
America's holiday travel quagmire is a reminder that we are a global laggard when it comes to high-speed rail. In 26 nations across the world, including in emerging economies such as Morocco, high-speed trains collectively carry billions of passengers every year. Meanwhile, the Chinese have built 26,000 miles of high-speed rail since the mid-2000s, and they are just getting started.
America's fly-and-drive status quo is reaching its breaking point. Our highways are full and building more of them will not fix the problem of ever-increasing congestion. Widening and building new highways draws ever more cars onto the road, creating a vicious cycle of never-ending road building.
As air travel grows, the aviation system, too, is hitting its limits. Communities understandably resist siting major airports in their neighborhoods; we haven't built a major airport in 28 years.
These low-capacity transportation modes are exceeding their carrying capacity and costing us dearly. Congestion slashed economic growth by $179 billion in 2017 and is expected to cost us $237 billion annually by 2025 according to a 2019 report from the Texas A&M Transportation Institute.
In contrast, electric bullet trains significantly expand the transportation system's carrying capacity. While there are five seats in the average car and 125 seats in the average plane, there are 900 seats in a standard high-speed train.
Decades of experience from across the world shows that millions of travelers will opt for high-speed trains instead of flying and driving.
We must build an electrified, balanced transportation system fit for the 21st century. Just as the Interstate Highway System was the backbone of our 20th century transportation network, high-speed rail must be the centerpiece of the next system.
With robust federal support, we could see the first high-speed trains running in America within the next few years. That's why the Bipartisan Infrastructure Law, which includes $66 billion in funding for passenger rail, presents a unique opportunity to ignite America's high-speed rail revolution.
Two projects are moving steadily toward the finish line.
Brightline West, a private high-speed rail project running 218 miles between Las Vegas and southern California, is expected to break ground soon. A bipartisan congressional group has written a letter to U.S. Transportation Secretary Pete Buttigieg in support of federal funding for Brightline West. If funding is provided, the line is projected to be up and running before the Los Angeles Olympics in 2028. It is expected to run at speeds up to 200 mph and shift 3 million vehicle trips every year to the electrified train.
Meanwhile, California's High-Speed Rail project is working toward completion of the first 171-mile operating system (out of the total 500-mile-long project) in the fastest growing region of the state by 2030. The world's first solar-powered bullet train has fresh momentum following California legislative approval last year of $4.2 billion to continue construction in the state's Central Valley. Again, federal investments are needed to bring this promising line to completion.
Fortunately, high-speed rail is a Biden administration priority, with Buttigieg telling Congress he plans to use funds from the Bipartisan Infrastructure Law to demonstrate high-speed rail in two or three geographies.
"I just don't know why people in other countries ought to have better train service and more investment in high-speed train service than Americans do," Buttigieg said.
Secretary Buttigieg is right. And as they languish in traffic jams and crowded airports this Memorial Day weekend, Americans will have plenty of time to reflect on how much they deserve — and need — high-speed rail.
Ray LaHood is a former U.S. secretary of transportation and Illinois congressman, and a co-chair of the U.S. High Speed Rail Coalition.
More in Other Voices