Congratulations to the Class of 2023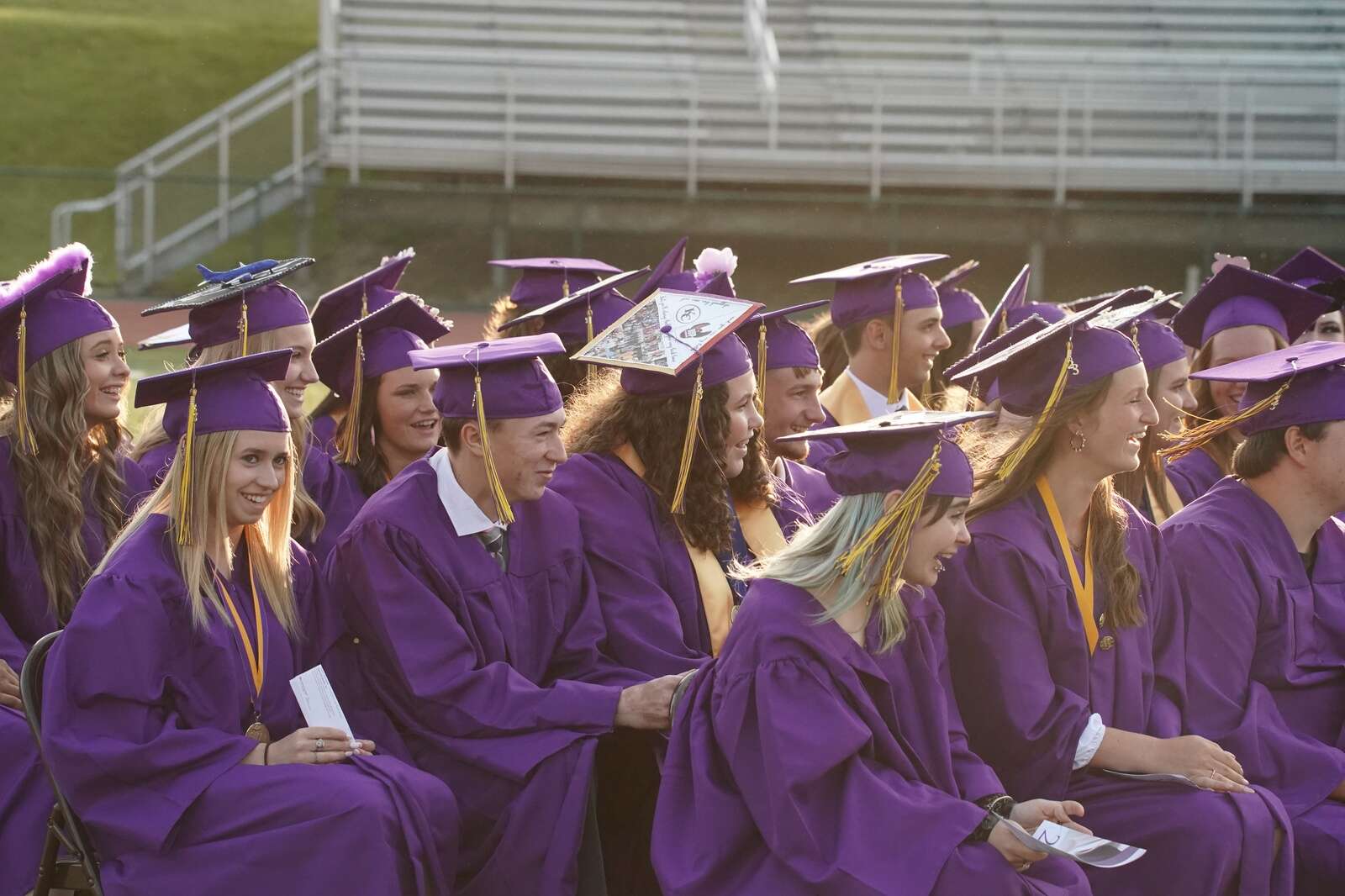 In Thursday's Butler Eagle, our graduation coverage officially kicked off with stories about commencement ceremonies in the Karns City Area and Allegheny-Clarion Valley school districts.
The seniors — 93 at Karns City and 33 at A-C Valley — all took to their respective football fields on Wednesday's sunny evening to celebrate their achievements and receive their diplomas.
Graduation, as echoed by many seniors before and during their ceremonies, is always bittersweet across the board. Students, teachers and parents all have mixed feelings, whether it be excitement for the new chapter ahead or cherishing the memories they have made.
"It's surreal," said A-C Valley senior Lillian Whitling. "It doesn't feel real. I can't believe it's actually happening. "
We'd like to extend a heartfelt congratulations to all high school and college students graduating this spring, and wish them all luck on their chosen paths.
Some of us in the newsroom are recent college graduates, and we urge those heading off to universities in the fall to make the most of their college experiences. Be safe, but also enjoy the time in dorms with friends that will last a lifetime.
If you're entering the work force or learning vital trades, or if you just graduated college, we hope your new careers are fulfilling and rewarding.
"As we leave here today, our future awaits us. We don't know where we will be in five years. But as we receive our diplomas today, we are one step closer to our dreams," said Karns City senior class president Addisyn Christie during her speech.
Look out for our annual graduation section on June 9 for information on the county's high school seniors.
Once again, congratulations to all graduates. You've earned a great achievement, and we can't wait to see where you go from here.
— CM
More in Our Opinion