Column
People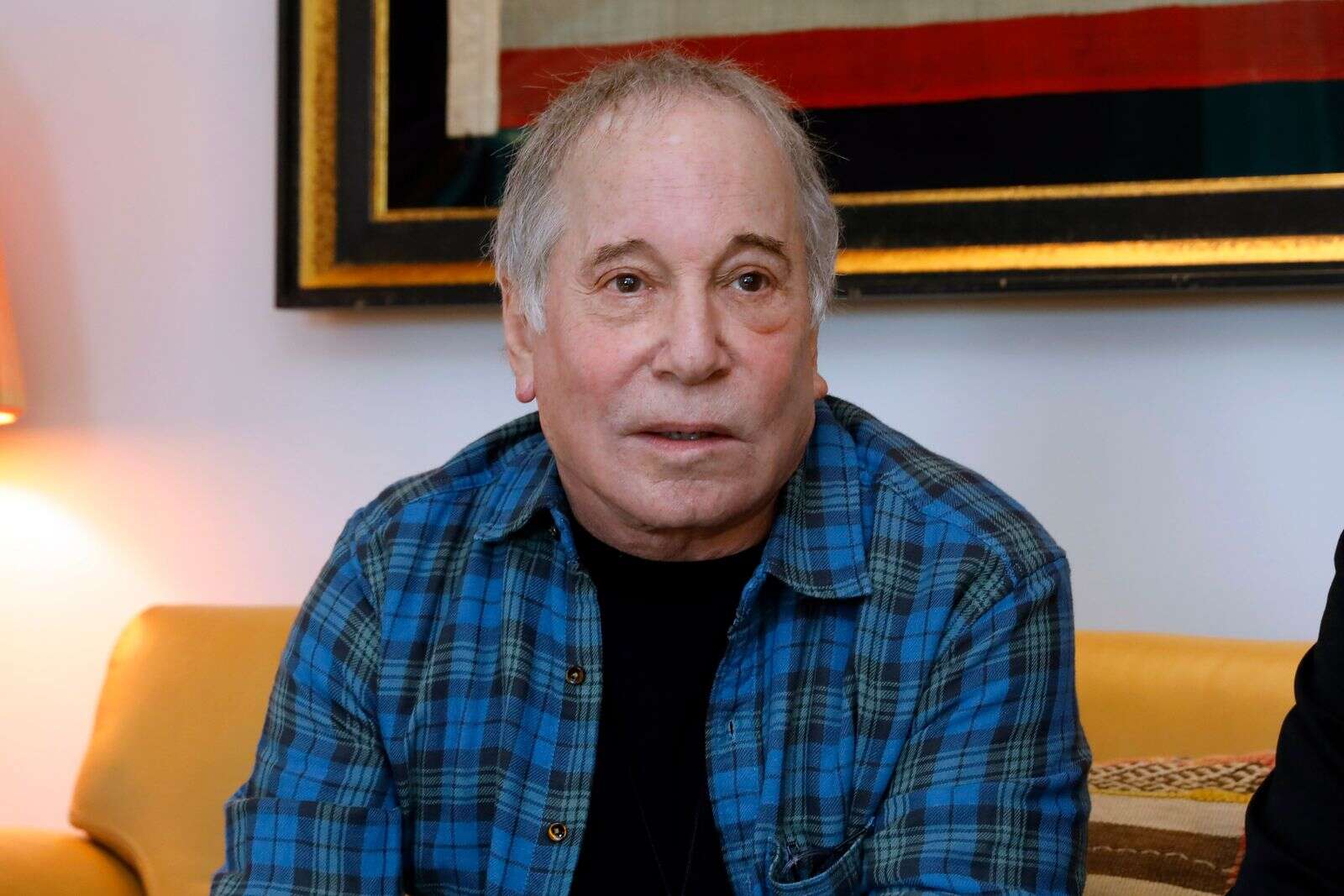 Paul Simon revealed he has lost most of the hearing in his left ear.
The Grammy-winning singer-songwriter nsaid his hearing loss happened "quite suddenly."
"Nobody has an explanation for it," he said.
His hearing went as he was busy writing the music for his new album, "Seven Psalms" which was released this month.
Simon said losing his hearing initially left him frustrated and annoyed, but not angry "because I thought it would pass, would repair itself."
But that hasn't happened, which means he may have to rule out live performances. He doesn't necessarily consider that a bad thing.
"The songs of mine that I don't want to sing live, I don't sing them," Simon said.
The reality of aging seems to be at the forefront of the "Graceland" singer's mind. He mentioned the passing of folk legend Gordon Lightfoot and Yardbirds guitarist Jeff Beck, saying "My generation's time is up."
"Seven Psalms" deals with aging and mortality as well. He described the lyrics as coming to him in dreams, and he would wake up and write them down.
In 2018, Simon discussed retiring. "It's a life choice," he said, "not a career choice."
"And it seems like a good life choice," he continued. "In the end, I'd rather say, 'I had a great life' than end up saying, 'I had a great career.'"
———
A series of "tragic" live-performance snafus ultimately landed Nick Jonas in therapy and shaped the pressure he puts on himself "to be perfect and to always be on."
The musician recalled several stage-fright episodes that have dogged him throughout his career.
One of the first was a Cole Porter tribute he did as a teenager. He blanked when he hit the stage, where he was performing in front of Porter's family.
Similar incidents have happened to Jonas "many" times, and he views them as "core memories" from his early run on Broadway.
"(I went onstage) and I forgot the lyrics and it was traumatizing. I know it didn't matter as much as it felt like it did. And that's always the case," he said.
But in 2016, that perspective shifted after he botched a live performance during the 51st Academy of Country Music Awards. During a guest performance with Kelsea Ballerini, Jonas said he had a "really tragic guitar-solo debacle on live TV."
"I started off ... fine," he remembered. "As I ... walked towards her I just went completely blank and I hit a wrong note and blacked out, basically clocked that it was wrong. And I couldn't stop.
"I was rushed right into a plane after and I looked at my manager and was like, I think that was bad. I was in shock kind of, and then it was a really traumatic moment that shaped the pressure I put on myself to be perfect and to always be on."
Jonas said he has healed from the incident, and he and his brothers Kevin and Joe Jonas have reunited and released their sixth studio album, "The Album."
———
CENTRAL ISLIP, N.Y. — Rapper Fetty Wap Wednesday apologized Wednesday for his actions and said he was "exactly where I'm supposed to be," before a judge sentenced him to six years in federal prison for his role in a New York-based drug-trafficking scheme.
Fetty Wap, whose legal name is Willie Maxwell, pleaded guilty in August 2022 to a conspiracy drug charge that carried a mandatory minimum sentence of five years. The sentence was handed down in federal court on Long Island.
Maxwell told U.S. District Judge Joanna Seybert, "Me being selfish in my pride put me in this position today."
Maxwell was arrested in October 2021 on charges of participating in a conspiracy to smuggle large amounts of heroin, fentanyl and other drugs into New York.
He and five co-defendants were accused of conspiring to possess and distribute more than 220 pounds of heroin, fentanyl and crack cocaine between June 2019 and June 2020.
Prosecutors said the scheme involved using the U.S. Postal Service and cars with hidden compartments to move drugs from the West Coast to Long Island.
Maxwell pleaded guilty to conspiracy to distribute and possess controlled substances, admitting he participated in a massive drug trafficking racket. The plea, which pertained only to cocaine, spared him from a potential life sentence if he had been convicted on all the charges he faced.
"This is a sad day,"' defense attorney Elizabeth Macedonio said. "This is a kid from Paterson, New Jersey who made it out."
She said Maxwell "accepts responsibility for his conduct."
Seybert told Maxwell, "You've got a lot going for you. See if you can put it together."
Maxwell rose to prominence after his debut single, "Trap Queen," reached No. 2 on the U.S. Billboard Hot 100 chart in 2015. He was nominated for two Grammy Awards in 2016.
From combined wire reports
More in People