Miller Minutes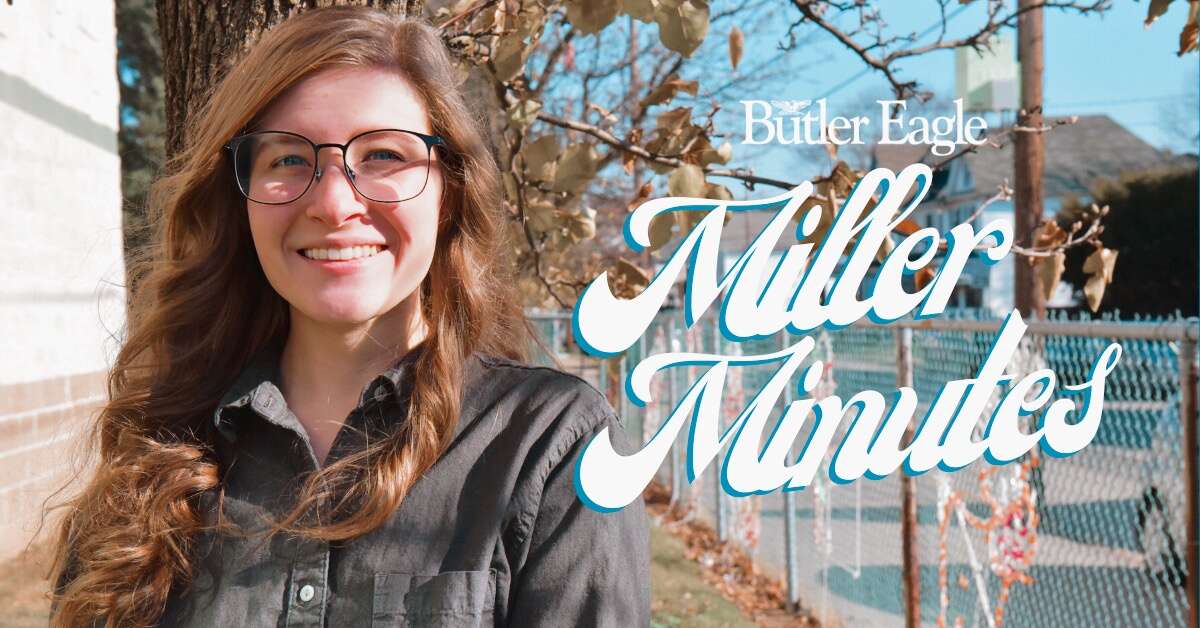 History has always been one of my favorite subjects. So naturally, when preparing for this week's Miller Minutes musing, I looked up the history of Memorial Day.
What I didn't know was that the holiday was started in remembrance of Civil War soldiers, which then extended to include recognition of all fallen U.S. military.
When I think about how many people didn't get to say a final goodbye to their loved ones who died serving our country, it makes the holiday more solemn.
As fun as parades, cookouts, camping and kayaking are, this holiday represents more than the start of summer.
Yes, we should continually be grateful to those who protected our country, but while you're given a day off, why not use some of it to remember why we got the day off in the first place?
That doesn't mean we can't have fun this weekend, because let's be honest, parades are awesome.
There's plenty of recognition and celebration alike planned in Butler County. Check out the events below and you'll see what I mean.
Moraine State Park is celebrating its birthday Thursday, May 25, with a program about its history from 6 to 7:30 p.m. at McDanel's Launch Area in Pavilion 7 on the North Shore.
A Butler Two Steppers dance starts at 7:30 p.m. Friday, May 26, in the Tanglewood Center, 10 Austin Ave., Lyndora.
From 8:30 a.m. to 12:30 p.m., Saturday, May 27, come on down to the Butler City Farmer's Market on South Chestnut Street. The market will be open every Saturday until fall.
Community Day in Prospect will include a Memorial Day parade beginning 11 a.m. Saturday on Main Street. Included in the parade will be the Prospect Borough-Franklin Township Volunteer Fire Department, and various vendors and activities will be available during the remainder of Community Day, which begins at 10 a.m.
Memorial Day will be commemorated in Cranberry Township beginning at 1 p.m. Sunday at the veterans' memorial in North Boundary Park, 1171 North Boundary Road. The 45-minute Memorial Day presentation will start at 1 p.m., and a flyover will occur during the presentation. Afterward, there will be free refreshments at the Reynolds Shelter.
The Frank P. Cheeseman American Legion Post 393 will conduct Memorial Day services at 10 a.m. Monday at the Slippery Rock Cemetery. The service will include a keynote speaker, the high school band, a military salute and performing elementary students. The public is invited to mark this annual remembrance to our fallen veterans.
Chicora will commemorate Memorial Day beginning at 10 a.m. Monday at the Chicora Elementary School, 205 Kittanning St., and proceeding down Main Street. Following the procession, a service recognizing local veterans will be held on Main Street.
Butler County's Memorial Day parade will begin on Butler's Main Street at 10:30 a.m. Monday. Included in the procession will be veterans' entities and organizations. A ceremony will occur in Diamond Park following the parade, honoring county veterans lost in the past year.
The annual Memorial Day Parade in Saxonburg will take place on Main Street starting at 10:30 a.m. Monday. The procession ends at Roebling Park where a traditional ceremony will take place.
Harrisville will recognize Memorial Day with an 11 a.m. Monday ceremony at the American Legion Post 852. The Harrisville band will play patriotic tunes following the ceremony. The parade will follow, beginning from the Harrisville Volunteer Fire Company.
More in Weekend Entertainment