Park Programs in Butler County
Fun Things to Do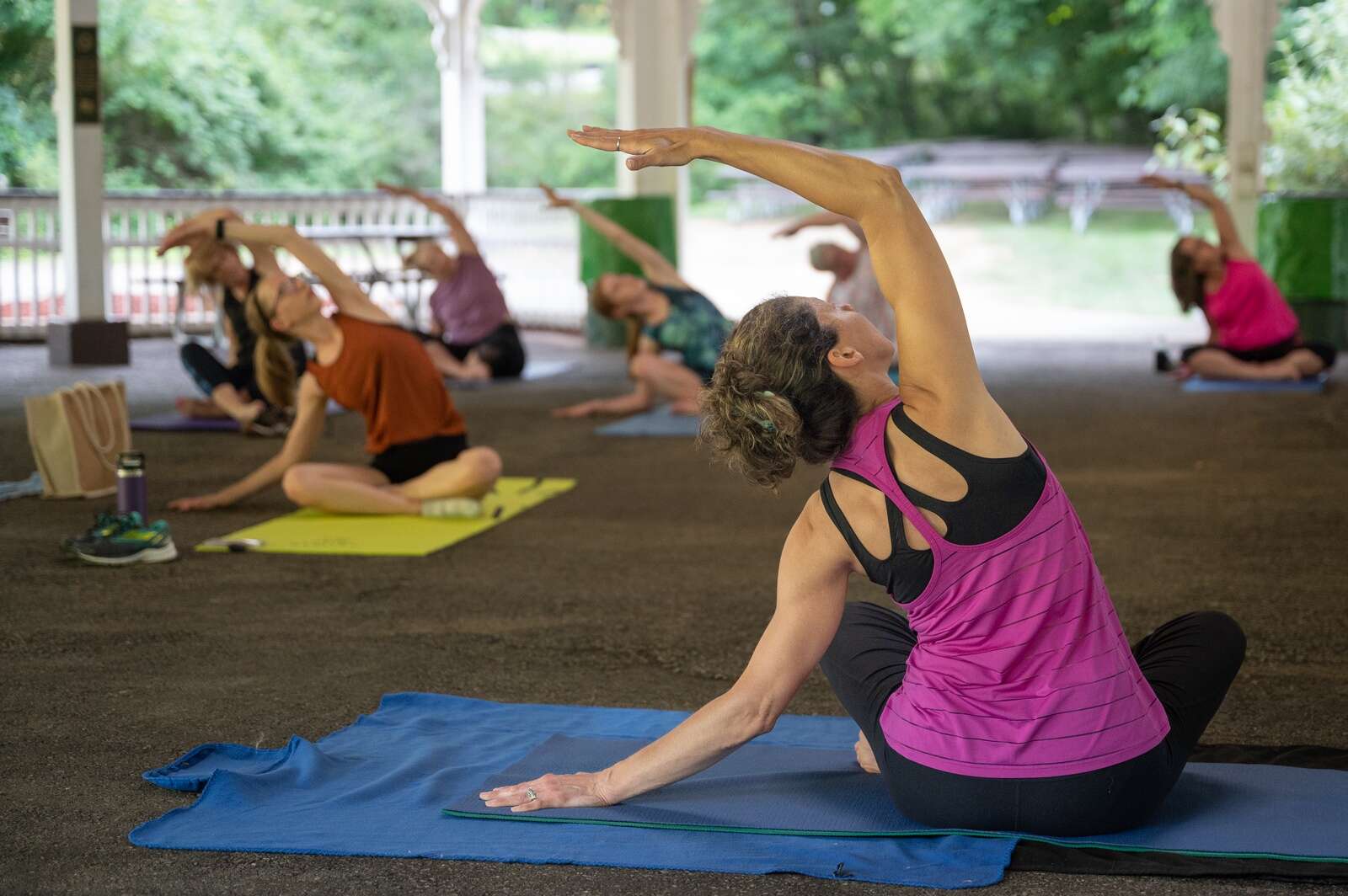 Alameda Park
Free Family Entertainment — Butler County Parks and Recreation hosts free family entertainment programs that begin at 6:30 p.m. every Thursday over the summer starting June 8 at the First Responder Pavilion. For information on the schedule of programs, visit bcpr.recdesk.com.
Fitness in the Park — The program is held every Monday and Wednesday until Sept. 27 at the Carousel Shelter. Summer Flow Yoga begins at 5:45 p.m. and Zumba begins at 7 p.m. The cost is $5 for one class.
Night Disc Golf — The park is hosting night rounds of disc golf beginning at 8:45 p.m. on a temporary course. The sessions will be June 2, Aug. 4 and Sept. 1. The cost is $10 per person. Players must bring their own discs.
End of Summer Soiree — The family-friendly event will feature a number of activities for the community to come enjoy on August 18. This is an all-day event.
McConnells Mill State Park
Historic Gristmill Summer Hours — The 19th century gristmill is the centerpiece of McConnells Mill State Park. The historic gristmill is open from 10:30 a.m. to 3:30 p.m. every Wednesday through Sunday through Labor Day. Admission is free. Interpretive tours of the mill, given by staff or volunteer docents, are scheduled at 1 and 2 p.m.
Salamander Safari — Join the park naturalist for some fun and discovery to explore Hells Hollow for salamanders and all the other critters that live there, from 4 to 5:30 p.m. Aug. 11, at the Hells Hollow trail parking lot.
Moraine State Park
Preston's Pearl — Preston's Pearl, an enclosed pontoon boat and Moraine State Park's premier attraction, will begin tours Memorial Day and run through Labor Day. Tours begin at 1 p.m. Saturday and Sundays. Visitors can learn about the area's natural history and osprey reintroduction, while appreciating the scenery and wildlife on a trip around Lake Arthur. Tickets are required and can be purchased online or at the Owlet Gift Shop.
Pollinator Series: What's all the buzz about bees? — Learn more about the life cycle of bees, how humans benefit from them and how to help them from 6 to 7:30 p.m. June 7 at McDanels Launch Area.
Glacier Ridge Shoreline Hike — Join park staff from 10 a.m. to noon June 10 at the east end of the Route 528 boat launch for a hike across about 2.5 miles on moderate terrain of the Glacier Ridge trail. Exit off Route 422 and turn north on Route 528, cross the lake and turn right into the "528 Launch."
Muddy Creek Oil Field Living History Demonstration — The Muddy Creek Oil Well is an award-winning restoration site of an antique oil well. This event, set to begin Saturday, June 10, highlights that well. The Bessemer Gas Engine and Marshall-Barr No. 19 oil well equipment will operate from 11 a.m. until 4 p.m. only on second Saturdays of the month at Park Road in Moraine State Park. The central powerhouse site is located beyond the State Parks Region 2 office, 195 Park Road, Prospect (Old 422, off Route 528). It can be found by following signs. Open dates are dependent on volunteer availability and weather conditions.
Salamander Safari — Join the park naturalist for some fun and discovery to explore Davis Hollow Creek for salamanders and all the other critters that live there, from 1 to 3 p.m. on July 1 at the Davis Hollow Marina Office on the North Shore.
Regatta — The South Shore of Lake Arthur will host the annual regatta from Aug. 5 to 6, featuring free music, fireworks, kayaking and sailing demonstrations. The regatta will be open from 10 a.m. to 10 p.m. Aug. 5 and from 10 a.m. to 6 p.m. Aug. 6.
More in Special Sections