Butler County's turnout for primaries spans young and seasoned voters
Butler County voters — with experience ranging from decades to just a few years — turned out Tuesday, May 16, to exercise their constitutional right to vote on a slate of local and state offices.
"I think local elections are really, really important," said James Kennedy, of Middlesex Township, who voted at the township building. "You're talking about who's going to run your townships, who's going to run your counties. And if you don't have the right people now, you may never get them."
The results of Tuesday's primary election will narrow candidates for county commissioners, a Common Plea Court judge position, and area municipal and school boards. Winners advance to the Nov. 7 general election.
According to Butler County Bureau of Elections director Chantell McCurdy, polling places across Butler County saw little foot traffic Tuesday.
"From everything we've heard, unfortunately, it was a slow day," she said.
She anticipated having numbers on voter turnout Wednesday, but said Tuesday that mail-in ballots had a low response rate.
Directly after polls closed Tuesday, she reported that of 11,537 mail-in and absentee ballots sent out, the office had 7,979, or 69%, returned. She expected more ballots to be added from a final mail-run and possibly some of the military absentee ballots to be returned yet before a later deadline.
According to Kennedy, he and his wife, Rita, have "never missed an election." She was interested in this election cycle's school board race.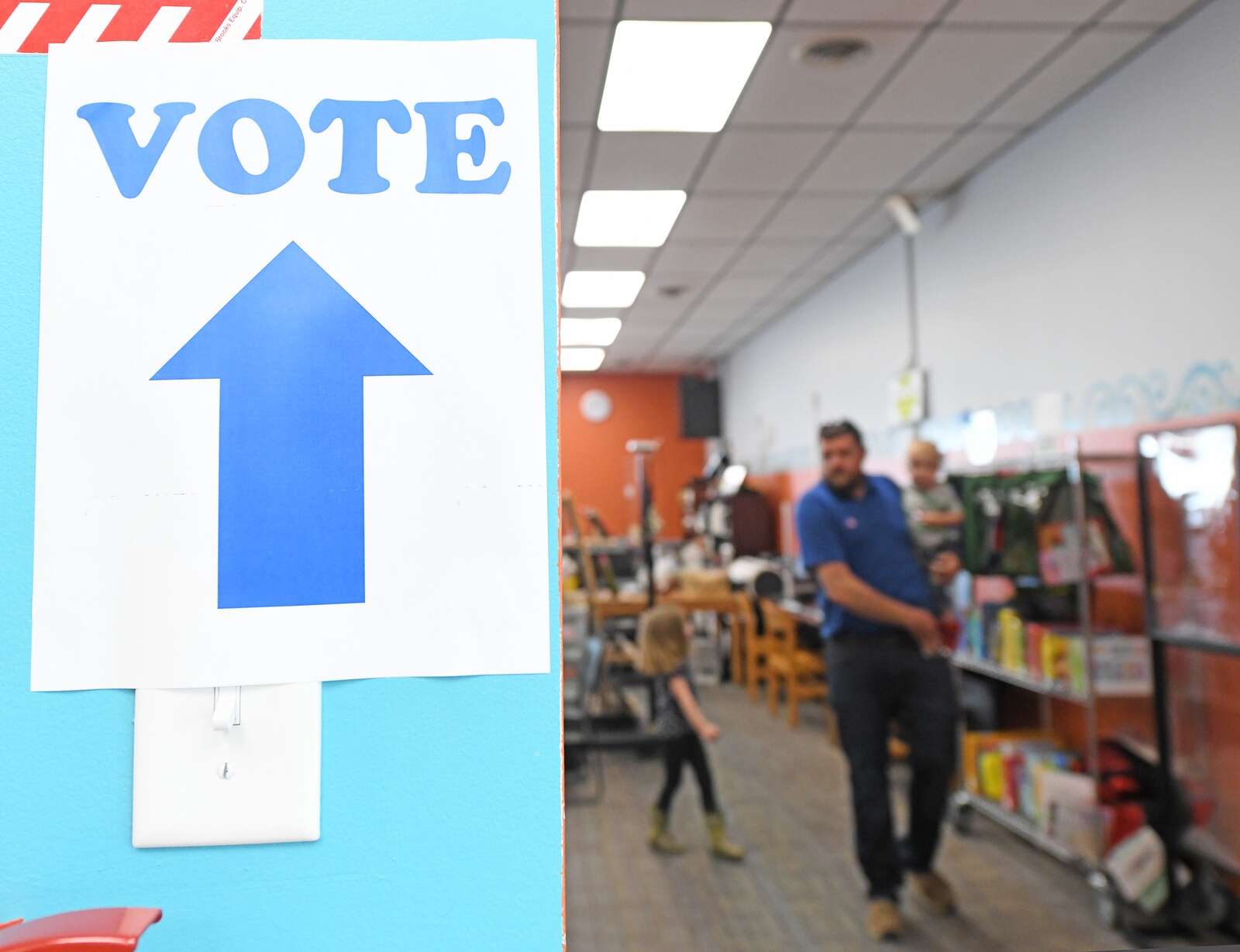 "The school board is extremely important especially this area that's growing so fast," Rita Kennedy said.
Standing outside his polling place at the Meridian Fire Hall, Nino Welsh, an 18-year-old Butler Township resident and aspiring state trooper, noted that it was his second cycle voting. He said he was drawn by pro-police candidates.
Others, such as Worth Township resident Laura Mansfield and her husband of 55 years, have been voting for decades and said they are invested in local representation of the township. They cast their votes at the Worth Township Municipal Building.
"I've noticed that with some of the candidates, they're more concerned with Butler, not Butler County," said Shari Kreutz, Worth Township secretary, as she made her way to the polls in the municipal building.
Citing the importance of broadband connectivity and access, Kreutz explained that it's one of many local issues that is lost on some candidates running for county commissioner.
"I don't know if the candidates understand the impact that it will have for northern communities," Kreutz said. "I don't feel they have the whole county in mind."
"I see the local end of it, and it's very important that you get people in the local offices and in the county offices that understand they're working for the people," she added. "I think you need to have some experience in local government. Being an auditor, being a supervisor, being on the planning commission — something to get you in the door to understand the local aspect of it and how it works before you jump into a county position."
According to statistics gathered by the Pennsylvania Department of State, just a little over 13% of registered voters in Butler County could not vote in the primary municipal elections, as they are not registered Republicans or Democrats.
"I haven't missed the vote in 25 years," Butler Township resident Dan Page said. "I think everybody should exercise their right in a free voting society. I'm surprised that more people don't actually support the idea of making it a holiday."
William Zahorchak and his son Blake, 21, of Cranberry Township, were eager to vote at the Cranberry Township Municipal Center.
"It's our right as a U.S. citizen that we are able to vote," William said, "the freedom to vote and to vote for whoever we want."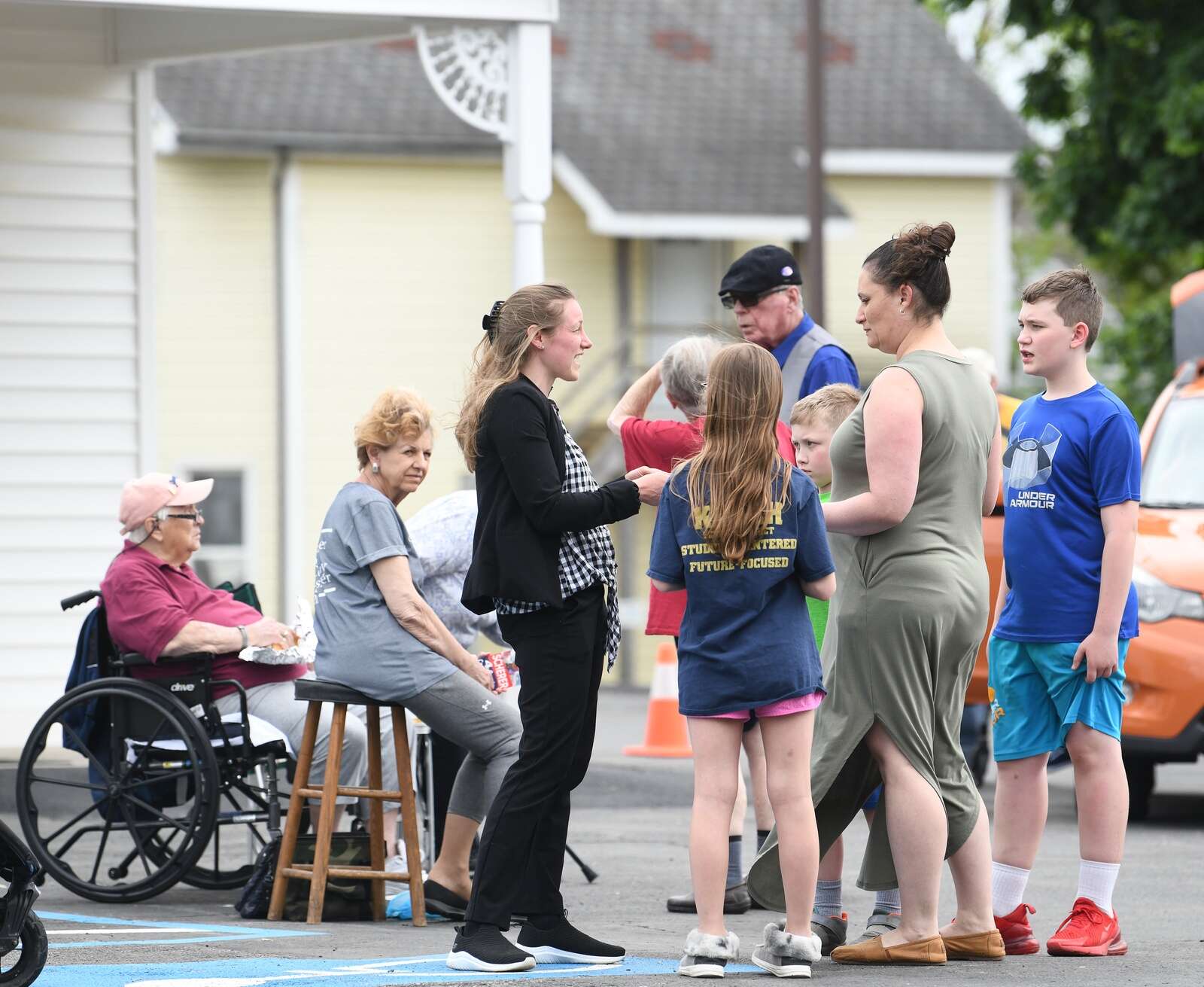 While William has been voting "ever since he can remember," Blake has been able to vote for just three years. He said he is aware of the impact that voting has in local elections.
"I think it's very important to have that right to vote for someone who you think will be able to lead your township or county or state," Blake said.
This election, they had a particular interest in one of the more crowded races.
"It's our right to vote, and we wanted to vote and we knew one of the fellows running for township supervisor," William said. "So we're coming out to support him."
Bill Villeter, 74, of Cranberry Township, found it disheartening that some races lacked options.
"The thing that makes it difficult is sometimes some of the races just have one person running," said Villeter, who also voted at the municipal center. "And you often wonder 'does nobody else want to run?' or 'why is there only one?'"
Gerald Geisler and his wife, Linda, of Cranberry Township, have voted every year since they were able to vote.
This election cycle, they also were interested in the race for township supervisor.
"We want somebody to take care of Cranberry Township long term," Gerald said. "We have too many people in the wrong positions."
The Geislers said they are worried about the direction the township is heading.
"We don't want Cranberry Township to turn into Wexford," Gerald said. "Or for that matter, some of the highly populated areas. We're senior citizens. We'd like Cranberry as it is. No more people."
They think that the call to increase population is not beneficial to the township.
"This whole issue of trying to target growth population of 35,000 or thereabouts — going to 50,000 is problematic for me," Gerald said.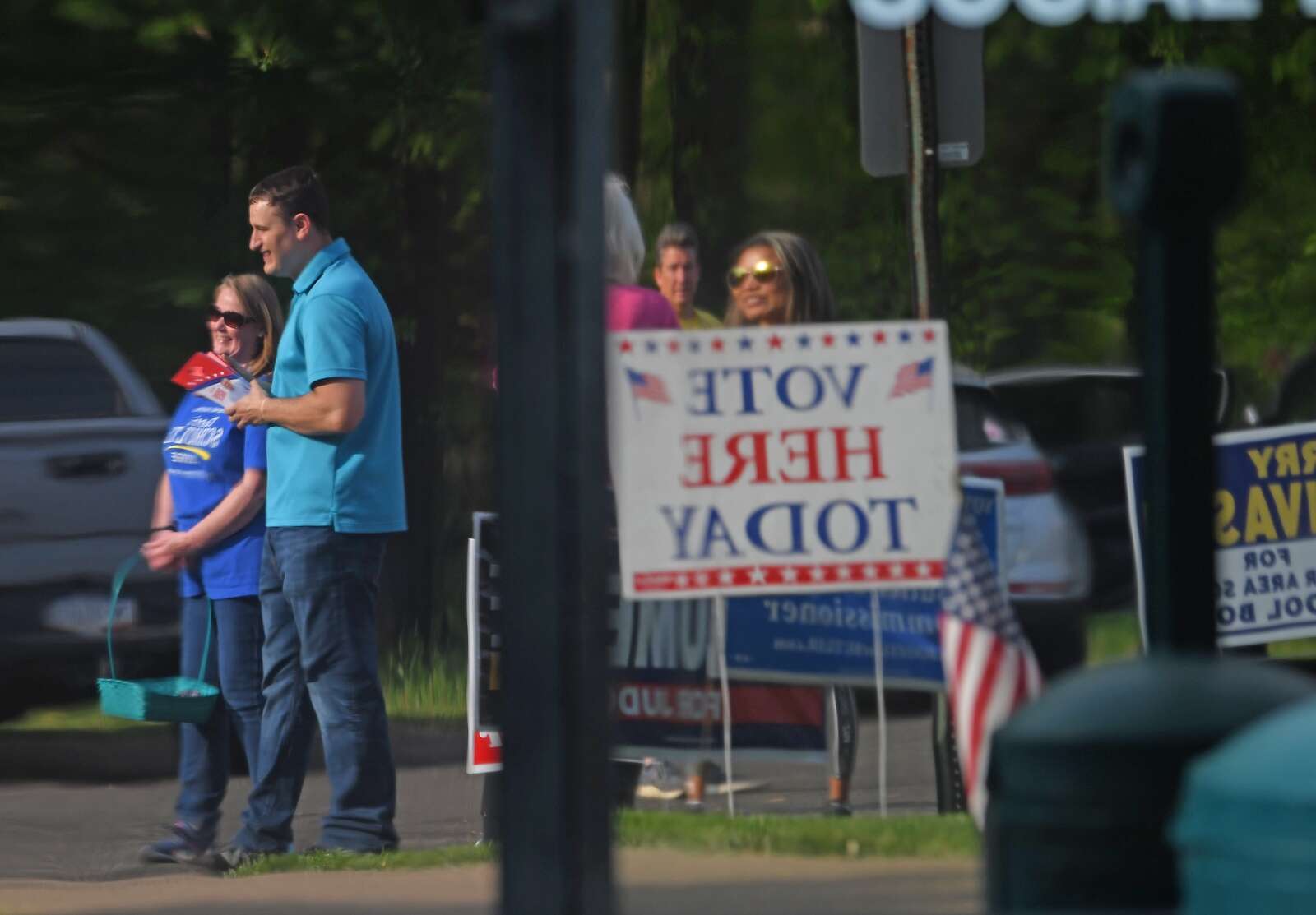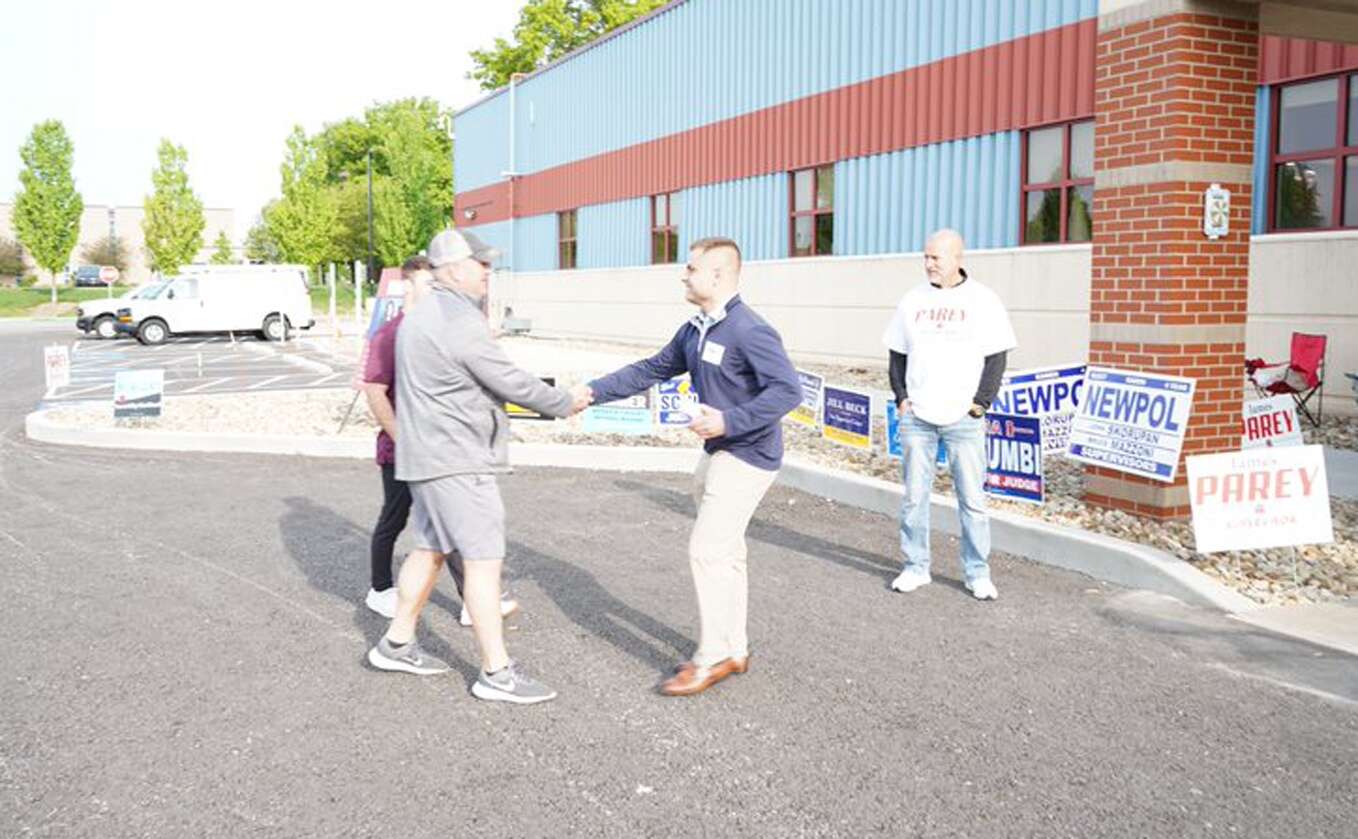 More in Local News