Penn Township police officer chosen in district judge race
Jack D. Ripper bested Christopher Bauman in the race for district judge in Southeastern Magisterial District 50-3-03, winning both the Democratic and Republican Party nominations, according to unofficial primary election results.
Ripper, a Penn Township police officer, earned 1,084 votes or 60.19% of the vote, on the Democratic ballot and 3,297 votes, or 76.96% of the vote, on the Republican ballot.
Bauman, owner and operator of Bauman's Compute-a-Line in Jefferson Township, earned 697 votes, or 38.70% of the vote, on the Democratic ballot and 907 votes, or 21.17% of the vote, on the Republican ballot.
Ripper will proceed to the November ballot as both the Democratic and Republican candidate.
Ripper said he has wanted to run for judge for years, and decided to throw his proverbial hat in the ring when he heard District Judge Sue Haggerty would not seek reelection.
"My big thing is if I'm chosen is thank you for trusting me and choosing me," he said. "I have been planning this for four or five years, it has been years in the works of getting out there and doing stuff, and I'm looking forward to taking over."
As part of his campaign, Ripper started by meeting with people of Butler County at their homes, then through online means.
"We utilized knocking on doors, we did Facebook, a website, we covered different ways of campaigning," Ripper said.
Bauman's campaign also involved a lot of door knocking and introducing himself to voters of Butler County.
"The process of me getting signatures was my chance to talk to people," Bauman said. "I work full time, so I wasn't able to hit the streets every day. I had a really good group of friends and we got the word out as best we could."
Ripper said his community involvement spans back to when he was 16 years old working as a fire, rescue and EMS volunteer. This, combined with his police experience and help in community events, familiarized him with the magisterial district.
While on the campaign trail, Ripper said he would use his police experience to drive his work as a judge if elected.
"I believe it is the role of a district judge to ensure all parties understand the proceedings and are given time to explain their perspective on matters. A good district judge not only applies the law, but ensures rules are understood," Ripper said. "At the local level, eliminating repeat offenses is paramount. This means a district judge should seek to educate as well as adjudicate."
Prior to election day, Bauman said he had nothing but good interactions with Ripper on the campaign trail, and he supports the decision of the voters.
"I certainly appreciate their support. Everyone has been super nice to me," he said. "The district will be fine between choosing Jack Ripper or Christopher Bauman."
The Magisterial District 50-3-03 includes Saxonburg plus Buffalo, Clinton, Jefferson, Middlesex, Penn and Winfield townships.
Haggerty's term expires at the end of the year.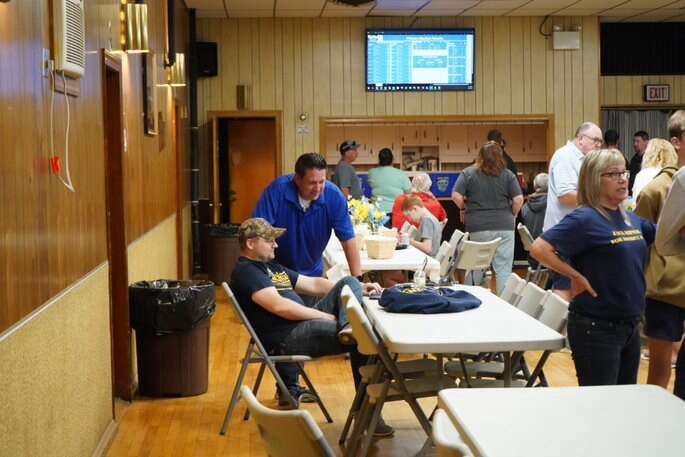 More in Local News