KC baseball edges Moniteau, 4-3
Karns City's half of the seventh inning seemed to be going nowhere — two outs with the bases empty — with the Gremlins facing Moniteau's hard-throwing freshman Dawson Cook in a 3-3 stalemate.
KC center fielder Hobie Bartoe hit a pop-up that landed in between Cook and catcher Keagan Book. It was the spark the Gremlins needed.
Jacob Jones followed with a single and Mallick Metcalfe was intentionally walked to load the bases. Cook then delivered a pitch up and in against Troy Nagel. The pitch hit something, either Nagel's hand or the knob of his bat.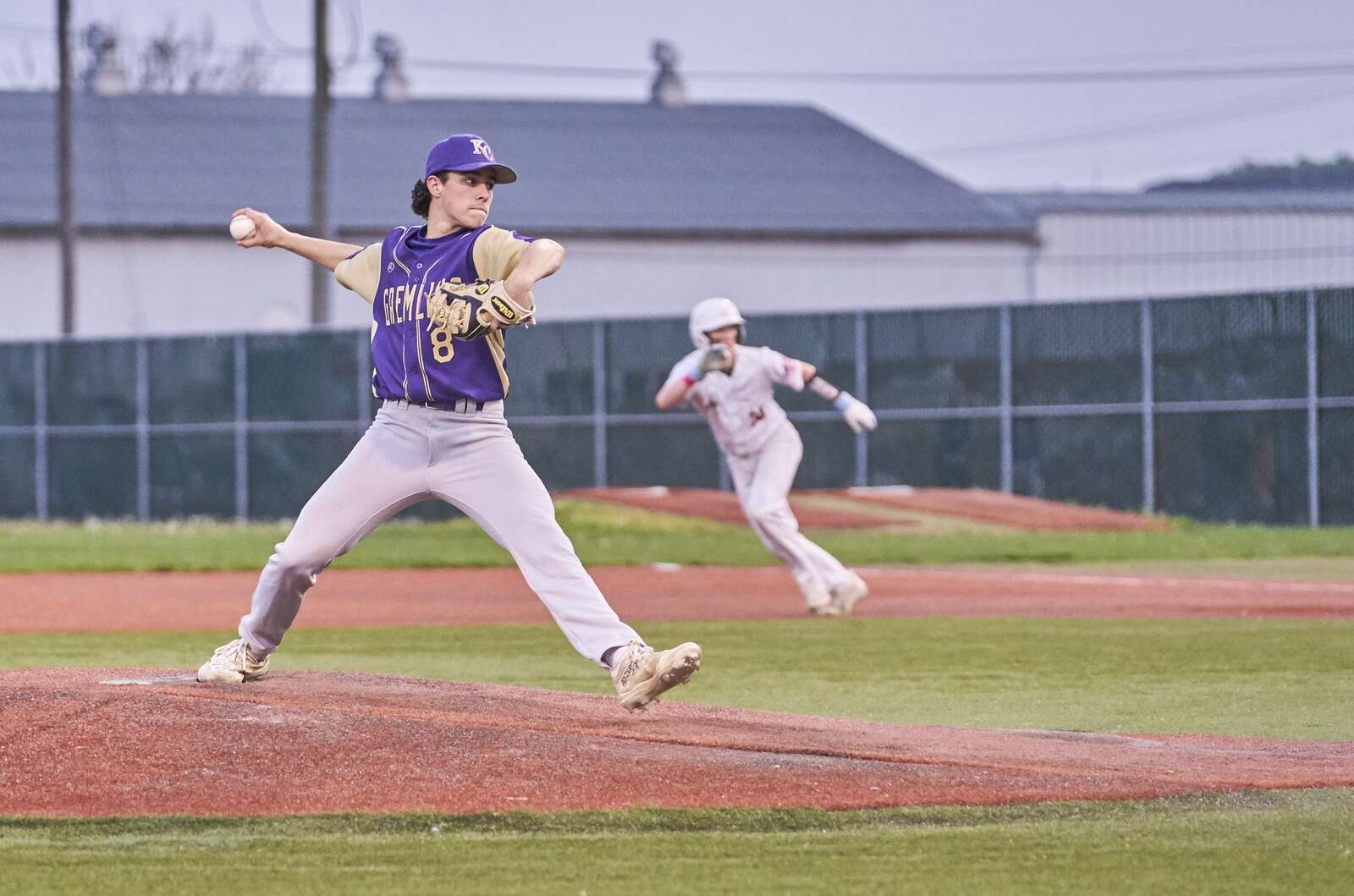 The home plate umpire immediately ruled the former and Bartoe jogged in with the winning run as the Gremlins celebrated the victory Wednesday night at Pullman Park.
Both umpires then conferred with each other and the call was upheld.
"Sometimes, that's how you win a game ... and we've lost games like that, too," said KC coach Josh Smith. "It was hard for me to see things from third base (coaching box)."
Cook had taken over for Moniteau starter Brock Matthews at the start of the fifth inning. He struck out seven, walked three and stranded the bases loaded in the sixth after surrendering a game-tying single to Michael Neff.
"For Dawson to come into the game when he did, it was a close game and he came up big for us," said Moniteau first baseman Dawson Wallace. "It's tough to lose a game like this."
The final sequence of the game made a winner out of KC starter Jones, who allowed three runs on three hits in a complete game. He struck out seven and walked just one.
"I knew last year that he was going to be a very good player, but he was just a freshman," Smith said of Jones. "What a game he had tonight! He has a good fastball, curveball and changeup and has been killing it at the plate, too."
That trend continued Wednesday as Jones joined Bartoe with three hits apiece to lead KC. They batted leadoff and No. 2, respectively.
Moniteau broke a 2-2 tie in the top of the sixth when Matthews reached on a fielder's choice and Wallace scored on the same play.
The Warriors (8-8) scored a run in the first inning after Connor Ealy doubled on the first pitch of the game and later came home on Book's sacrifice fly.
KC (10-5) tied the game for the first time in the bottom of the inning. Neff's groundout plated Bartoe, who had led off the game with a base hit.
"We've had some tough losses this year," said Moniteau senior Evan Shearer. "There's a few plays we would like to have back. We just need to build a little momentum before the playoffs."
Moniteau 100 101 0 — 3 3 2
Karns City 110 001 1 — 4 8 1
WP: Jacob Jones 7 IP (7K, 1BB). LP: Dawson Cook 2.2 IP (7K, 3BB).
Moniteau: Connor Ealy 2B R, Keagan Book 1B R RBI, Ian Ross 2B
Karns City: Hobie Bartoe 3-1B 2R, Jacob Jones 3-1B RBI, Michael Neff 1B 2RBI
More in Sports