Carnations, flowers galore ordered for Mother's Day
Almost 110 years have passed since President Woodrow Wilson declared the second Sunday of May as Mother's Day in 1914, and the tradition of giving flowers is a widely popular way to show appreciation for our mothers.
"Mother's Day is probably our biggest holiday besides Valentine's Day," Butler Florist secretary, Susan Russo said. "Those are the two top holidays for a florist."
Butler Florist, located on East Wayne Street in Butler, is owned by Larry and Cindy Steffen. According to Larry, they have owned and run the shop since October 2022 after purchasing the business from the previous owner.
Throughout May, there are multiple events florists have to prepare for, such as weddings, high school proms and Mother's Day.
"This Mother's Day weekend, we have three proms in addition to two weddings," Flowers by Gerard owner Danielle Hillgartner said.
Hillgartner has owned Flowers by Gerard, located in Cranberry Township, since January 2020, after purchasing it from the original owner, Gerard Boeh, when he retired.
"My mother has been in the business for over 40 years, and I've been around it my entire life," Hillgartner said.
While Mother's Day carnations had been a popular trend in the past, local shops have seen favorites change from year to year.
"A lot of people don't like the carnations because they are a lower-end flower. They want peonies, stargazer lilies, sunflowers," Hillgartner said.
According to Hillgartner, other popular flowers during Mother's Day include roses, hydrangeas, lisianthus and gerbera daisies.
"It's really a lot more than carnations. Over the years I've seen many different things and I think each year brings something different to the table," Butler Florist designer Michele Craig said.
Russo shares a similar sentiment, noting that carnations are much more popular with older clientele while younger customers prefer geraniums, patio planters and hanging baskets that hold petunias and impatiens.
Even with a large variety to choose from, Russo has found at Butler Florist, carnations "are still popular for Mother's Day" at their shop.
According to Russo, who has worked at Butler Florist for 20 years, some customers purchase balloons or candy as an add-on.
Craig has worked with Butler Florist for 20 years and has worked in the industry for 35 years. In addition to designing floral arrangements, she started ordering all of the flowers this year.
In preparation for the Mother's Day rush, Craig can't begin to count how many flowers she has ordered this year.
"I don't have an exact number, I just know that it is a bazonker of a holiday," Craig said. "We are bombarded with that, plus we have proms on top of that."
Similarly, Hillgartner estimates she has ordered "thousands of flowers."
According to Hillgartner, the majority of their Mother's Day flower arrangements are vase arrangements, but they also sell many hanging baskets, succulent gardens and azalea plants.
Both shops emphasize the importance of customers ordering Mother's Day arrangements in advance and making the floral designers' jobs a little easier.
"We get the few that wait until the last minute and by that time we have shut orders off because we can't do anymore," Russo said. "They'll call the day of [or] the Saturday before Mother's Day and expect to get something."
Both Butler Florist and Flowers by Gerard anticipate hundreds of Mother's Day orders including pickups, deliveries and walk-ins.
According to Hillgartner, she notices that a lot of customers wait until the last minute, coming in between the Wednesday and Saturday before Mother's Day.
"We are not open on Mother's Day because we give all of our mothers the day off," Hillgartner said.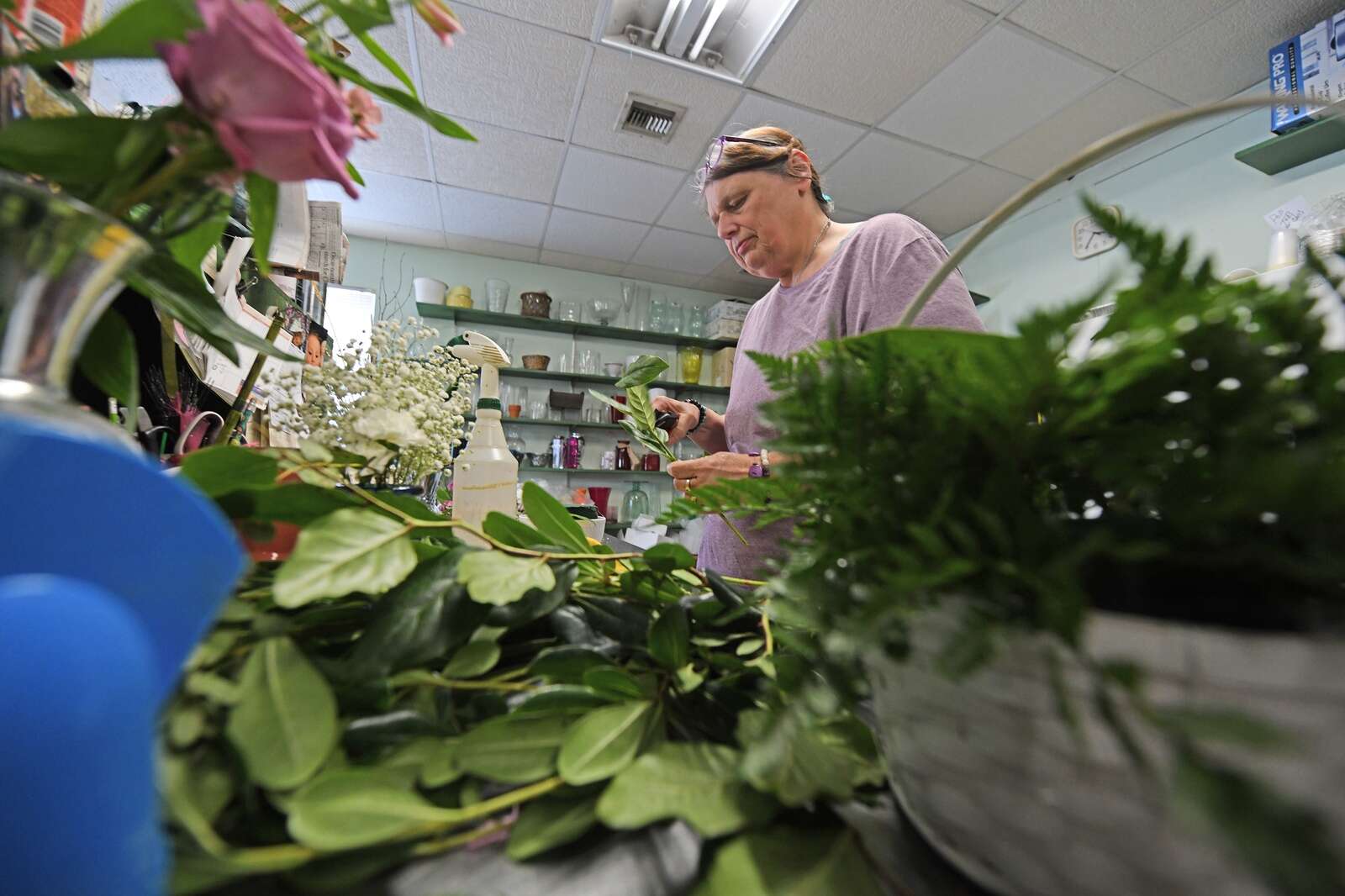 More in Special Sections