Northwest Elementary School springs into kindergarten
More than 50 incoming kindergarten students and their families attended Northwest Elementary's Spring into Kindergarten event Thursday, March 30.
Students and their families were broken into six groups and dismissed to kindergarten teachers' classrooms for short activities. The groups switched classrooms until every child completed each activity.
"Having these events, I think, is really helpful to get everyone started on the right foot in kindergarten," Northwest Elementary School kindergarten teacher Caitlyn Thomas said.
Incoming kindergarten students for the 2023-24 school year and their families congregated in Northwest's cafeteria before Principal Matt Martinez gave an introduction.
"You will be blown away by what your child learns in kindergarten," Martinez said at the event. "Most of our students are reading by the end of the year, and it's truly incredible what our 5- and 6-year-olds are doing by the end of kindergarten."
Butler Area School District elementary schools changed their kindergarten transitionary events about five years ago to add a spring event for students and families to have another opportunity to meet teachers, visit campus and practice school readiness skills.
According to Martinez, when curriculum and instruction director Julie Hopp joined the district, she brought the idea for these kindergarten transition events with her from prior work experience.
"In years past, before we did this event, their first time meeting us was in August," Thomas said. "For children, especially those who didn't go to preschool or didn't leave home or their parents, it was a big deal."
As a mother, Thomas believes events like these ease parents' anxieties and fears about their children starting school.
"It was nice to see the kids interact with everything firsthand and witnessing how the kids might be," parent Biidaw Morin said.
Morin's son, Howard Bellis, said that he is very excited about everything he will do in kindergarten come August, but he is especially excited to learn his ABCs.
First opportunity
Spring into Kindergarten is the first of three kindergarten transitionary events to occur at all seven BASD elementary schools between March and the end of August.
Later in May and during the summer, BASD elementary schools offer screenings to gain information on students' academics and fine motor skills before the children are placed in a classroom.
A few days before the school year begins at the end of August, BASD elementary schools will host Jump Start Kindergarten, an open house event where parents and students can spend more time with their assigned teacher and their classroom.
At Thursday's Spring into Kindergarten event, parents and incoming students met with teachers, visited campus and broke into groups with mini-lessons for parents to take home and practice with their students for the first day of kindergarten.
"The teachers present some pre-kindergarten readiness skills and activities," Martinez said. "The teachers are modeling, not just the activities for the students, but for the parents as well so they can work with their child when they are at home."
Thomas was one of the teachers who led language arts activities in her classroom during the event. Throughout the lesson, she explained what students will be doing in their language arts class, such as sounding out words, learning the sounds letters make, reading and more.
Her classroom was colorful and every wall was decorated with learning materials such as how to identify colors, shapes and letters, and there were two large colorful area rugs at the front of the room.
Thomas started each group lesson by greeting students and their families and asked the children to sit on a rug at the front of the room. She and the students then recited the nursery rhyme Hey Diddle Diddle one line at a time.
A large part of Thomas' lesson was practicing alphabet flashcards and reading "Pete the Cat: Rocking in My School Shoes" to the children while asking them questions about the story and telling them that they will do the same things in school that Pete did in the book.
There were six groups and each lesson lasted around 12 minutes. Kindergarten teachers taught two math, two language arts and two fine motor mini-lessons.
Planning ahead
According to Martinez, during the school year, they learned that students were having a difficult time manipulating scissors and added cutting to this year's event.
At the end of the event, families were provided a goody bag that included learning materials related to the night's lessons such as flashcards, paper to practice writing their name and a pair of scissors to practice cutting paper at home.
The school's kindergarten transition committee includes teachers, guidance counselors and members of administration.
The event was optional, but parents were encouraged to attend.
"I see the benefit in letting parents know that there are pre-kindergarten standards, and there are expectations coming into kindergarten that they should know," Martinez said about the importance of attending. "It does help make parents aware of those pre-K standards, and some of the expectations that we look to have students ready for the first day of kindergarten."
During the event, Martinez also took time to assure parents that elementary school takes student safety seriously.
"We do have school police present in our building every day," Martinez said. "They are all retired state troopers, so they have a lot of appropriate training. That's the level of security we have in Butler. It has been that way for at least the past 15 years. That always helps me feel at ease and I hope that does for you."
Full-day programs applauded
Since she began teaching kindergarten 13 years ago, Thomas has noticed one significant change that has bettered students' education: half-day programs changing to full-day programs.
"Before, I was just really happy if they knew all of their letters and their sounds by the end of the year, could maybe write a little sentence or their name appropriately," Thomas said. "Now, some of them are writing paragraphs by the end of the year."
With a longer school day, students are exposed to more subjects and experiences that last longer than the former half-day program.
"When you have the opportunity to keep these kids all day, we are exposing them to science, social studies, specials, STEAM and the library, all of these things that they would not have the opportunity to do during a two-and-a-half hour program," Thomas said. "I have seen tremendous learning and growth since we've started the full-day program; I'm so glad we did it."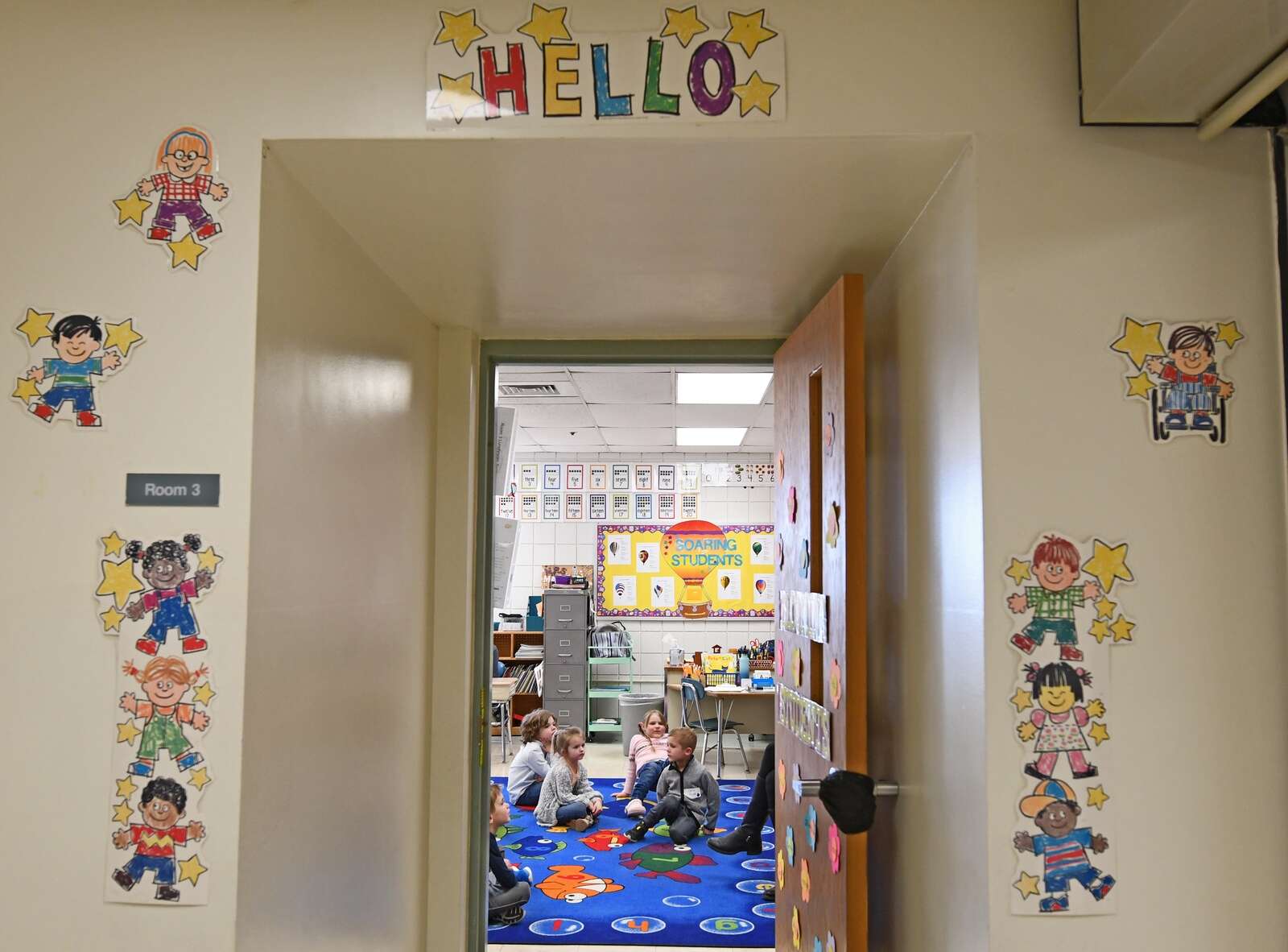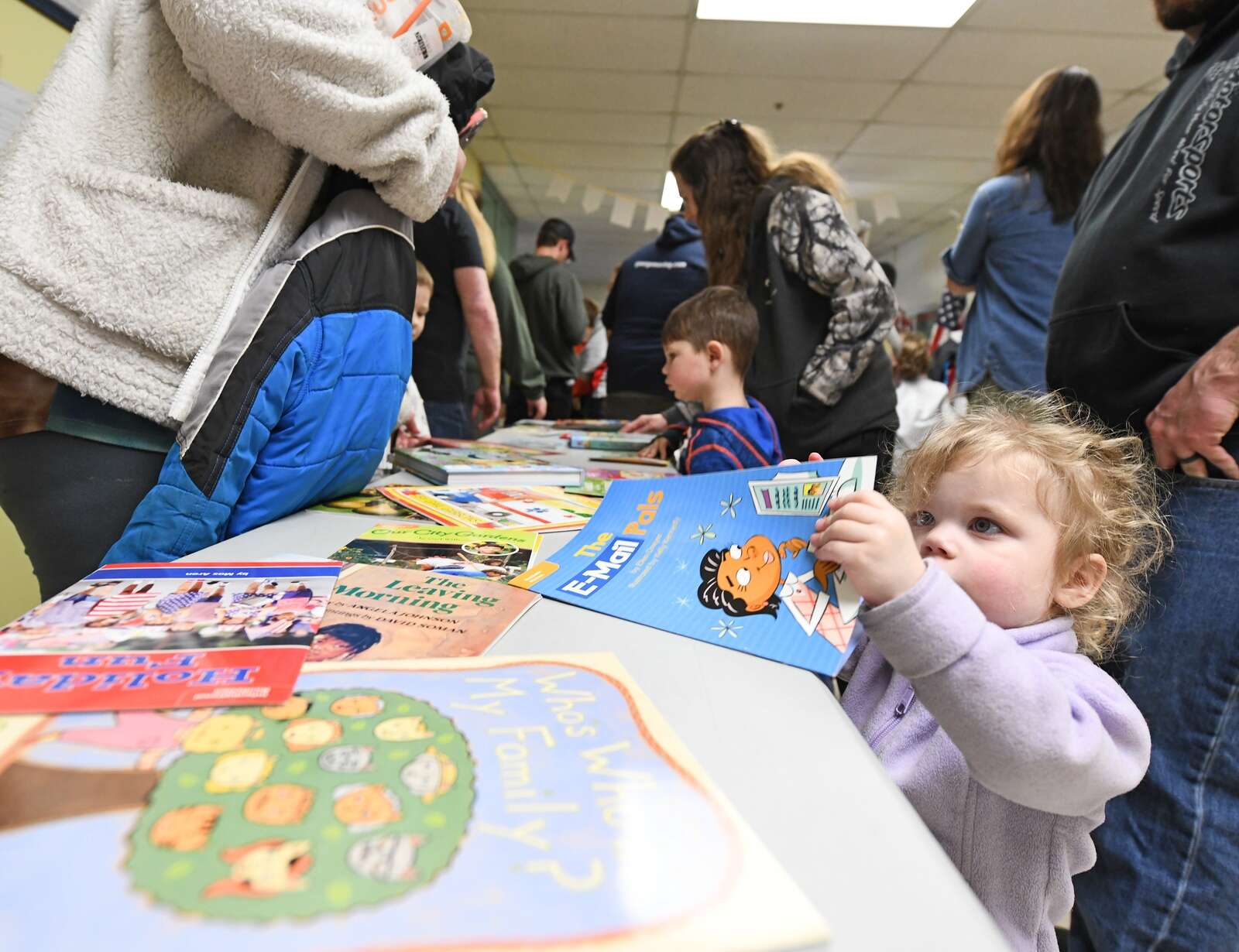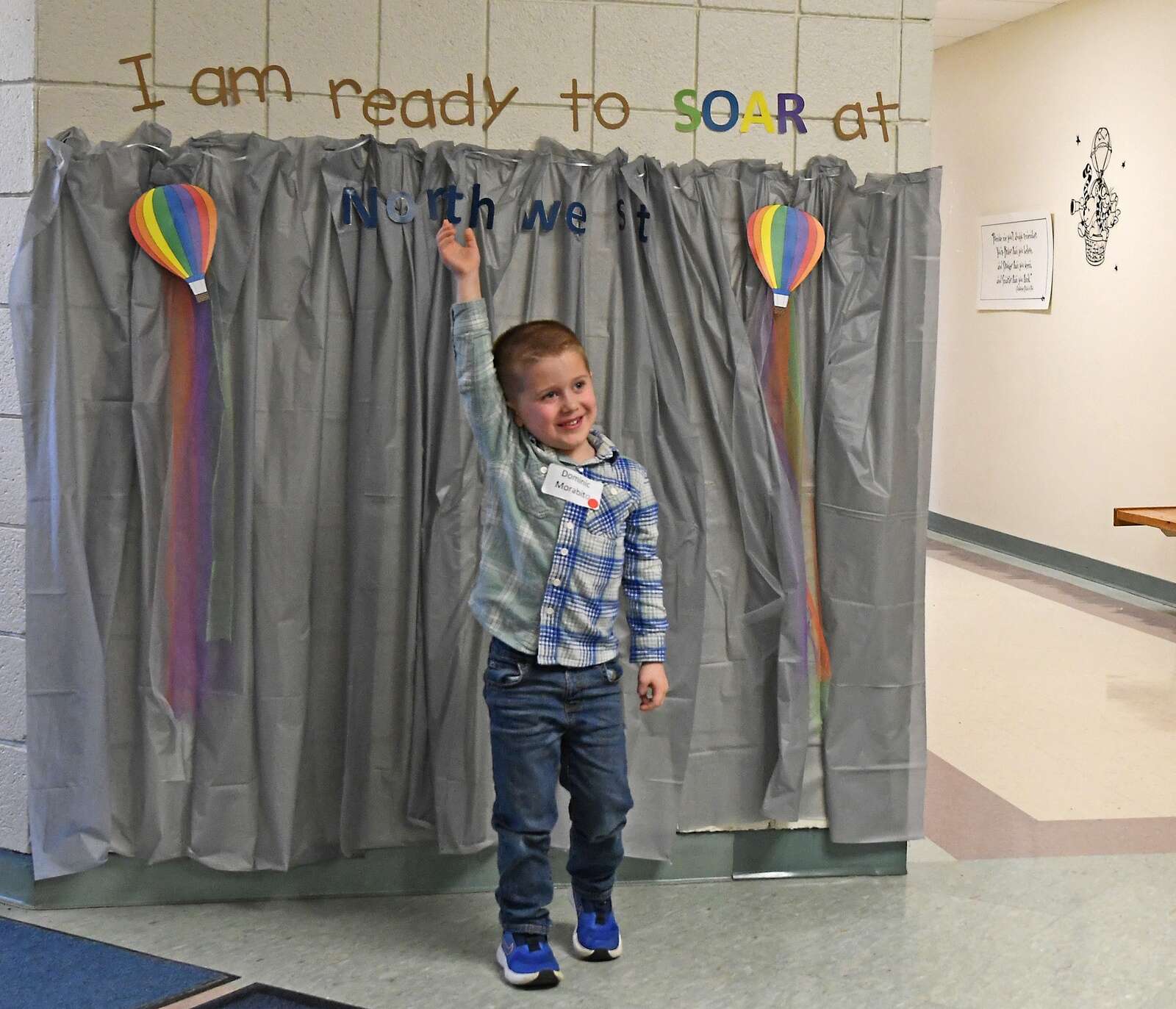 More in Local News