Mother reflects on loss of son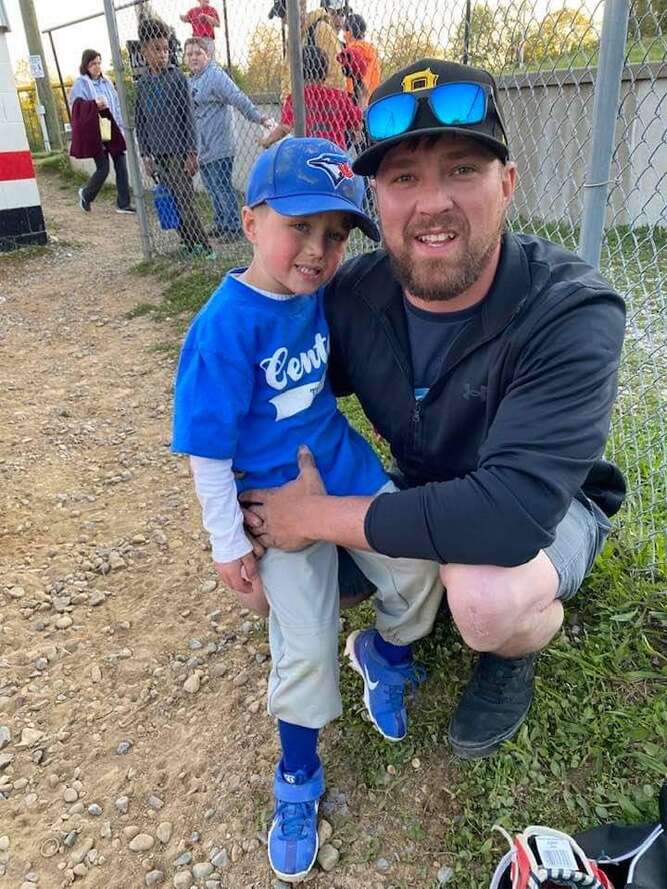 West Sunbury man died of gunshot wound March 20
Following the shooting death of a West Sunbury man and the arrest of his accused killer, a family is searching for justice and answers surrounding the incident.
Police said Tyler J. Whitlatch, 31, was shot in the back March 20 by Jessica L. Callahan, 19, of Hilliards. She told police she shot him after an altercation took place at her home on Kohlmeyer Road, Venango Township.
Whitlatch's mother, Jody Humes-Roenigk, of Hartstown, Crawford County, said his death has left a hole in their family.
"He was loved. We loved him unconditionally. We're just devastated," she said.
Callahan told police she shot Whitlatch once with a 12-gauge shotgun at her home and contacted 911 to meet her at the North Washington Rodeo grounds due to his declining condition. Whitlatch died from the wound, according to the Butler County coroner.
Humes-Roenigk said her family is unsure how Callahan and Whitlatch met, but knew they were acquaintances.
"You can't pick and choose who your kids are hanging out with," she said. "His dad and I, we don't know either what happened, and that is a big part of our frustration."
Humes-Roenigk added that her son had asked people for a ride from Callahan's residence on March 20, and she is upset by the "untruths" being spread about the situation.
"We feel he was trapped there," she said. "He's not here to tell his story. It's very frustrating to us. He wasn't a violent person."
Humes-Roenigk described Whitlatch as a well-liked man and loving father to his 7-year-old son, Waylon.
"He was just happy, always greeted you with a smile and a handshake. At the family reunions and picnics, he was the life of them," she said. "There's many stories I could tell about him, to pick one out would be impossible. He was a loving person; he just wanted everyone to be happy."
Her son's sense of adventure drew him to the outdoors through hunting, fishing, skiing and dirt biking, she added.
"He was energetic. He was fearless ... he was a daredevil," she said.
Whitlatch attended Moniteau High School and worked in roofing and construction.
"He couldn't stand the suit and tie," Humes-Roenigk said.
Whitlatch was proceeded in death by his half-brother, Eric, and leaves behind two siblings, William and Robert, along with grandparents, nephews and cousins.
Family and friends donated enough to pay for half of Whitlatch's funeral expenses through a gofundme.com campaign, according to Humes-Roenigk. Not only that, but people have come together during the difficult time.
"We're united in this ... Everybody loved (Whitlatch). He loved many, and many more loved him. Everybody wants to continue to help. It's a blessing," she said.
The legacy her son leaves is a smiling one, Humes-Roenigk said.
"I'm at a loss for words. He adored his son, and Waylon's taking it pretty hard; he doesn't understand what's going on," she said. "It will be a long time before we feel peace."
Callahan was charged with felony criminal homicide and placed in Butler County Prison without bail following the incident. Her preliminary hearing was continued Tuesday, March 28, and rescheduled for April 25 before District Judge Lewis Stoughton in Chicora borough.
More in Crime & Courts