Column
People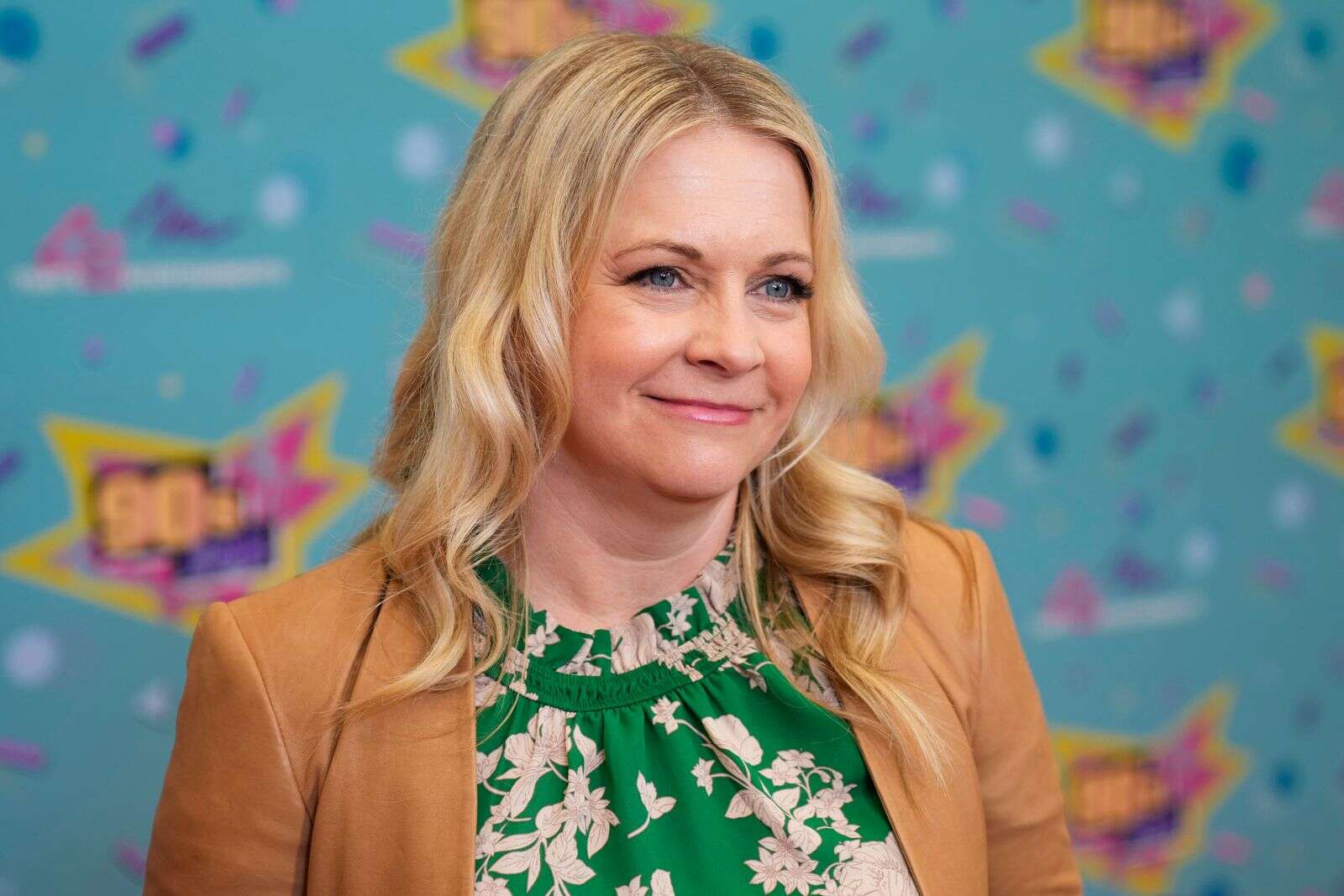 Melissa Joan Hart struggled to contain her emotions as she opened up about how she helped kindergartners escape a shooting inside their Christian school.
The "Sabrina the Teenage Witch" actress lives in Nashville, Tennessee, not far from the Covenant School, where six people were killed during a mass shooting on Monday. Her children also go to school "right next to" the site of the massacre, she said.
In an emotional Instagram video, Hart revealed that she and her husband, Mark Wilkerson, were driving to parent-teacher conferences at her children's nearby school when they spotted terrified kids fleeing the Covenant School.
"We helped a class of kindergartners across a busy highway. They were climbing out of the woods. They were trying to escape the shooter situation at their school," the actor said, through tears.
"So we helped all these tiny little kids cross the road and get (to) their teachers," she continued. "We helped a mom reunite with her children."
Police identified the shooter in the attack as Audrey Hale, a 28-year-old from Nashville who once attended the Covenant School. Hale entered the building after 10 a.m. on Monday and opened fire on students and teachers alike.
The shooter killed six people before being shot to death by responding police officers.
Three 9-year-old students — identified by authorities as Evelyn Dieckhaus, Hallie Scruggs and William Kinney — and three adults, Cynthia Peak, 61, Katherine Koonce, 60, and Mike Hill, were killed in the shooting.
Hart also revealed this is not the first time she and her family have lived near the site of a tragedy. She said her family moved to Tennessee from Connecticut, where they lived near Sandy Hook Elementary School in Newtown. A gunman shot and killed 26 people at the school in 2012. The victims included children as young as 6 and 7 years old.
"I don't just don't know what to say anymore," she added. "Enough is enough. And just pray. Prayers for the families."
———
Justine Bateman doesn't care if you think she looks old.
The actor, who is perhaps best known for starring in the '80s sitcom "Family Ties" and being actor Jason Bateman's big sister, got candid this month about the internet telling her she has an old face.
"When you say, 'Is there beauty in aging?' Aren't you really saying, 'Do you think it's possible for other people to find aging beautiful?'" she asked before adding, "I just don't give a s—."
The 57-year-old, who has become a director, writer and producer, sat down with " 60 Minutes Australia " to talk about aging, Hollywood's obsession with youth and how she's at peace with the aging process.
"Hollywood is a business, a film business, a TV business ... so they're going to sell you as an audience, whatever they think you want to buy," she said in the interview published on YouTube on March 19. "If everyone decides they want to see people with purple faces, then every actor is going to have a purple face."
When Bateman was researching her first book, "Fame: The Hijacking of Reality," the "Desperate Housewives" and "Californication" actor was confronted with society's perception of her appearance as she grew older.
"I needed to Google something to do a little research, and to remind myself of something that happened when I was famous, so I ... Googled my name, 'Justine Bateman,' and an autocomplete came up which was 'looks old,'" she said. "I was only 42 at the time and I was like, 'What?' And I looked at the pictures that they had as evidence, and I couldn't see what they were talking about."
Bateman admitted that she has had moments when she's looked at her own face through a critical lens and said, "If I just had a lower face lift, I would get rid of this skin that catches the light ... or this that's hanging over the eyelid, you can get that removed, sure you can do all of that."
In her 2021 book "Face: One Square Foot of Skin," Bateman examined the ubiquitous nature of cosmetic surgery and pondered what could happen if society simply rejected the notion that an aging woman's face needs to be fixed.
It saddens the writer and director when people feel like they need cosmetic procedures, and women use Botox and fillers before wrinkles even appear, in an attempt to delay aging.
"I feel sad that they're just not enjoying life," she said. "I feel sad that they are distracted from the things they're meant to do in life, with this consuming idea that they've got to fix their face before anything else can happen."
She thinks cosmetic procedures would erase the authority she's gained. She likes that she's a different person now than she was at 20. "I like looking in the mirror and seeing that evidence," she said.
"I think I look rad," she added. "I think my face represents who I am. I like it, and so that's basically the end of the road."
———
Eurythmics musician Dave Stewart made a surprise appearance on "American Idol," and it was a treat for everyone in the room, including his daughter.
Stewart, half of the '80s pop duo with Annie Lennox, joined his daughter Kaya Stewart as she performed for "Idol" judges Lionel Richie, Katy Perry and Luke Bryan during Sunday's episode.
"Oh wait, what? The backup musician is who?" a shocked Richie asked when he saw the father and daughter walk into the room.
"I'm Dave, nice to meet you," said Stewart, who was holding a guitar.
"Oh my God, blast from the past," said Perry, who was born almost two years after Eurythmics' breakthrough album, "Sweet Dreams (Are Made of This)," was released.
Before performing her original song "This Tattoo" for the panel, Kaya Stewart shared the role music has played in her life.
"When I was born, my dad was on tour. I was going to shows when I was in my mom's tummy," she said. Dave Stewart shares Kaya and her sister Indya with third wife Anoushka Fisz. (He also has two sons, Sam and Django, with second wife Siobhan Fahey.)
She continued: "The musician's lifestyle has been something that's just been a part of my life. There was never a question of what I wanted to do with my life."
Perry asked the rising singer why — given her father's connections and reputation — she chose to audition for "American Idol." Kaya simply said she want to pave her own path.
She sang her song for the judges as her father played backing instrumentals.
"This is much more difficult than being inducted in the Rock & Roll Hall of Fame," Dave Stewart joked. Eurythmics and Richie were both inducted in 2022.
From combined wire services
More in Arts & Entertainment