'Peep Show' entertains seniors at Newhaven Court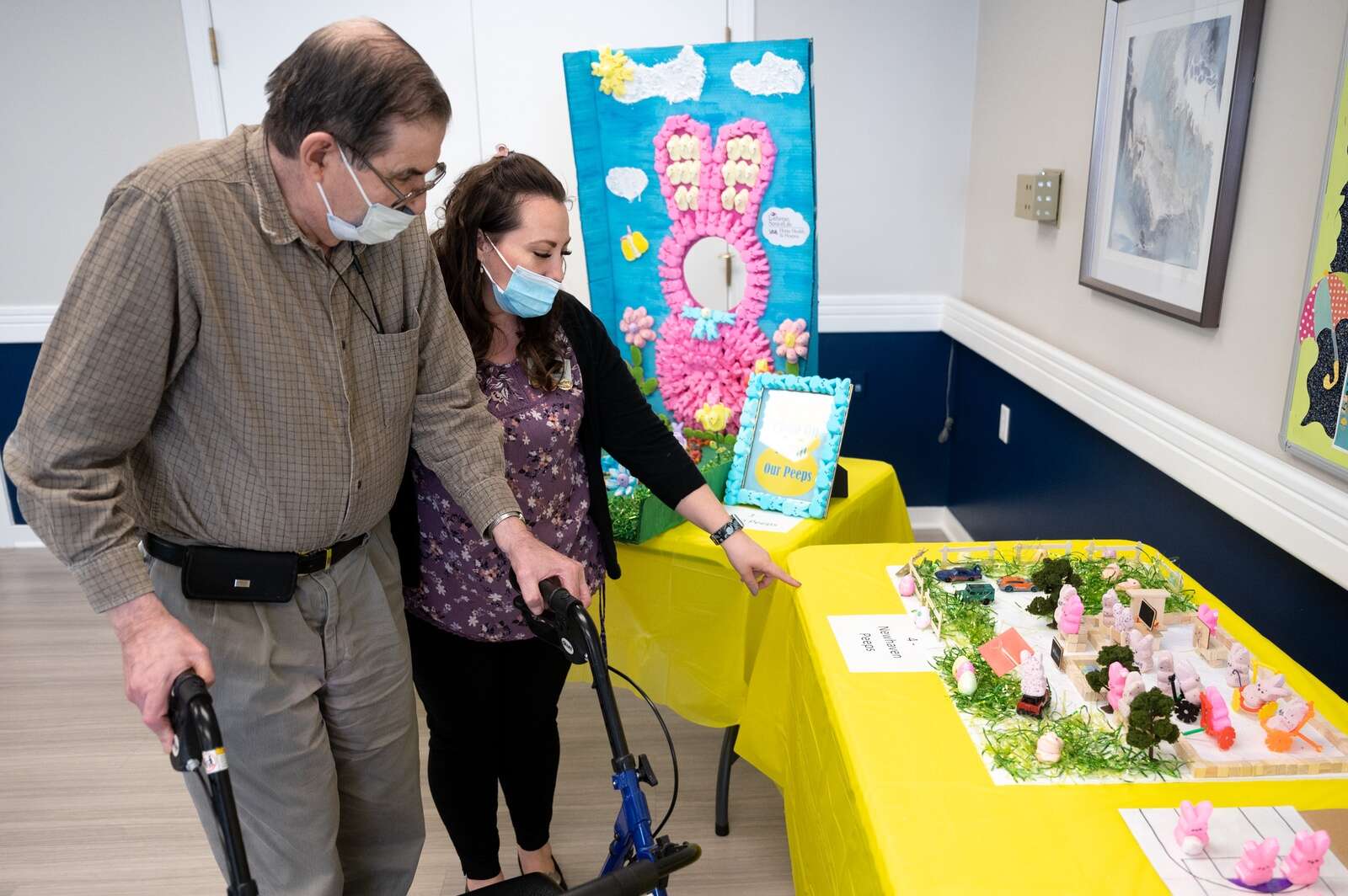 The likes of George Washington and others were on full display Tuesday, March 28, at Newhaven Court at Clearview in Butler for its first-ever "Peep Show" event.
Peeps, the marshmallow candy and Easter favorite, were used to create dioramas of just about anything. On display were 14 scenes featuring everything from historical events to summertime activities.
"I knew the name was going to be of some interest to people because it's not your ordinary event name," said Casey Bowser, community relations director at Newhaven. "I was surprised with the amount of interest it received."
Residents of Newhaven and members of the public were asked to vote on their favorite display.
One diorama, called "George Peepington," depicts George Washington crossing the Delaware River, while another called "Peep Beach" showed some Peeps getting a suntan in a beach setting.
Newhaven employees and outside partners such as Lutheran SeniorLife and Butler County Vocational-Technical School submitted dioramas for the event.
"We got a lot of support from the Butler vo-tech," Bowser said. "They gave us three or four. There's a sports-focused one and restaurant-focused one. The best part about this is the support that has been given from not only our partners, but people from outside our usual network of partners."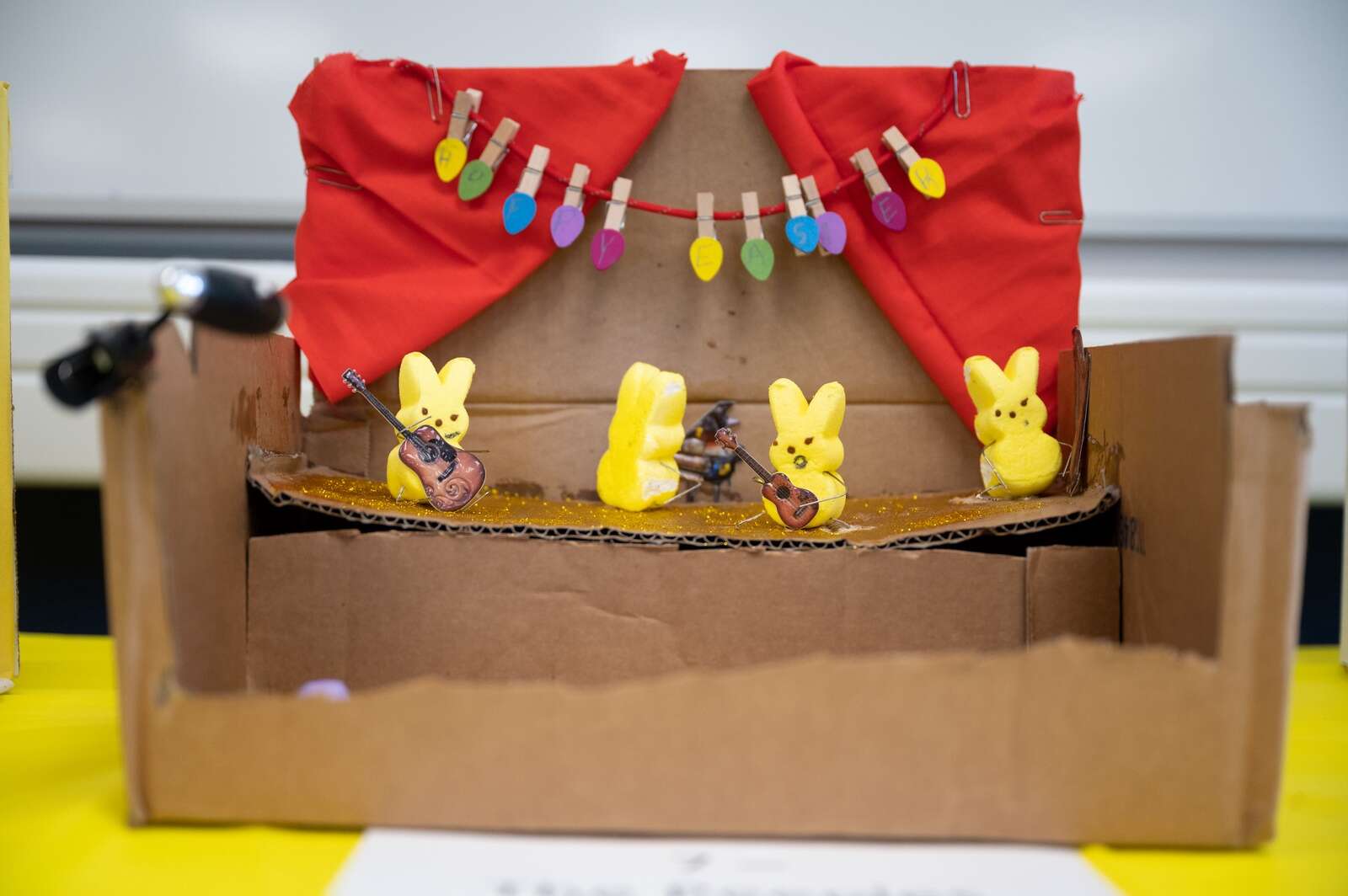 Bowser said two prizes were awarded, which are gift cards to local businesses. One was awarded to the top display made by Newhaven employees and one to the top display made by outside parties.
The Newhaven employee winner was the "Peep Our Generation" diorama, while the outside winner was the "Photo Peeps" diorama from VNA Home Health and Hospice at Lutheran SeniorLife.
Newhaven resident Grace Pederzolli said she was impressed by the dioramas and the hard work that went into them.
"I just really loved all the colors," Pederzolli said. "Especially the yellow. It just brings the sunshine out."
Cooky Diamond, also a Newhaven resident, said she thought the displays were adorable as she viewed them with her husband, Jim.
"Somebody worked really hard on this," Cooky said.
The idea for the event came from other senior-living communities within IntergraCare, Newhaven's management company.
"(IntergraCare) offered it up to the other communities as a way to be something interesting, and that's how the idea originated," Bowser said.
Bowser said he is thankful for all the submissions and the positive feedback from the event.
"I think this is something we are going to continue to do in the future," he said.
More in Community