Garage fire in Oakland Township 'total loss'
OAKLAND TWP — A garage was destroyed, but an adjoining house was saved after a fire Tuesday, March 28, morning on Bonniebrook Road, officials said.
Crews were dispatched at 10:16 a.m. for a fire at 1011 Bonniebrook Road. The fire started in a 30-by-30-foot garage attached to the single-family home, according to Gary Wulff, chief of Oneida Valley Volunteer Fire Department.
He said the fire was fully involved when crews arrived. It was extinguished in a half-hour.
"There were no cars inside, just a tractor," he said. "It's a total loss."
The roof of the garage was gone, and the remains of the structure still smoked long after the fire was put out. There was damage to a rear porch awning and some cosmetic damage to the house as well.
Wulff said the house was threatened by the fire early on, but was saved. The cause of the fire is under investigation.
Sarah Smith said she lives in the home with her husband, Audie, and their three children.
"We were able to get the cars away pretty quick," she said.
Audie said they weren't sure how the fire started, but that the garage was mainly used to store tools. They plan to rebuild.
A portion of Bonniebrook Road was closed during the fire and reopened just before noon.
The Chicora, East Butler and Lick Hill volunteer fire departments, Herman Volunteer Fire Company, and Saxonburg Volunteer Fire Company ambulance responded to the incident.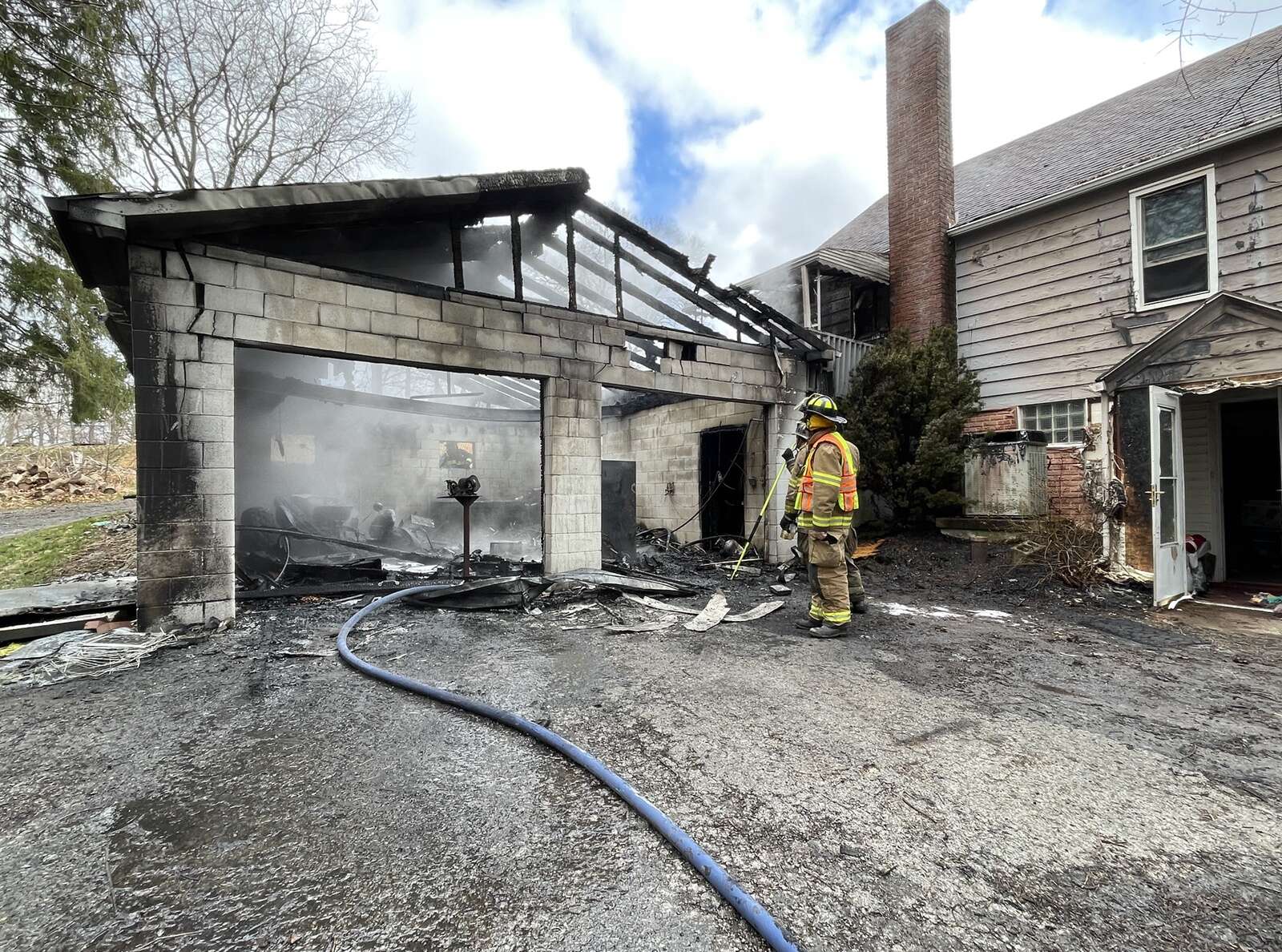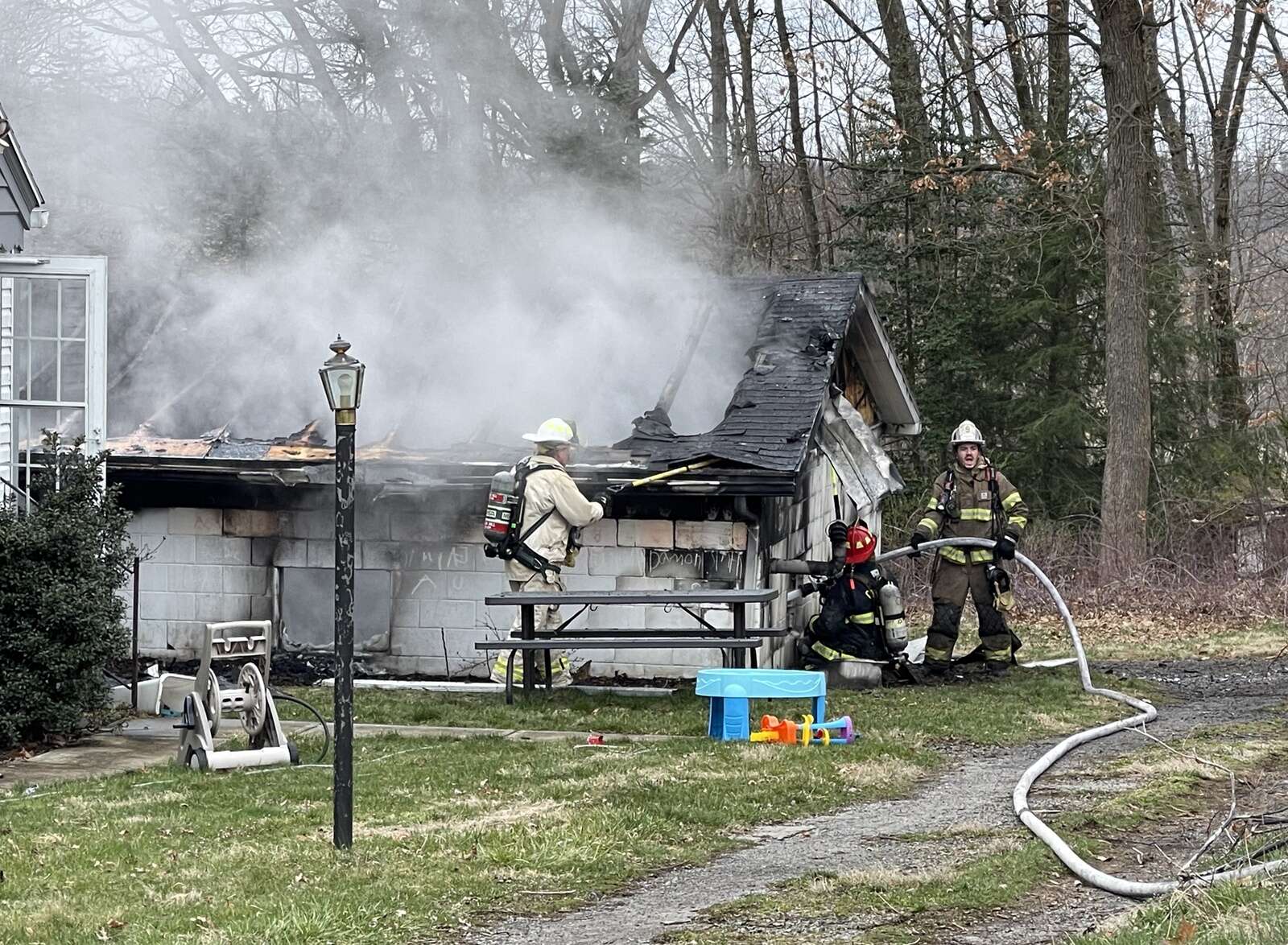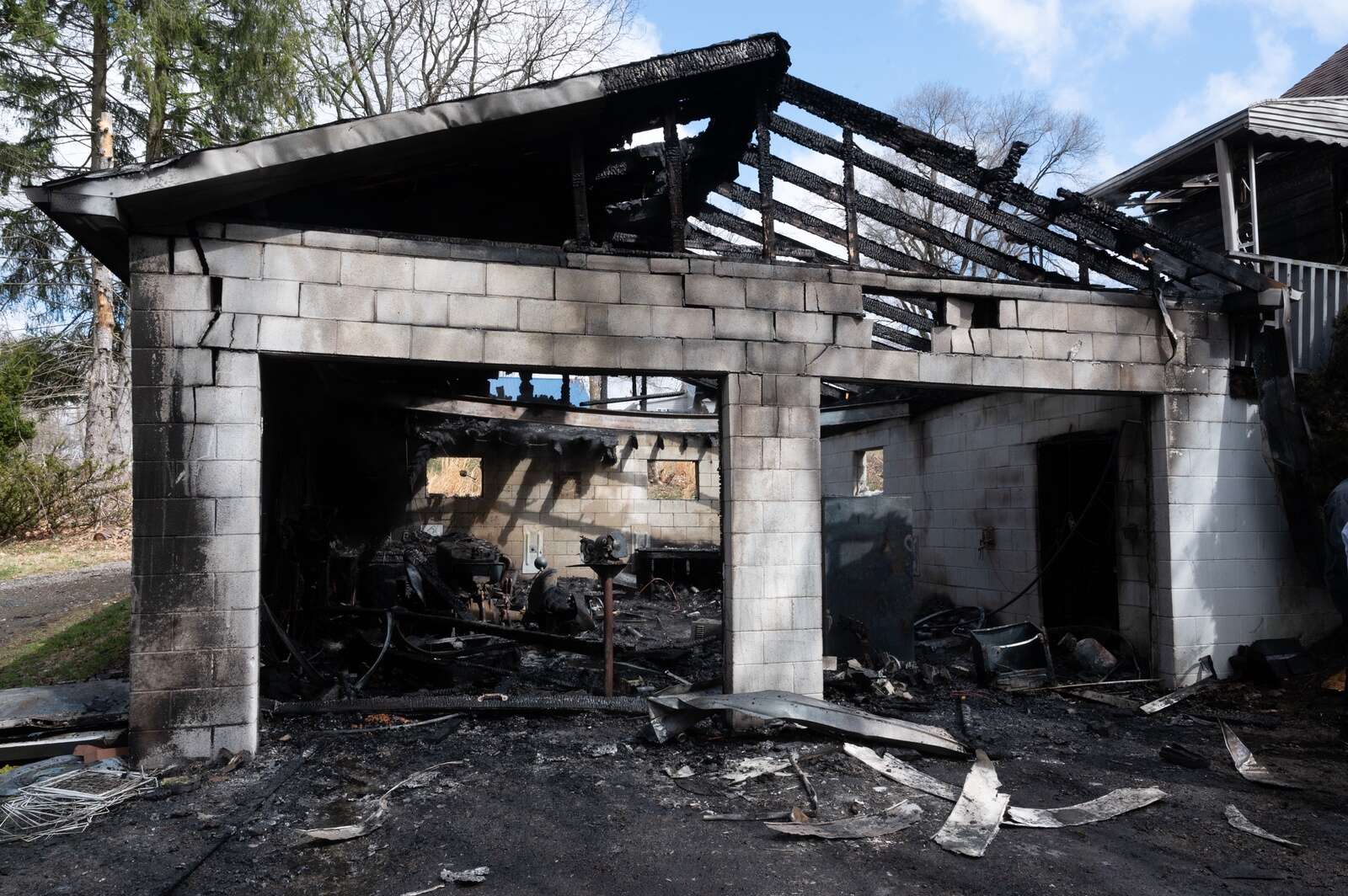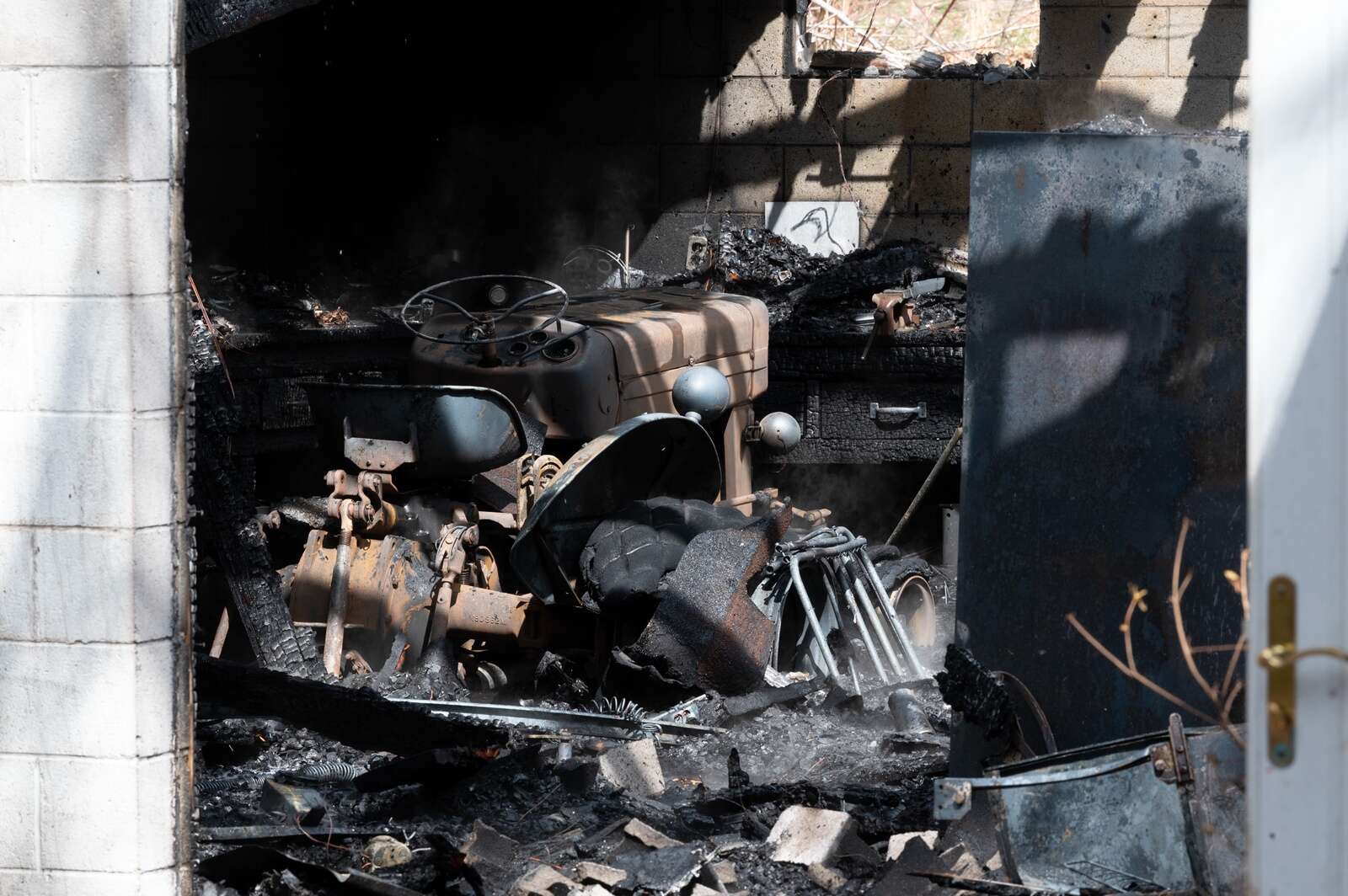 More in Local News