Vodenichar's reach extends past newspaper, into community
Ron Vodenichar thought he was making important professional contacts in the community during his years at the helm of the Butler Eagle, but he was also making friends.
Those friends, who are Butler County's movers and shakers, have only glowing reports on Vodenichar's work at the newspaper as well as his penchant for community service.
"What immediately pops into mind is he is all about the community," said Nick Neupauer, president at Butler County Community College. "He is a supporter in a transparent way, but even more importantly, he was a supporter behind the scenes."
He said Vodenichar supported the college through the Butler Eagle by sponsoring the BC3 Education Foundation golf outing — which his foursome won more than once — and through his work with the Butler Rotary.
Neupauer said he followed in Vodenichar's footsteps when he and his wife, Tammy, chaired the March of Dimes Walk in 2010.
"My goodness, did I learn a lot from him," Neupauer said. "He is always on time to meetings and is direct and to the point."
He said Vodenichar went into the community on his own and without fanfare to raise money for the March of Dimes Walk.
"While there is no question he is in the spotlight in many ways in the community, it was also those March of Dimes meetings behind closed doors where I discovered he was equally impressive behind the scenes," Neupauer said.
Neupauer has known Vodenichar since his first year as BC3 president in 2007.
That year, Neupauer and his wife attended Butler Health System's Crystal Ball, but did not know many people at the gala fundraiser because they were new in town.
"I will never forget, Ron called the two of us over and some big hitters in the Butler community allowed us to be in a picture that was even in the Eagle," Neupauer said. "It was symbolic of him reaching out and including us into the community scene."
Neupauer has two wishes for Vodenichar upon the occasion of his retirement.
"Plenty of golf and as much time as possible with his beautiful family," he said.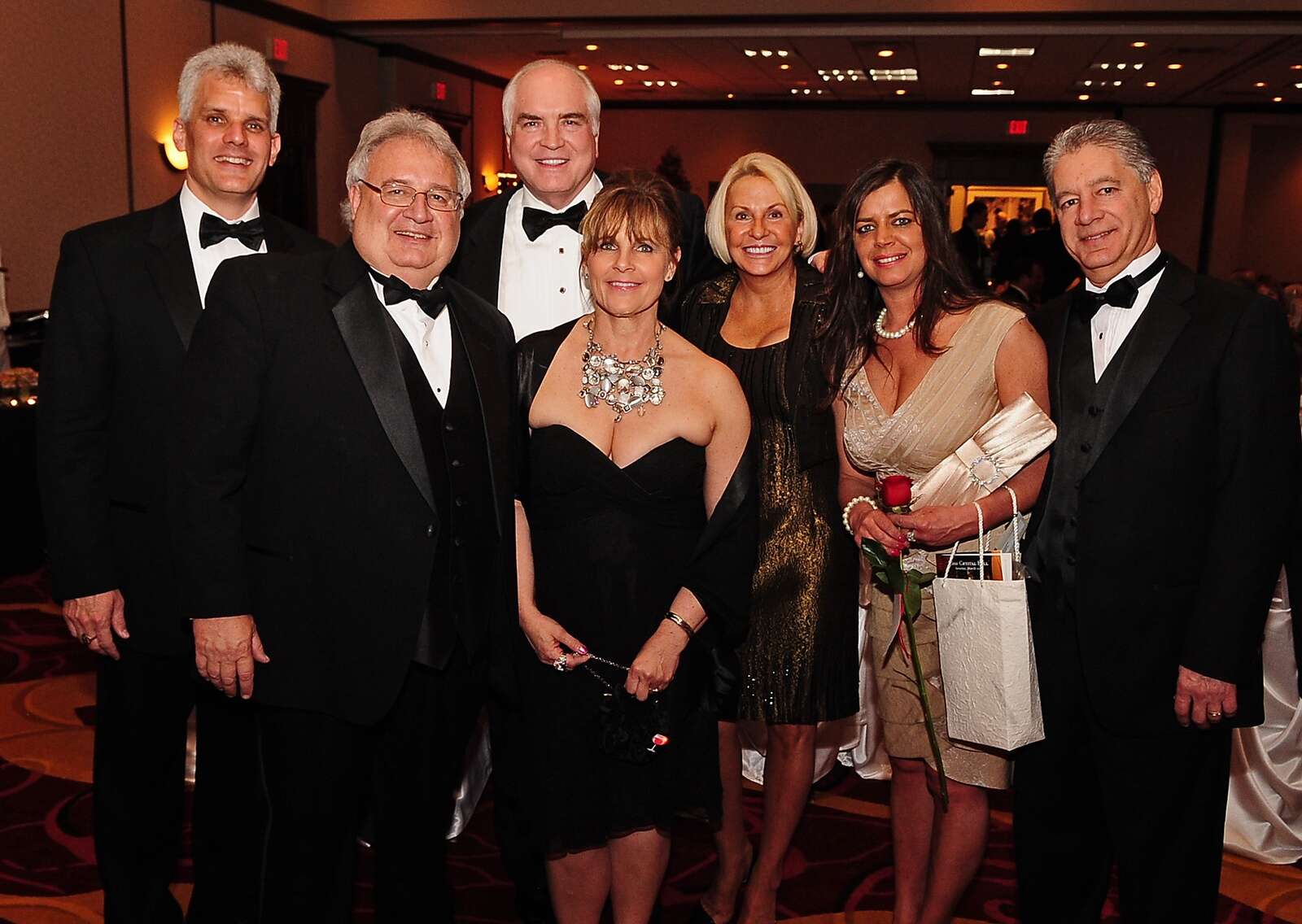 Ken DeFurio, CEO at Butler Health System, met Vodenichar during the community controversy over the potential for a new hospital to be built in the county.
DeFurio had just been named CEO and inherited the controversy.
"After some brief, initial disagreement on the topic, Ron was a true gentleman and professional, and invited me to lunch to discuss the matter and get to know one another better," DeFurio said.
He said over the years, the pair have agreed on some issues and agreed to disagree on others.
"No matter what, we have had an excellent relationship ever since that lunch," DeFurio said.
Regarding his well-known commitment to the community, DeFurio said Vodenichar puts his money where his mouth is.
"My view is that Ron is fundamentally guided by his faith and his family, and he has been an excellent private citizen and corporate citizen for our community," he said.
He said Vodenichar and the Eagle have supported a number of Butler Health System Foundation fundraising activities.
"Professionally, there have been a number of times when BHS was facing difficult situations, and Ron and I would speak with one another so that we had a mutual understanding of the problem and what was being done about it," DeFurio said.
He said Vodenichar has the ability to always put issues into the proper context.
"I have always appreciated our relationship, and I think that Ron has modeled how community leaders should conduct themselves," DeFurio said. "Ron has been a true colleague and friend."
Stan Kosciuszko, the former Butler County Chamber of Commerce president, first came into contact with Vodenichar in October 2002, when Kosciuszko was hired to run the chamber.
"The first business person I met other than the (chamber) officers and board was Ron Vodenichar," Kosciuszko said.
Before Kosciuszko became president, the chamber was on a downward spiral, broke and mismanaged.
Alan Offstein, chamber board chairman at the time, told Kosciuszko he should meet with Vodenichar because reports on the chambers' previous issues had not created an atmosphere of collaboration between the Butler Eagle and the chamber.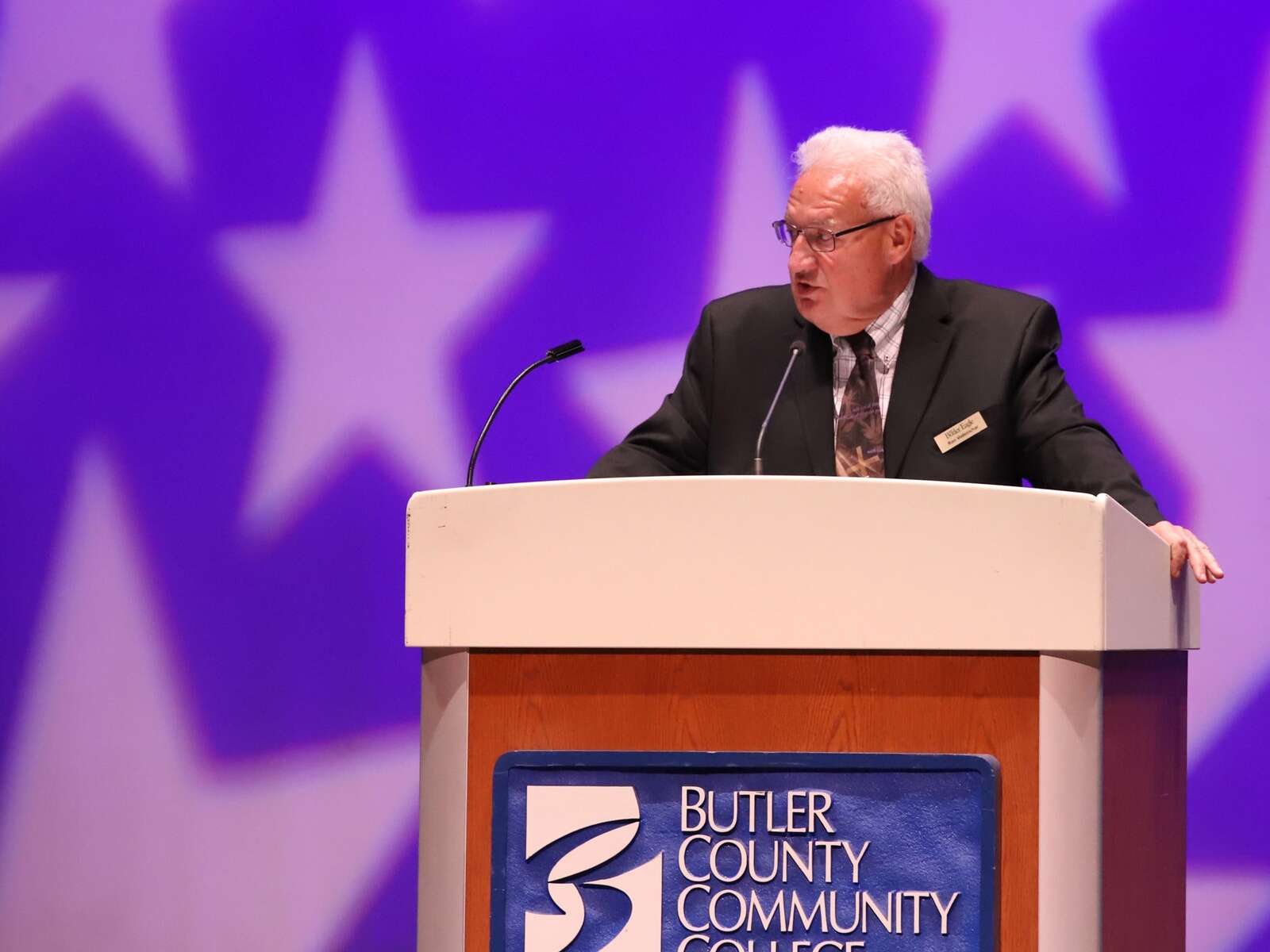 "I went into Ron's office and met him," Kosciuszko recalled. "He said 'I hear you're from New Castle. That's the only thing I'm not sure about.'"
He said Vodenichar is very active in his church, Trinity Lutheran, supported many nonprofit organizations and causes through Butler Rotary, and sponsored and supported charitable events and causes as publisher at the Butler Eagle.
Kosciuszko said the special print products, feature stories and cooperative advertising with the Eagle lent publicity to events going on in the county over the years.
"He's a family man, so he looks at things from a family and a personal angle," Kosciuszko said.
He recalled contracting COVID-19 in the earlier days of the pandemic and lying in the ICU on a ventilator, barely surviving.
"Ron wrote me the most beautiful letter," Kosciuszko said. "What was a very professional relationship evolved into a personal relationship."
Another friend of Ron's is Millie Pinkerton, who, with her late husband, Dale, served the needy in Butler County in many and varied ways.
When Vodenichar accepted the assistant general manager job at the Eagle and moved to Butler in 1989, Dale encouraged him to join Rotary.
"Those two hit it off, and they were both movers and shakers and cared about people," Pinkerton said. "One of the first things they worked on together was the Butler Area Public Library. It was in dire financial shape, and the two of them raised enough to keep it afloat until it got on its feet again."
Dale Pinkerton also was famous for his Butler County Rotary Turkey Roundup, which provided turkeys to needy families at the holidays.
"In 1991, when Dale started the Turkey Roundup, one of the first persons he contacted was Ron," Pinkerton said.
She said Vodenichar had a graph placed on Page 1 of each Butler Eagle during the roundup's fundraising period that showed the level of donations increasing each day in red ink.
Pinkerton also recalled her husband partnering with Vodenichar to raise funds in 2004 for the victims of the tsunami in Sri Lanka.
"If there was a need in the community, they just put their heads together and came up with a plan and raised the funds," she said.
The Pinkertons became friends with Vodenichar and his wife, Linda, and frequently golfed together.
Pinkerton remembers Vodenichar solemnly standing at the bed set up in her living room, where her beloved husband said his goodbyes to many before passing away in January 2020.
"Everyone who came listened to stories about Dale and Ron and their work in the community," she recalled. "Then Ron helped at the funeral."
She said that while Dale's death did not affect Vodenichar's commitment to community service, it separated a dynamic duo.
"If they saw a cause, they always were there," Pinkerton said. "I think that's why they got along so well, because they were like-minded."
She said she and Dale have two daughters while the Vodenichars have four.
"They were great family men and church men too," Pinkerton said. "They always supported each other, and it was probably through their faith.
"They are the old-fashioned kind of men we need in our community."
More in Special Sections