Community leaders praise Vodenichar for his advice, support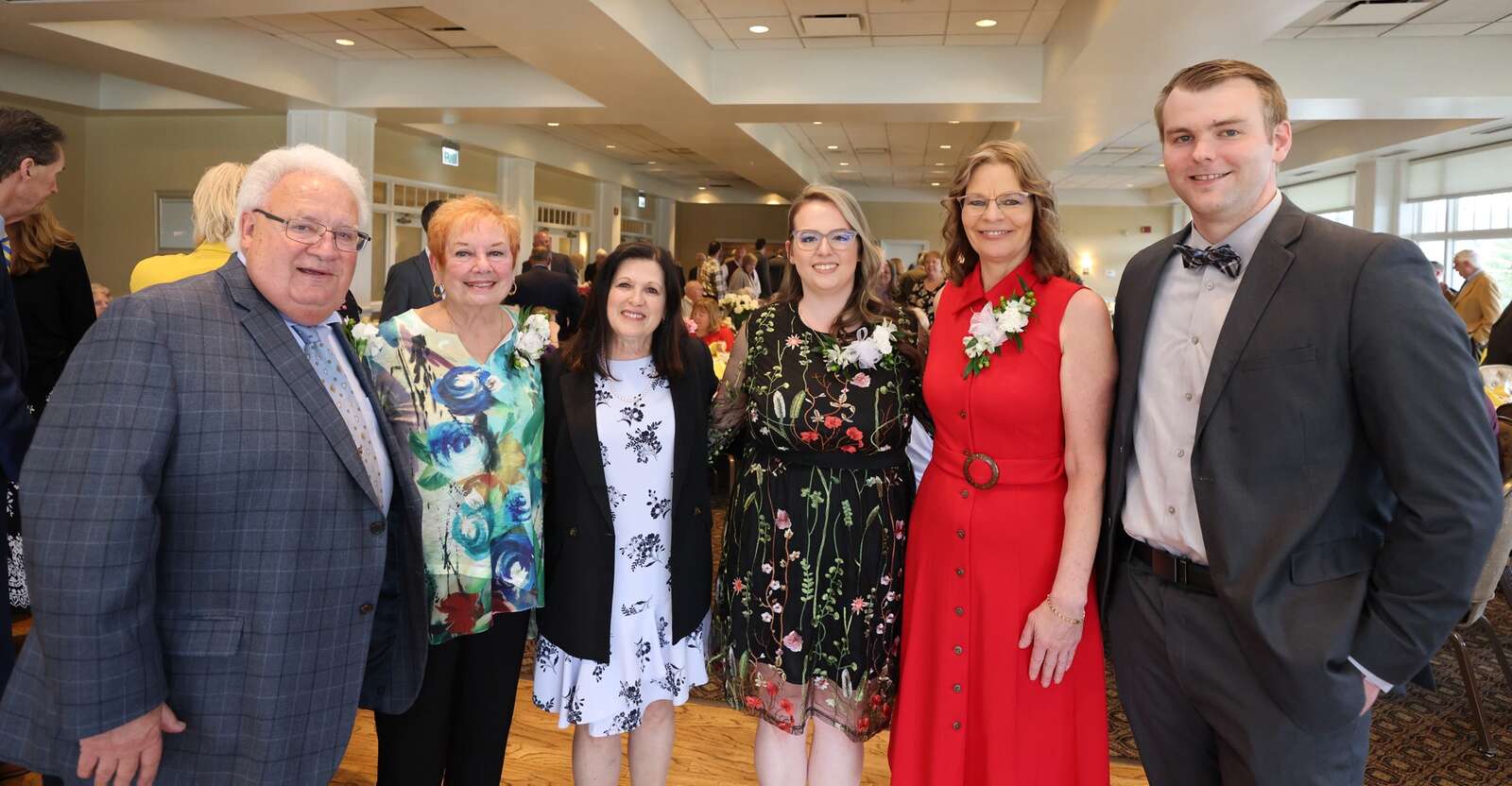 The retirement of Butler Eagle publisher Ron Vodenichar will leave more than a gap in the newspaper's masthead.
Vodenichar's move to Texas will also open a void in the community organizations he embraced wholeheartedly when he arrived in Butler in 1989.
Vodenichar has served as a board member for many groups including the Rotary Club of Butler, where he served three terms as president; the Butler County Chamber of Commerce; Butler YMCA; United Way of Butler County, including a term as chairman; and the American Heart Association.
He is a founding member of the Butler Golden Tornado Scholarship Foundation
Bob Smith, a fellow longtime member of the Butler Rotary Club and former president of Slippery Rock University, remembered all the advice Vodenichar gave him, especially after Smith's arrival in the county in 1999.
"I consider Ron to be a counselor, a mentor to me because of his obvious awareness of how things work in Butler County," Smith said.
"He was a truth-teller. He was unabashed in telling me when I was out of line or heading in the wrong direction," Smith said. "But it didn't offend me because I knew it was coming from a very good place and that it was in my best interest, and it always was."
Smith also remembered Vodenichar as being the organizer of many of the Rotary Club's fundraising efforts.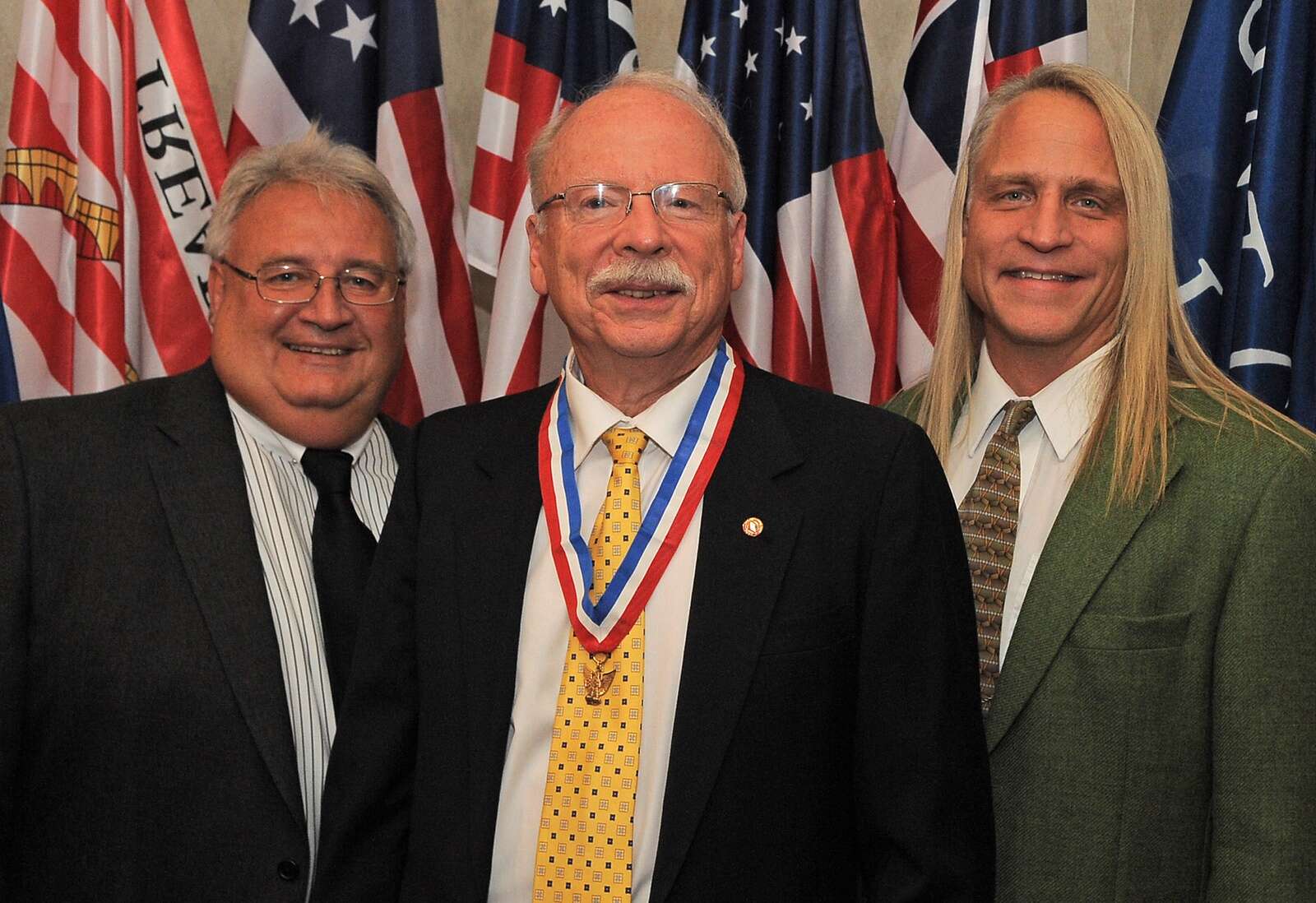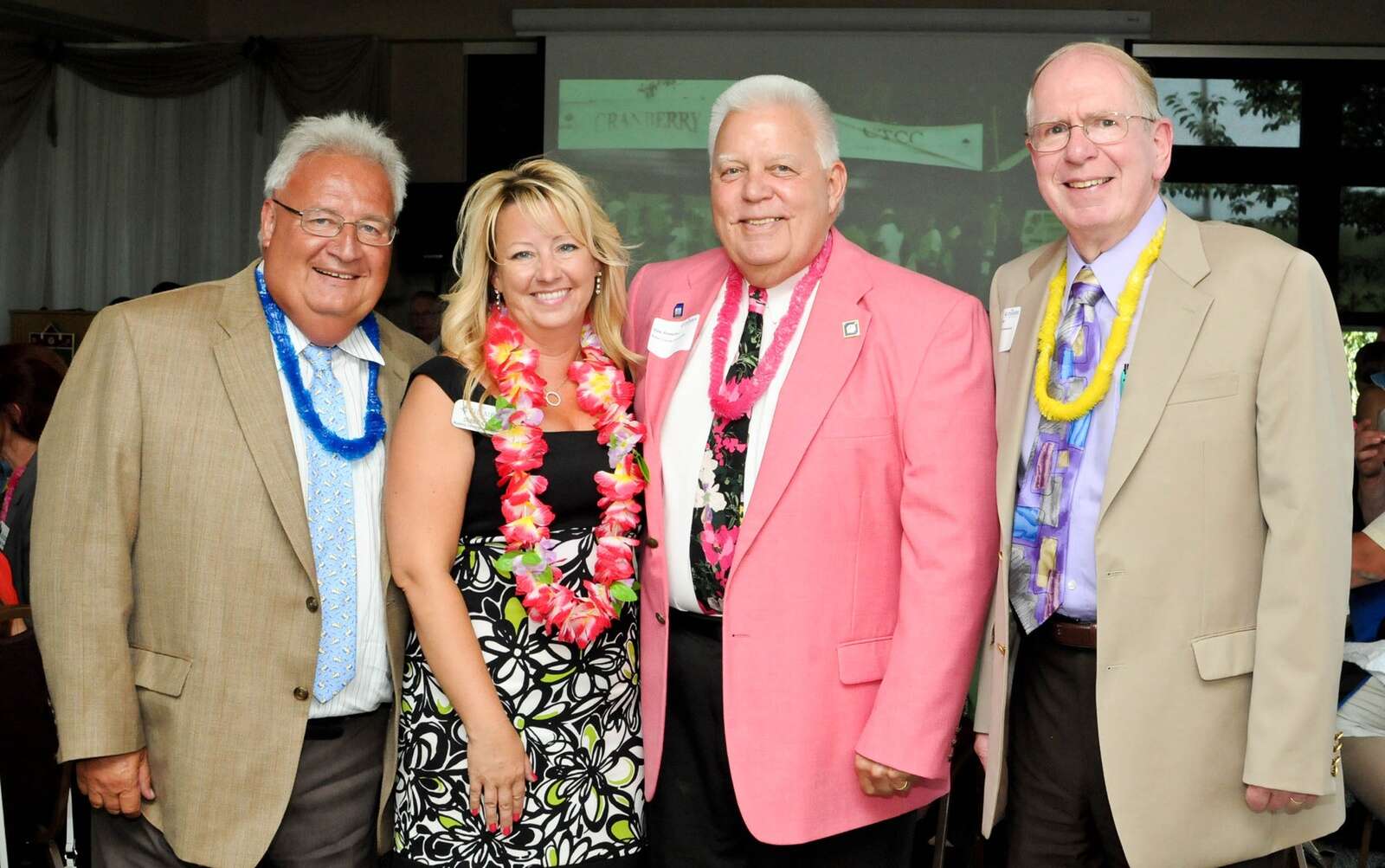 "He was an absolutely active member," Smith said. "He and Dale Pinkerton were connected at the hip. Both served as president multiple times.
"Ron and Dale were the driving forces for fundraising for people in need," he said, citing the organization's drive to provide people with turkeys at Thanksgiving and Rotary's Polio Plus international program, as well as other kinds of philanthropy.
"The two of them were fabulous at this," Smith said.
Fellow Rotarian Larry Berg, who hosted a local radio talk show in Butler for 36 years as well as emceeing hundreds of organization and community events, said, "He was a great Rotarian, really very, very active in everything they did."
"He was very active in Rotary and Rotary, of course, is one of the major clubs in the community," Berg said.
Berg credits Vodenichar with helping to keep the Butler County Distinguished Service Award program alive when it ran into trouble.
Berg said the award was run by the Butler Jaycees. When the Jaycees dissolved, the award program was organized and voted on by previous award winners.
Because the committee was foundering one year, Berg said, Vodenichar was approached to take over both because of his Rotarian connection and his position as manager of the Butler Eagle.
"He accepted the responsibility," he said, adding that the Distinguished Service Award survives to this day thanks to Vodenichar's efforts.
"He knew the pulse of the community and knew everybody in every organization," Berg said. "He took the community to heart and worked with so many."
During the coronavirus pandemic, Vodenichar encouraged local religious leaders to offer messages of hope and comfort to county residents in a time of isolation and fear. The results was "Daily Message," a feature that ran on Page 1 of the Butler Eagle each day for 13 weeks. Readers wrote letters to the newspaper expressing their appreciation and thanks.
Dave Hilliard, the CEO of the Butler YMCA, also appreciated Vodenichar's devotion to the Butler County community, his professionalism and his frankness.
"I know Ron," said Hilliard. "My impression is he's professional and a straight shooter. He will always tell you what's on his mind. I've always appreciated that."
Hilliard said he's known Vodenichar since Hilliard moved to Butler County in 1992. Vodenichar served on the YMCA board of directors and various committees from the mid-1990s to the early 2000s.
Lisa Nicholas Konesni, who served with Vodenichar on the Golden Tornado Scholastic Foundation, has known him for 32 years and will be sorry to see him go into retirement.
"I met him when he and Linda first moved to Butler," Konesni said. "My husband and I used to go out with them once a week to play volleyball at the athletic club. That was a day or two ago when we were younger."
Konesni said Vodenichar was one of the founding members of the Golden Tornado Scholastic Foundation, which was an outgrowth of a high school football stadium renovation project in 1991.
"Nine or 10 community leaders got together to raise funds for the seating at the stadium. It had been condemned," she said. "Ron was one of the community leaders."
The group was successful in replacing the bleachers in what later became Art Bernardi Stadium, Konesni said, and the group soon evolved into the Golden Tornado Scholastic Foundation.
The foundation, she said, "is very inclusive and supports athletic, educational and the school backpack program."
"It helped build the annex to the locker rooms at the high school, and it worked with the Corps of Engineers to build the soccer field on campus so the team didn't have to be bused to the practice fields by the Clearview Mall," Konesni said.
"Ron was on the board and left the board and came back on," she said. "He was willing, supportive and focused. He always let you know what he was thinking.
"He was a warm person and a dear friend, and I hate to see him go," Konesni said. "He's to be commended for keeping the Butler Eagle in print."
Longtime Trinity Lutheran Church member Jeannie Carlson said she remembers fellow member Vodenichar's largesse toward his church.
"He's very generous toward the church any time anything comes up for funds," she said.
Carlson added that the Katie's Kitchen community meal program has benefited from Vodenichar's generosity as well.
As well as money, Vodenichar gives his time to the church. "He's always there. He's committed to attending the church as well as his financial contribution," Carlson said.
Karen Colbert, regional director of marketing and communications for the American Heart Association, Greater Pittsburgh, agrees.
She was a longtime associate of Vodenichar and said she first met him in 2007 when the Eagle publisher became involved with the nonprofit's leadership team.
"I met Ron when he was on the executive leadership team that runs events like the Heart Ball," Colbert said. "He would go out and recruit people. That's how we get volunteers to donate to the heart association."
The since-closed Beaver Butler chapter of the American Heart Association would have its Heart Ball at the Marriott hotel in Cranberry Township.
Vodenichar also helped the heart association in more than recruitment, Colbert said.
"He was really instrumental in helping us get a media partnership with the Butler Eagle," she said. "The American Heart Association is a large nonprofit, but it's still a nonprofit. Most of our donations go to research.
"He was really instrumental in helping us promote the Heart Walk at Butler County Community College, the Heart Ball," she said.
"On a personal aside, he mentioned that he had a daughter who played basketball," said Colbert whose own daughter played basketball at North Hills. She said Vodenichar would always come to North Hills girls basketball games to take pictures.
"He loved watching basketball. He told me all about his daughter," she said.
"He's always been a nice, nice man whether at work or if you see him on the street," Colbert said.
While Vodenichar's stint as chairman of the Butler County United Way was before her time with the organization, Amy Franz, regional vice president of the United Way of Southwestern Pennsylvania, did say he was a tireless worker for the organization.
"What I can say about Ron is that he gave 150% in his efforts, and he encouraged others to be as invested," Franz said. "He brought the support of the Butler Eagle as a premier sponsor and as an in-kind contributor, printing an in-kind insert in the paper."
"He wanted the right people in place to make things happen," she said.
"His leaving the area will be a loss to the community," said Berg, fellow Rotarian.
More in Special Sections