New book: If we don't fight for teachers, we will lose them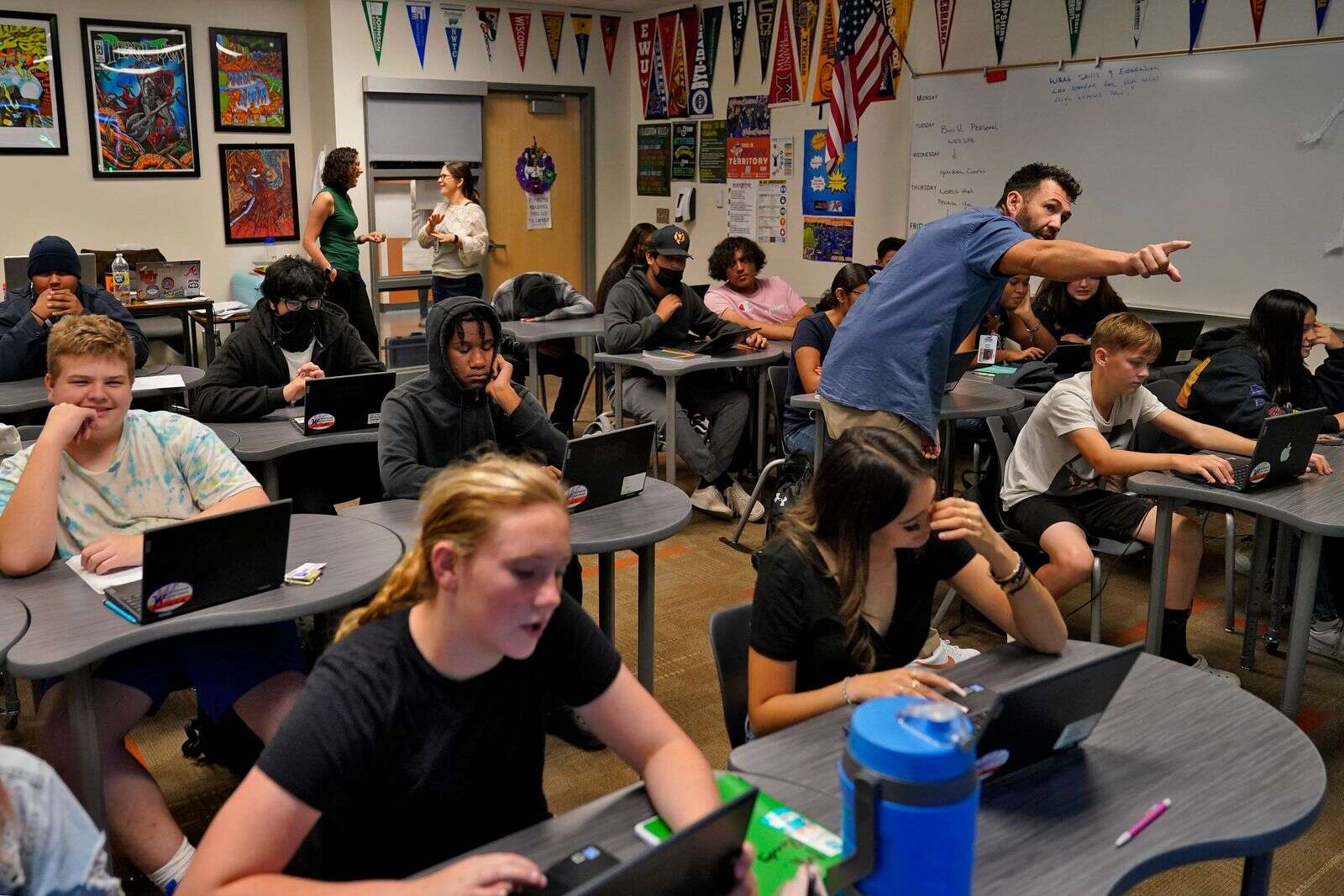 After interviewing teachers across the country, shadowing three of them for 12 months and taking a job as a long-term substitute in her own local Maryland school district, journalist Alexandra Robbins has a warning for America: "If we don't fight for teachers now, we are going to lose them forever."
In her new book, " The Teachers: A Year Inside America's Most Vulnerable, Important Profession," Robbins is an unflinching and unapologetic advocate for America's 4,007,908 K-12 teachers. The 344-page book documents the high demands placed on teachers, the low pay and respect accorded them and the culture wars that denounce them as leftist evangelists.
In a telephone interview, Robbins said, "The book is meant to sway national dialogue in favor of teachers."
Robbins digs into the daily lives and challenges of sixth grade math teacher Penny, elementary school teacher Rebecca and special education teacher Miguel. What links the three: increasing tension between their deep commitment to their students and their exasperation with the system's unresponsive bureaucracy, the capitulation of administrators and the disrespect of the public.
The teachers in Robbins' book sacrifice family time and social lives to accommodate the additional roles required of them, especially dealing with the worsening mental health of children crisis intensified by COVID-19. School leaders pile responsibilities on teachers because they know teachers will accept them, said Robbins.
"If teachers believe no one will do those things if they don't step up, they will take on those tasks because they will not abandon their kids," she said. "I interviewed hundreds of teachers and all of them call their students 'my kids.' Teachers want to help their kids at every level. The problem is that districts aren't hiring enough counselors. There should be a full-time nurse in every school. They are not hiring behavioral specialists, paraprofessionals or other support staff who could be pitching in so teachers can focus on teaching."
Robbins believes the political attacks on teachers and the surge in legislation seeking to limit their autonomy will render the profession so toxic that fewer and fewer people will consider it. "The job responsibilities have escalated out of control. The job needs to change," she said, calling for teachers to get significant pay increases, safer working environments, loan forgiveness, a major voice in policy and a greater respect for what they do.
Recent headlines underscore her fears about pending shortages. The Louisiana Board of Elementary and Secondary Education reported that 7,000 teachers quit last year, an increase of about a thousand from the prior year. Proposed legislation in Connecticut seeks to bump educator starting salaries to more than $58,000. U.S. Sen. Bernie Sanders of Vermont, an independent who caucuses with Democrats, recently introduced legislation to raise public school teacher salaries nationwide to $60,000 or higher.
Many teachers are clearly debating whether to stay in a field that pays less than many others requiring a college degree and emotionally and physically depletes them. When Penny penalizes a student for repeatedly failing to turn in his math worksheet, the boy's mother blames her, sending Penny an email asking, "Did you get the homework out of his locker?"
Fourth grade teacher Rebecca gives up on trying to carve out time for dating, deciding to direct all her energy into teaching. (She also rehomes her rescue pup when her long hours cause the dog to bark incessantly, annoying her neighbors.) Special education teacher Miguel suffers debilitating injuries to his back and arm tendons from attacks by students, eventually suing the district and winning.
Robbins cites dozens of examples of poor parental behavior, from a mother of twins sending their weekend sports schedules to their teachers and expecting them to show up regularly to a father insisting teachers exempt his daughter from schoolwork during her softball season. A Texas teacher told Robbins, "Parents see teachers as a public utility and talk to us as if we're garbage."
"I think the anti-teacher fringe has gone too far with their hostility and their attempts to censure classroom materials. Anti-teacher sentiment hadn't hit the news as broadly as it is hitting now," said Robbins. "Teachers have been telling us for years about a small but vocal minority of parents and community members that would take things this far. People weren't paying attention."
"Politicians know they can get away with attacking teachers because teachers are so afraid for their jobs and they can't fight back, which is why the rest of us need to step up and defend them," said Robbins. "Surveys show the people most dissatisfied with their local schools and teachers don't even have school-age children."
Parents are witnessing the fallout from these political attacks on teachers as districts resort to substitutes and larger class sizes because they can't hire enough staff. "If they have not been willing to speak on behalf of teachers because it's the right thing to do," she said, "they are now realizing their own child's experience is going to be worse."
Maureen Downey is a longtime reporter for the Atlanta Journal-Constitution.
More in Other Voices