Learning on the job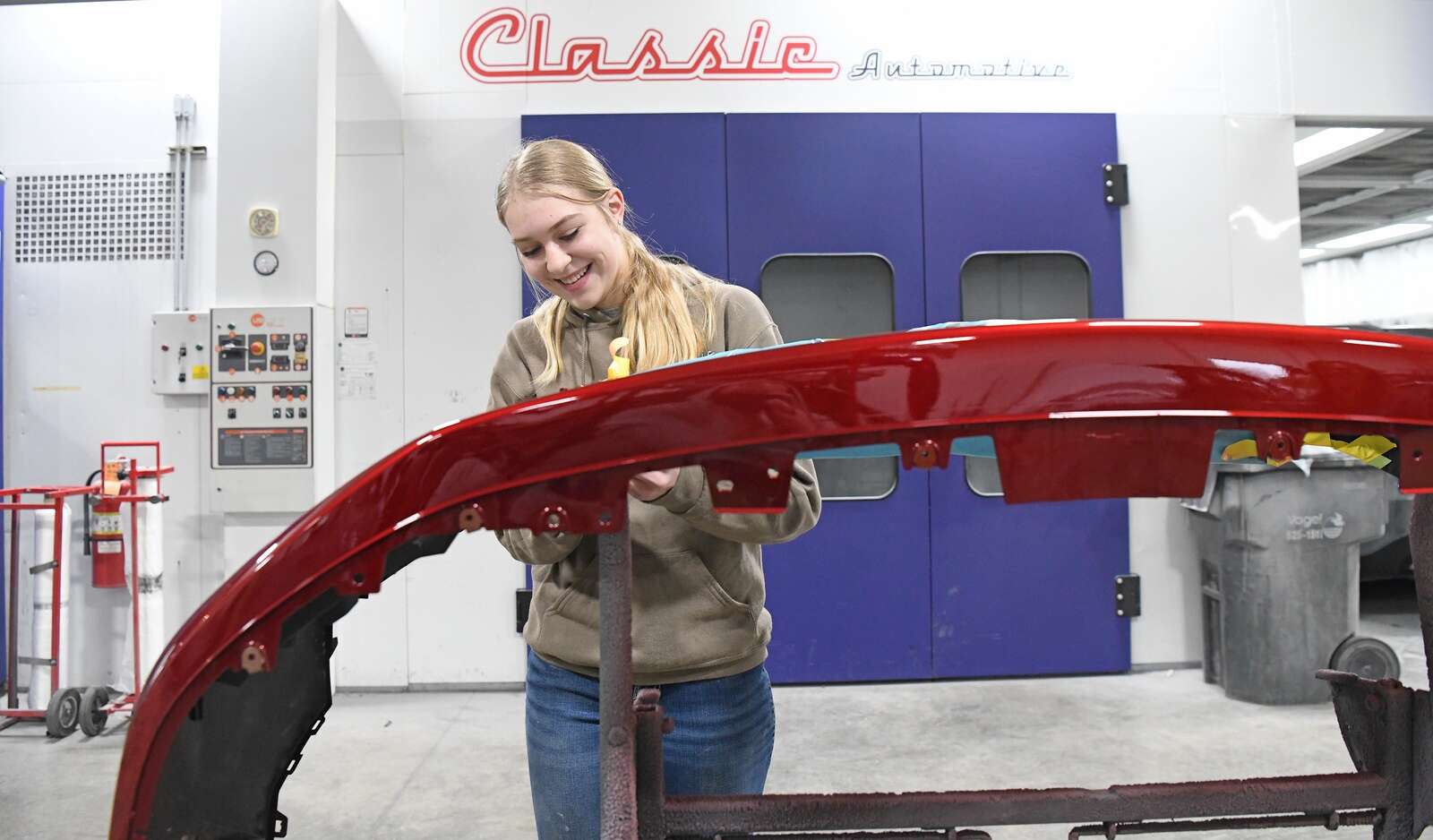 Vocational-Technical school co-op program lets students into the real world
Alivia Miller had done paint and body work on her own truck and her colleagues' vehicles, but felt "really rewarded" when she finally got to take on a project for paying clients.
Miller had worked on some projects alongside her mentors at Classic Automotive in Mars, but the high school student said she will never forget her first solo job.
"Last week there were two Silverados and they both needed a bumper. They gave me the paint and said, 'Have at them,'" said Miller, a junior at Mars Area High School. "They watched me for first clear coat because that can be tricky sometimes. Then they let me go for the bumpers."
Miller is a student at Butler County Area Vocational-Technical School, where she enrolled in the co-op program at the start of the 2022-23 school year. The vo-tech's co-op program, according to workforce development coordinator, Blake Beatrice, allows students to earn credits for working jobs in the real world in their field of study.
Beatrice said there are 40 students in the co-op this semester, all of them working jobs to get real world experience in their program.
"For a kid to become eligible, they have to have at least three successful semesters in the program they are in," Beatrice said. "What ends up happening is a student will tell a teacher they can go out and work, and they still earn credits toward a high school diploma."
Money for nothin'
Beatrice said students of any program can register for the co-op program at the vo-tech school. It is typically available to seniors and juniors in the spring semester, and for a student to be eligible, they have to have at least three successful semesters in the program they are in.
The school staff can help a student find a work placement, but Beatrice said many students manage to find a job on their own.
"Probably 90% of job placements are found before coming to see me," Beatrice said.
Rebeccah Rodgers, a senior at Knoch High School, said she started working at Concordia Lutheran Ministries in health care near the beginning of September. She registered for the co-op program so she could work with real patients, and see if she liked the real-world job.
Rodgers' experience has been good so far.
"I learned a lot more going to Concordia, seeing the way that they do it, and how everyone is so different from each other," Rodgers said. "I am also a very hands-on learner. It was great being able to see it rather than reading about it."
School credit
The students enrolled in the co-op class meet together with Beatrice every other week, where they can ask questions and he can evaluate their progress.
Beatrice said he collects time logs from students that are meant to demonstrate what activities they have been working on in their jobs. He also said the students' employers typically have some paperwork to fill out as well.
Kyle Meier is a home-school student from Butler, who is in the machine learning program at the vo-tech school and working at Coherent for co-op. He said he is already working on a project, a laser weed-eating robot, which is an autonomous robot that rolls through farm fields, identifies the plants that are weeds and kills them.
Another one of the reports he brought back to the co-op group involved a project he worked on aimed at worker efficiency.
"One of the projects that was really up to me that I had creative freedom in was these bins that organize products," Meier said. "They are kits, parts came in these blue plastic bins, just loose. So what I worked on was these bins with labels so the room knows where to put them and in what quantity."
Miller said she started her job at Classic Automotive mainly doing prep work.
"I did a lot of prep work like masking off vehicles before they were painted," Miller said, "the bare minimum to get the cars ready to paint."
Work-school balance
The duties the students take on in their co-op placements change over time.
As a health care worker, but one who is not completely certified, Rodgers said she performs most of the assistance duties with clients of Concordia.
"We basically just go over exercises, being able to walk again, balance, mobilities, getting around into the bathroom and out," Rodgers said. "I mainly did sitting exercises with the lower extremities; transporting patients from the gym to their rooms and helping them however they needed."
Even so, Rodgers said the knowledge she got at the vo-tech school carries over to her job at Concordia.
"There we were learning how to be athletic trainer programs," Rodgers said of her schoolwork. "It's just kind of preparing us for when we go off to college. We also learned a lot about exercises and medical terminology, everything about the body."
Miller said her knowledge of vehicle body work has improved in the months since she started at Classic Automotive.
"Whenever it came to painting and body work I had no idea what I was doing," Miller said. "It was really eye-opening to see what goes into it."
Meier said working at Coherent through the co-op has helped introduce him to many aspects of professional work.
"At school I did a lot of work on the machines there, and I would be running mills," Meier said. "At work a lot of what I'm doing is assembly stuff, and really whatever they need help with around the building."
Bringing it home
Beatrice said he has students register to work at jobs through the co-op class throughout the year, and he has several applications being processed now. However, middle-of-the-year registrations are less common than at the start of a school year.
"We send more of our kids out at the beginning and ends of the years," Beatrice said. "It counts as an elective credit."
Students can register for the co-op class at school more than one semester, and their time at their job can last as long as the employer and student wants, Beatrice said.
Rodgers is taking college courses at Butler County Community College, and plans to continue once she graduates high school.
She said she also hopes to keep working at Concordia, because she has gotten into the groove of performing even some difficult tasks there.
"It's very intimidating, I have to say, but they really want me to have the best outcome," Rodgers said. "They have never had a high school student do what they're doing, never really a long-term high school student."
People who take their vehicles to Classic Automotive may be helping Miller by giving her new projects to work on.
Miller said getting that experience is what she enjoys most about attending the vo-tech school.
"I wanted to go into co-op because there is only so much you can learn in a classroom," Miller said. "I think the best way to learn is you can't do it in the classroom, you have to go out and do it yourself."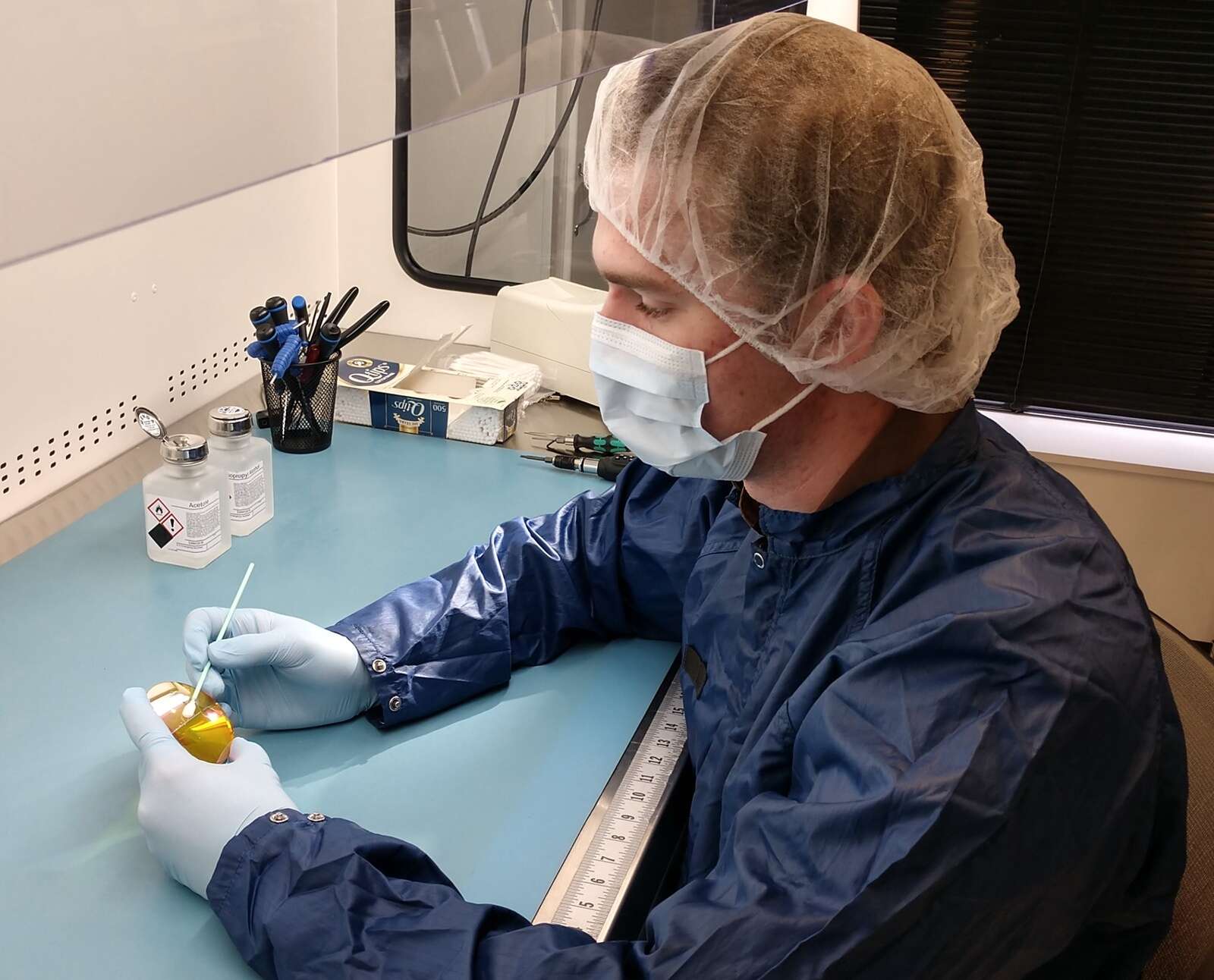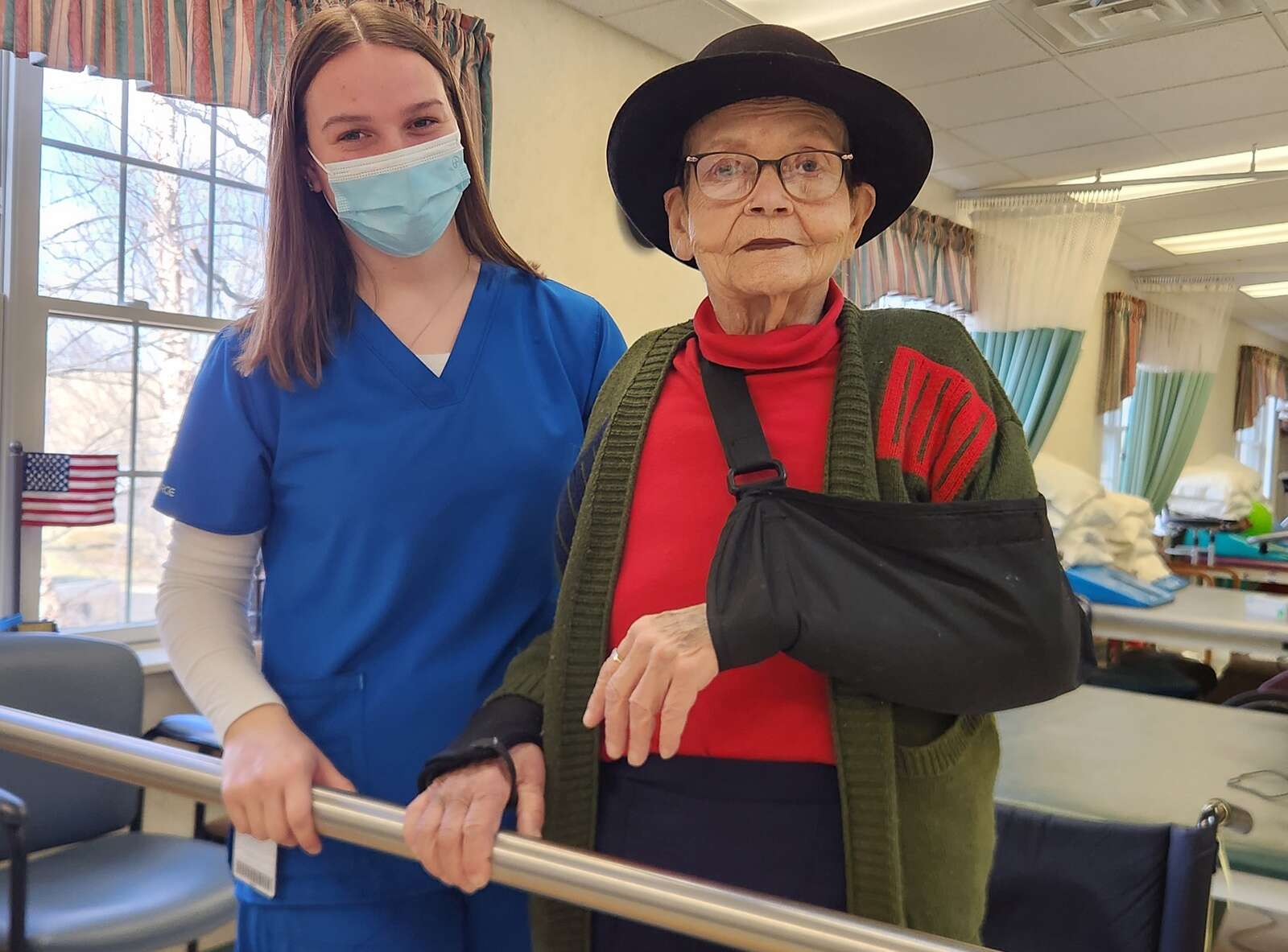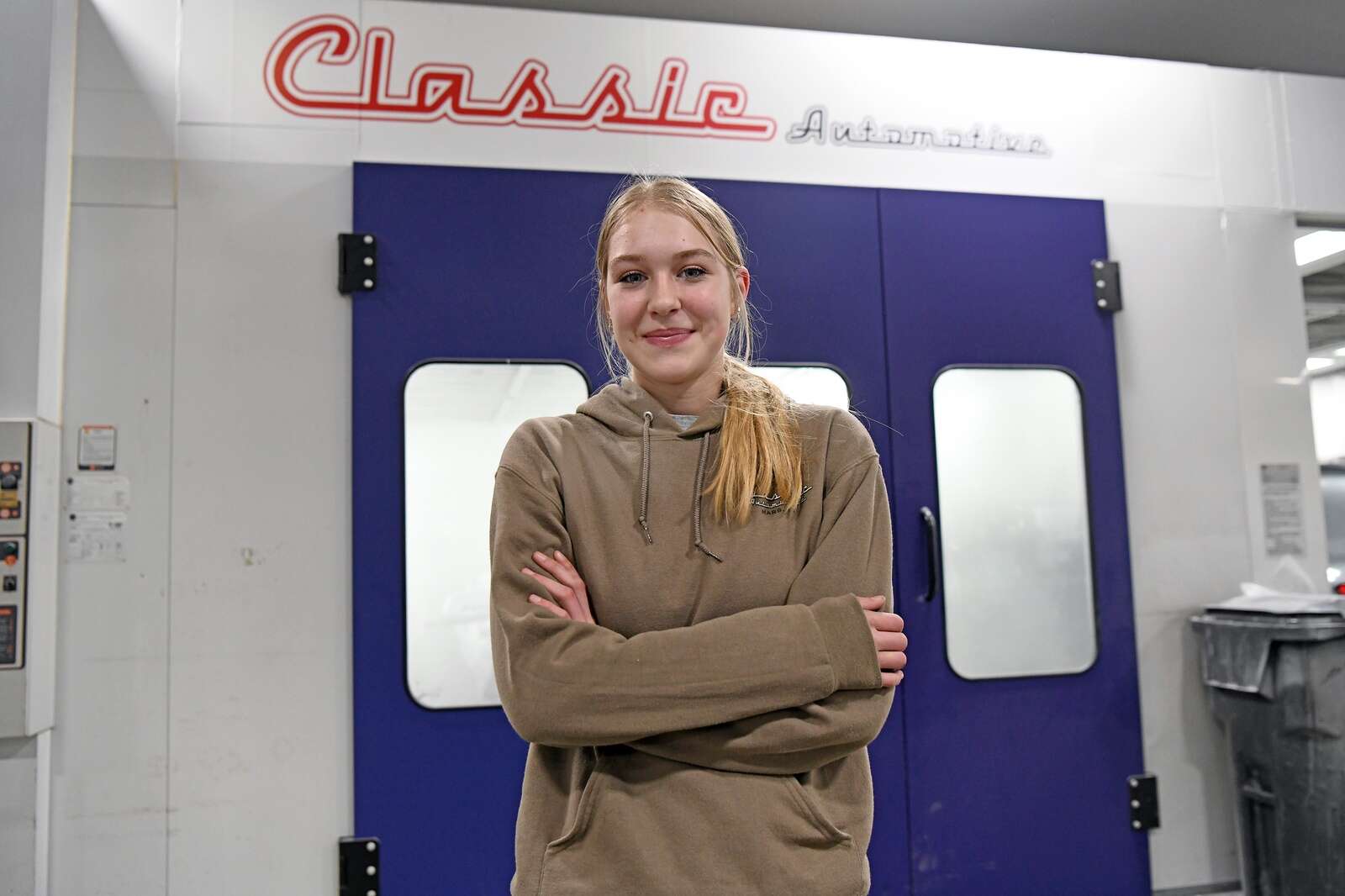 More in Special Sections