Miller Minutes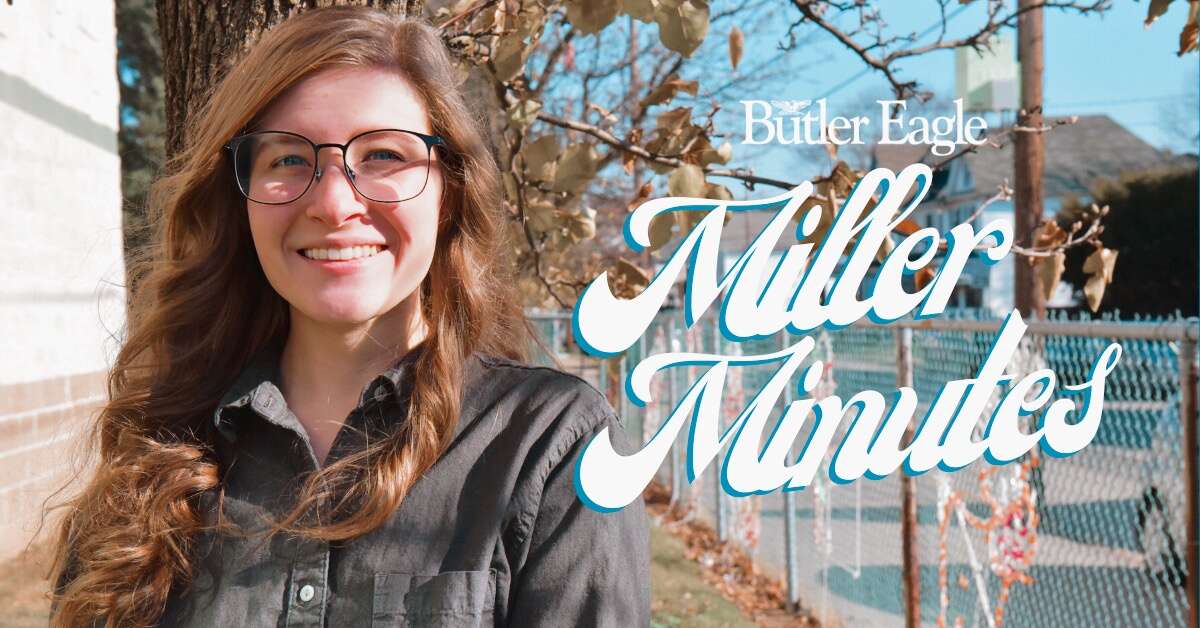 Watch out! There's going to be a lot of musical theater heading Butler County's way in the coming weeks — high school musical theater season is upon us.
Butler Area School District's rendition of "You're a Good Man, Charlie Brown" and Moniteau's performance of "Bye Bye Birdie" both premiere this weekend. I know some hardworking students in both productions, and let me tell you, they're doing their best to spread the word about their shows.
I know it means a lot to these students when more than just their family and friends attend their performances. It serves as positive reinforcement for their artistic endeavors. It communicates that they are just as important as the sports and debate teams.
If you have a free evening this weekend, go support Butler and Moniteau students, and be on the lookout for more high school musicals this month.
If you're not able to make these performances, there are still more events happening in Butler County this weekend.
Tickets for "Company," a Musical Theatre Guild production, are on sale now at mtgbutler.org for the March 24 through 26 and March 31 and April 1 performances. If you go, you may see a familiar face.
The GFWC Intermediate League Antique Show and Sale is back beginning at 6:30 p.m. Friday, March 17, at the Tanglewood Center, 10 Austin Ave., Lyndora. The show features 40 distinguished dealers and runs through 5 p.m. Saturday, March 18.
The What's that Duck?!? event at Moraine State Park will help participants identify multiple species of birds during a class at 9 a.m. Saturday, March 18. Registration is required at events.dcnr.pa.gov. Meet State Park Region 2 Conference Room, 195 Park Road, Prospect.
All Saints Parish is hosting a pancake breakfast Sunday, March 19, at the event hall at St. Michael the Archangel Roman Catholic Church, 432 Center Ave. Tickets are $7 for adults and $4 for children.
Couples will be free to tour Butler's Grand Ballroom and meet vendors at the Wedding Fair starting at 1 p.m. Sunday, March 19, at 201 S. Main St.
Butler County Tourism's Restaurant Week begins Monday, March 20. More than 20 local restaurants will feature specialty dishes during the week. For more information, visit visitbutlercounty.com.
STORIES YOU MAY ALSO LIKE